If Prince Harry of England had proposed marriage to the American actress and divorced Meghan Markle 80 years ago, he would very likely have had to renounce his real rights.
That was exactly what King Edward VIII of England had to do in 1936, when he abdicated the throne by falling in love with a divorced American named Wallis Simpson.
The government and the Church of England were opposed then to their marriage, reason why Eduardo VIII abdicated and his brother took his place to become the king Jorge I SAW, father of the present queen Isabel II.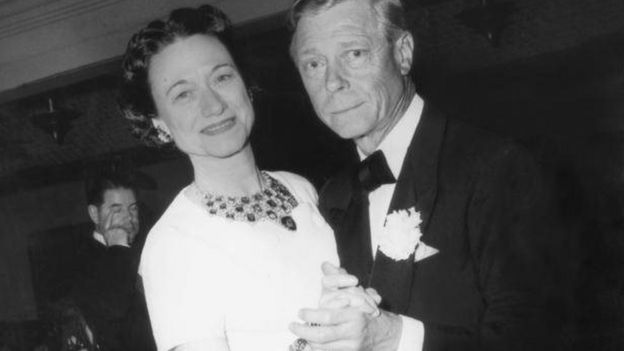 Today the picture is different. Everything has been a joy to know on Monday the news of Prince Harry's commitment to the actress Meghan Markle, 36 years.
The couple can even marry in a religious ceremony, because in 2002 the Church of England agreed that those who are divorced can marry again in that institution.
However, the future entry of Markle into the British royal family has been described as something extraordinary.
Of mixed race
The actress and social activist will become the first mixed-race member of the British royal family and together with Prince Harry will form the first real interracial couple.
Markle's mother, yoga instructor Doria Radlan, is African-American while her father, director of photography Thomas Markle, is white.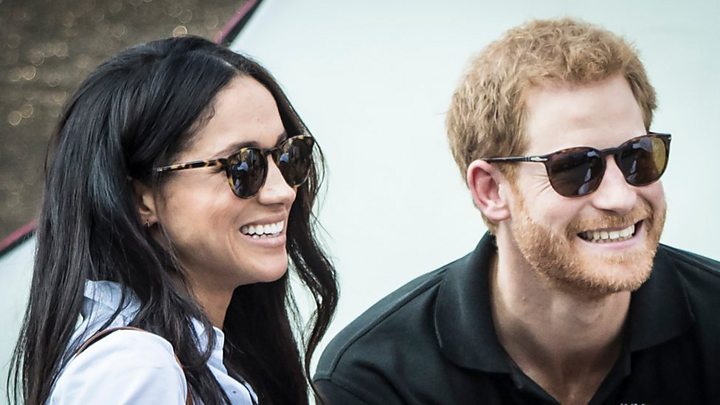 Markle has said on several occasions that she feels "proud" of who she is and of her origins.
In an interview with Elle magazine in 2015, she said that she once did not know which box to fill when asked about her race on a school test. The options were: white, black, Hispanic or Asian.
"So I did not fill in any boxes (…) When I got home, I told my father and he said: 'If that happens to you again, draw your own box,'" he told the publication.
When they began their courtship, some British media reviewed the origins and race of Markle in a way harshly criticized by Prince Harry himself.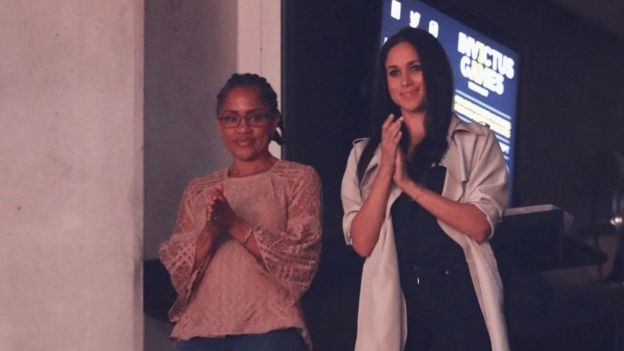 In November of last year, the member of the British royal family said in a statement that there were "racist nuances" in some press articles and "absolute sexism and racism" expressed on social networks.
On the treatment of some media towards her, Markle said in an interview with the prince on Monday: "Of course it is discouraging, it is a pity that this is the climate in this world, to focus so much on that or to be discriminatory in that sense" .
"We have never put any focus on that," he continued. "We simply focus on how we are as a couple."
Accustomed to the reflectors
"Prince Harry is not following a traditional path, he is not going to marry the daughter of an aristocratic family of tradition, " said British BBC correspondent Daniela Relph.
By contrast, Meghan Markle has had a career as an actress and is known since 2011 mainly for her role in the television series "Suits".
Some referred to their future marriage to Prince Harry as an event of global appeal, given Markle's celebrity status.
Others compared the link to the wedding of Hollywood actress Grace Kelly with Prince Rainier III of Monaco in 1956.
In the interview they gave as a couple of fiancées on Monday, Markle spoke of the "transition out of my career into the role" of being in the British royal family.
"I do not see it as giving up anything, I see it as something new, it's a new chapter," he said.
Activism work
The actress is also an activist of various social causes and has said that she does not want her marriage to limit her ability to speak publicly, especially about gender equity.
Princess Diana of Wales, Harry's mother was known for her intense social work. His activities in this regard began once he had obtained the royal title, although they continued after his divorce in 1996 from Prince Charles.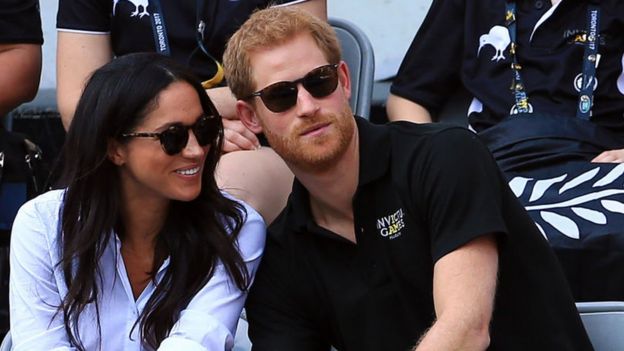 Markle collaborates with the United Nations as a spokesperson for women's rights. In 2015, he gave a speech in the framework of International Women's Day, which received a standing ovation from those present, including the former Secretary-General of the UN, Ban Ki-moon.
When asked how he combined the performance with his humanitarian commitments, he replied: "While my life passes from the refugee camps to the red carpets, I choose both because these worlds can, in fact, coexist, and for me, they must."