From better cameras to foldable displays, here are the four trends we think will shape the future of smartphones in 2018
One of the biggest debates in the tech space in 2017 was whether hardware innovation has dried up in the smartphone space. Yes, we did see some new trends this year.  For one manufacturers wholeheartedly adopted bezel-less designs and roped in new features like FaceID facial recognition. Even artificial intelligence and machine learning made their way into smartphones from Google, Apple and Huawei.
But those crazy ideas around smartphone hardware, of modular designs, bendable displays, a fingerprint scanner under the display did not take off.  So what will 2018 offer in the smartphone space, especially from a hardware perspective? Here are the four smartphone trends we think will shape the future of mobiles in the coming year.
Better cameras with AI, triple lenses
Dual rear cameras have become the norm for high-end smartphones in 2017. Almost all manufacturers have their own techniques to highlight the usefulness of two camera lenses, instead of one. However, players like Google are still invested in the single lens camera, and we saw this implementation in the Pixel 2 XL and Pixel 2, with better effect than many of the dual lens cameras.
In the new year, one is likely to see artificial intelligence help smartphone cameras improve their results drastically. In fact, there is even talk of a new triple camera concept which could end up in Huawei's upcoming P11. The buzz is that the first smartphone to feature a rear triple-lens camera will be capable of taking up to 40MP shots and will come with 5x hybrid zoom feature.
Dual-screen, foldable displays
Launched towards the end of 2017, the ZTE Axon M came with a dual-screen display. Though not perfect, this phone's foldable display made it unique. The Axon M will not be the last dual-screen phone as reports suggest Samsyng, LG, Lenovo and Huawei all are planning to bring  dual-screen, bendable smartphones to the market.
In fact, Samsung is likely to release its first foldable smartphone under the Galaxy Note brand sometime next year. Microsoft is also working on a new type of mobile device (dubbed "Andromeda") and this will be designed to mimic a conventional notebook. However, this is not an easy design to execute as the internal components need to be flexible, even the batteries. Making such a phone at scale will be another challenge.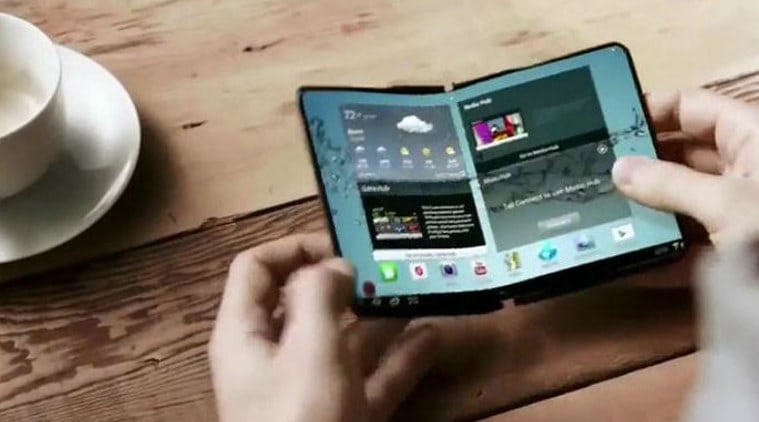 Samsung is likely to release its first foldable smartphone under the Galaxy Note brand sometime next year.
Fingerprint scanners in displays
Despite all the chatter around the Samsung Galaxy S8 and the Apple Iphone X, in-display fingerprint scanners never made it to smartphones this year. However, biometrics company Synaptics has announced that it has developed the world's first in-display fingerprint scanner designed for smartphones with bezel-free displays. The company claims its Clear ID performs faster than alternative biometrics such as 3D facial recognition and requires only one touch to access the smartphone. Synaptics is already mass producing these displays and is likely to feature it with one of the "Top 5" manufacturers soon, most likely China's Vivo.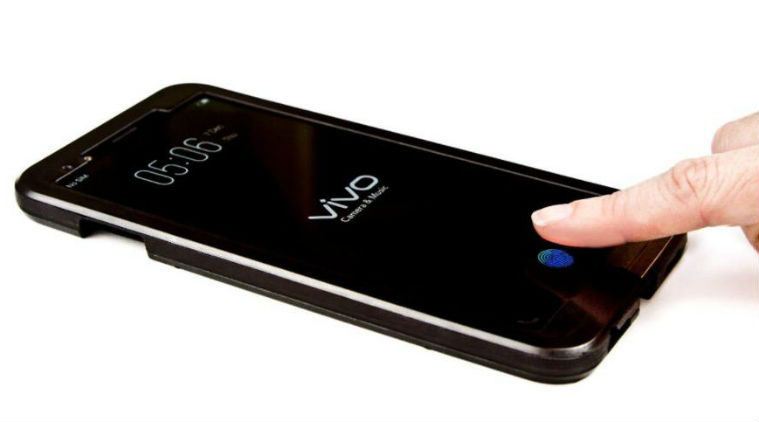 Vivo could be one of the first smartphone companies to launch a phone with an in-display fingerprint scanner.
The idea of embedding an in-display fingerprint scanner is linked to convenience, especially on a phone with a taller, edge-to-edge display. A fingerprint scanner on the back is often difficult to use, as we saw in the case of the Samsung Galaxy S8. In case of the Galaxy S8 and Note 8, users would end up smudging the camera lens in their attempt to locate the fingerprint sensor.
Chipset that can power AI
Given the importance of artificial intelligence, the next wave of chipsets will be AI-ready. Apple and Huawei both shipped smartphones with an AI-ready chipset in 2017 and the trend will continue next year as well. The iPhone, 8 Plus and iPhone X shipped with an A11 Bionic chipset, which is custom-built for artificial intelligence and augmented reality workloads. The chipset features a 'neural engine' which will process tasks like its FaceID recognition in the iPhone X and understand voice commands for Siri.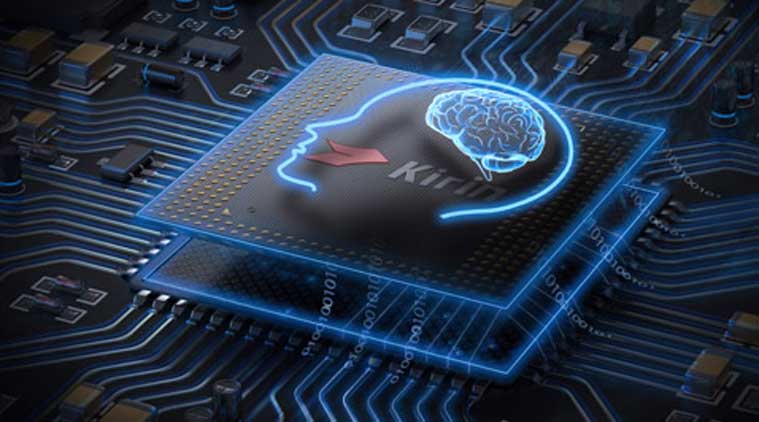 Apple and Huawei both shipped smartphones with an AI-ready chipset this year and the trend will continue next year.
Huawei recently unveiled its Kirin 970 chipset, which features a dedicated Neural Processing Unit (NPU). Instead of CPU handing complex AI tasks, the NPU is designed to accomplish these tasks much faster and with less power than other mobile chipsets. Google's custom AI chipset developed with Intel for its Pixel 2 smartphones is called Pixel Visual Core. The chipset can process photos faster and efficiently.