Are you afraid of being fired? Well maybe you should know that stress can make your job worse.
Worrying about losing your job, feeling powerless due to the changing practices of your company and the uncertainty about your role there can affect your work performance and hit your morale.
However, the creation of an insecure environment is a tactic used in some companies – which place additional and stressful demands on employees – with the mistaken belief that they will increase their performance.
There are some versions of this type of management.
One is the 20-70-10 rule, popularized by former General Electric President Jack Welch, who advocates firing 10% of its employees with less performance.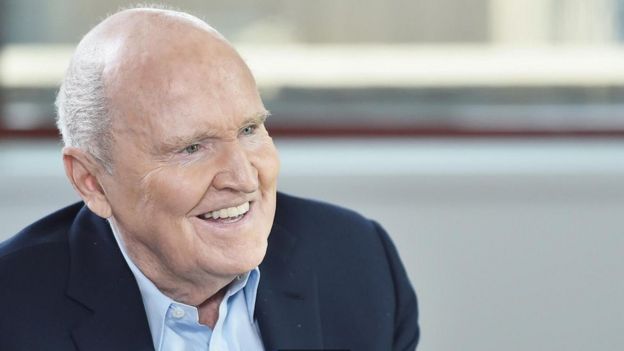 Another version, known as "up or out", is a strategy used by some law firms and consulting industries, in which low-performing employees or those who are not improving or increasing their performance are replaced. .
But William Schiemann, director of the Metrus Group, an organizational research firm in Somerville, New Jersey, says employees often complain about feelings of uncertainty in the workplace and that this affects their professional development.
" When companies use job security as a stick instead of a carrot, it becomes counterproductive, because workers lose their sense of commitment," hesays.
"Tactics can break trust in the workplace," he adds.
But even though the threat of losing your job is never pleasant, is there an optimal level of job security that makes the employee better fulfill his obligations?
And, is there something that you can do, that in the end you are just a simple cog in the corporate machine with the fear of being fired?
The answers are complicated.
Decipher job security
Although many employees worry about job instability, understanding how and why these fears arise is subjective.
Job-related anxiety generally depends on the profession, the job role, the employee's financial situation, and even their location.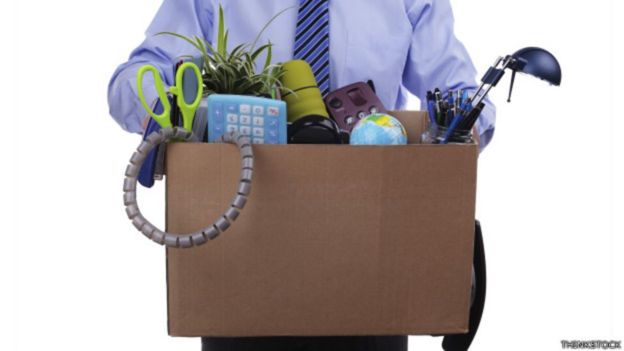 Workers in Europe, for example, have strict protections against downsizing compared to their American counterparts.
In Belgium, employees who have been at work for three years need to have a three-month notice prior to any dismissal, a number that may be closer to two weeks in the United States.
But job insecurity not only refers to the threat of being fired, but also the anxieties about the future.
This is what is known as qualitative labor insecurity, according to Tinne Vander Elst, organizational psychologist at the University KU Leuven, in Belgium.
In that country, for example, while only 6% of workers report fear of job loss, 31% fear negative changes in their employment situation. Both can affect performance, says Vander Elst.
Stress in small doses
Undoubtedly, the prospect of job loss and uncertainty about the professional career cause stress.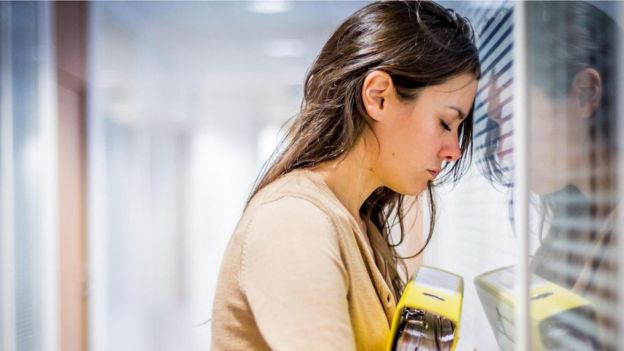 But in small doses, feelings of job uncertainty can give employees an additional incentive to achieve their work goals in the short term, says Schiemann.
A certain uncertainty linked to work – in times of layoffs or downsizing, for example – can make people work harder to demonstrate their value to the administration, he says.
"If (the employees) think it's controllable, they'll continue to make a real effort."
For the consultants, the feeling of insecurity about their next project can also add an increase in performance, he adds.
Although there are no scientific studies on this phenomenon in particular, some research suggests that, in some cases, stress at work can help the employee to better focus on tasks and increase efficiency.
Disadvantages
However, highly stressful situations at work are never good for long-term performance, says David Creelman, a human resources consultant in Toronto, Canada.
"You should not put someone in this kind of situation if you can avoid it." Highly stressed people are more likely to have mental and ethical lapses, and it's harder for them to get along with team members than less stressed people. "
But job insecurity not only affects health and alters performance, it also causes physical problems that can last for years after leaving work, says Vander Elst.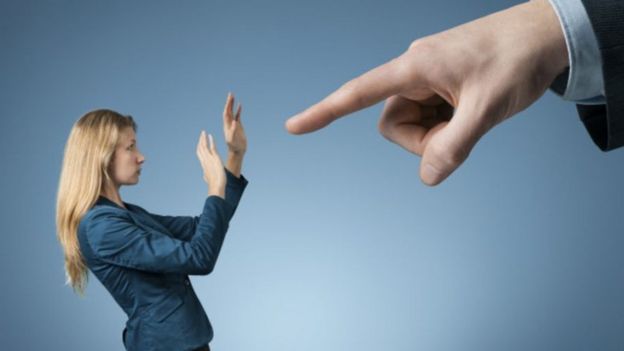 A recent study by him suggests that workers who reported having high levels of job insecurity felt depressed up to three years after finishing that job.
" Experiencing high levels of job insecurity is a turning point to be depressed," he says.
Even if some people work better with a little job uncertainty, those who feel insecure at work are at a disadvantage, says Vander Elst.
"Job insecurity is related to lower levels of performance in the role, innovative work behavior and higher levels of bullying behavior in the workplace," he adds.
For employees who want to feel more comfortable at work, Schiemann suggests looking for executives and companies that focus on fairness and transparency, which can help them work better in times of uncertainty.
"No matter what industry you work in, you will be more involved if you think your employer treats you and your colleagues equally, " Schiemann says.
Therefore, analyze and think if you feel safe in your work. And if you think that uncertainty is affecting your performance, maybe it's time for you to look at other options.