Since the emojis arrived on WhatsApp and social networks like Facebook or Instagram, the popularity of these little ideograms has not stopped growing.
Maybe that's why one of the most commented news of iPhone X, Apple's latest smartphone , were the "animojis".
They are a kind of virtual avatars created from expressions using 3D technology and facial recognition, capable of identifying up to 50 different movements of each face.
This tool from the Californian technological giant received good reviews, although it has a huge limitation: it is only available for its new iPhone model.
But Apple did not invent animated emojis .
We tell you what other applications you can use to get the same effect without using an iPhone X.
1. Polivibe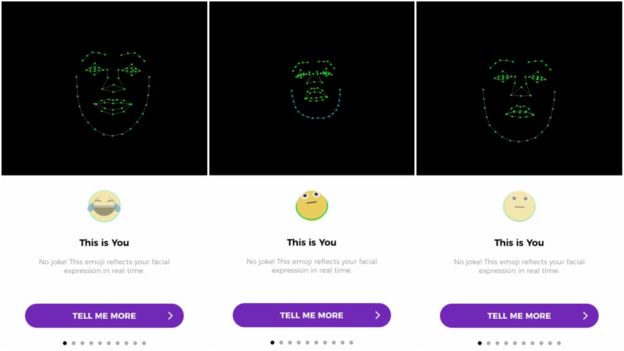 Polyvibe was launched in August 2017 by a group of computer students from the University of California, Berkeley, United States, months before the iPhone X went on sale.
It is "a social network that works with artificial intelligence" which they called Polygram. Today you can find the name of Polyvibe in the Apple online store .
Faryar Ghazanfari works at Tesla and is one of its creators.
Her app is still very new – she has barely five months of travel – but Ghazanfari is confident that she will be able to gain a foothold through "influencers" that promote her on the web.
The tool has filters "designed by plastic surgeons" that "alter your face to make you more attractive" and "animated emojis" that you can also use in social networks.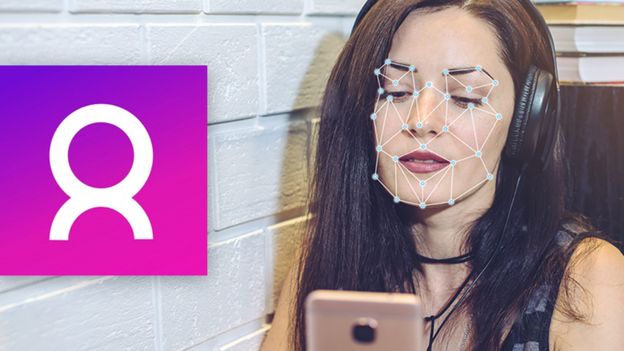 The system is able to "understand" facial expressions: "When you publish something, you can know how your followers will react ," reads the iTunes page.
"That's possible thanks to an emoji that mimics facial expressions live and allows users to react with their face."
The tendency is that "I like" end up going out of fashion as 3D technology and augmented reality advances and more artistic ways of expressing emotions arise.
" ' It's 2018 ! Stop putting emoji stickers on your photos! " Say the Polyvibe developers.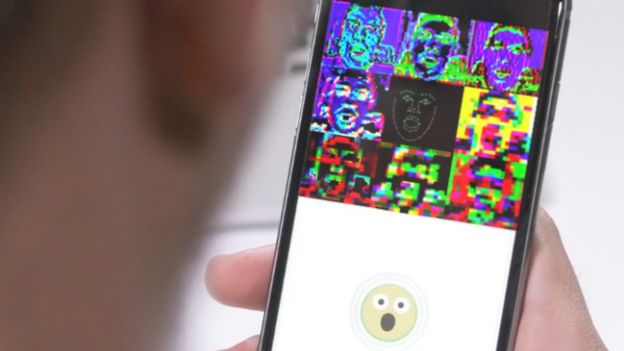 Some of the filters are very similar to those used by Snapchat and that has earned him some bad reviews that can be read in Apple's online store. For example, it is a "cheap copy" of the social network of Evan Spiegel.
But perhaps the most striking feature which may end up copying Facebook or Instagram- is that Polyvibe offers an option, "wipe to reveal" (clean to reveal) that prevents other users private messages are captured.
When you move your finger over the photo or the video, you can see the image, but if you try to take a screenshot or take a picture with another camera, you are told who sent the image and, in addition, you can not take the whole photo
2. Bitmoji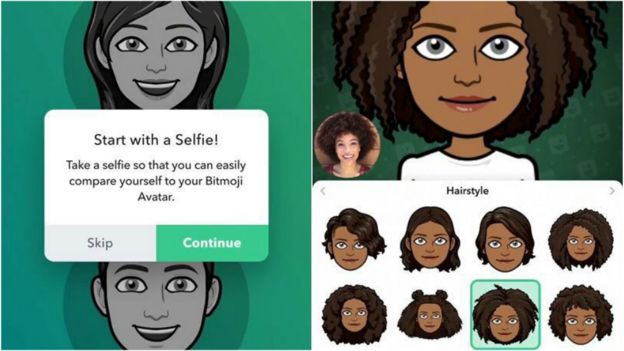 "Create your own avatar and be yourself wherever you go," the Bitmoji website reads.
This system allows you to create " personalized emojis " that can be shared on Snapchat, WhatsApp and multimedia messages.
The most interesting thing is that, instead of trying between different types of options to find the character that looks like you, just take a selfie : the system detects your expressions and turns your face into emoji .
The application is available for iOS (iPhones) and Android, and it's free.
It was designed by Bistrips, also creators of a popular comic application that syncs with Facebook.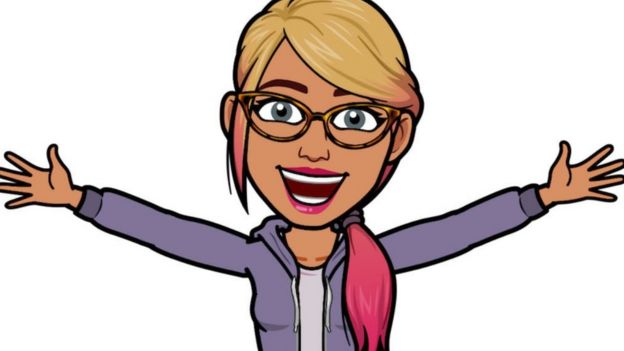 The options are very varied: the user can choose between more than 100 hairstyles, hair treatments, accessories, skin colors and makeup palettes.
It is available in more than 20 languages (Spanish included).
The "selfie" is indicative and serves to design the best look of the avatar, although it is possible that technologies such as facial recognition -which still does not use this tool- allow later to create another type of "bitmojis" more advanced.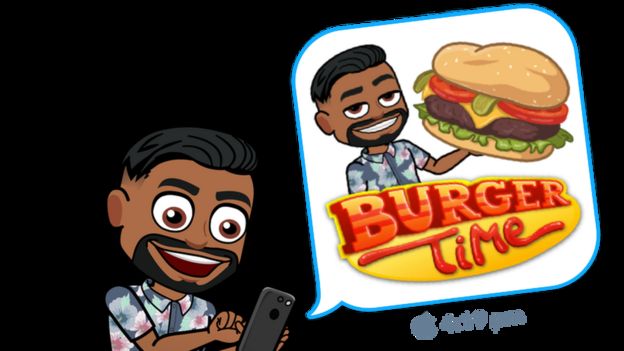 3. Emojiface
The animated emojis that can be created with Emojiface are something more realistic.
This application, available in Spanish, does use facial recognition technology to convert the expressions of a "selfie" into a personalized cartoon.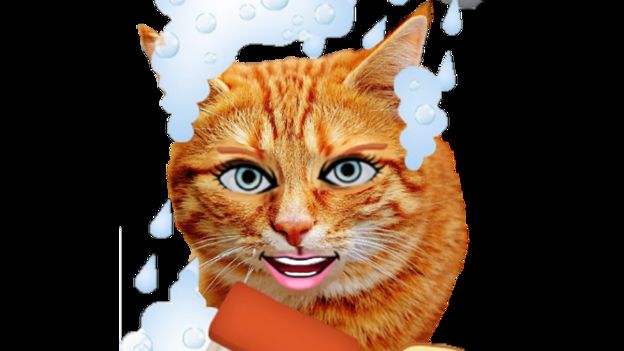 It offers more than 100 variants of "animojis" and connects to the keyboard of the mobile phone. It is available only for iOS devices and is compatible with messaging platforms such as iMessage and WhatsApp.
A team of 16 engineers, designers and digital specialists based in New York, United States, is behind its creation.
They are " personalized and contextualized emojis that show who you are in each situation," reads on their website. The developers say they were inspired by the creation of video game characters, "with which people spend hours creating their own avatars."
However, using facial recognition "was not without challenges," they admit.
"It was slow in old devices, had problems when working with all facial features and we had failures with the quality of the photos, with many retouching, we could produce the technology to be able to use it with all kinds of faces".
And is that facial recognition technology is just beginning to be explored. The " emoji language " is just one of its latest aspects, but little by little these strange virtual avatars are working their way to conquer the internet.