"I have read and accept the terms and conditions of use."
How many times have you read this phrase? Probably more than you can remember.
Especially since last May 25 was approved in Europe the new Regulation General Data Protection (GDPR, for its acronym in English), the question is repeated more than ever in every corner of the web.
It also happens every time you update WhatsApp, Facebook or the operative version of the software that your cell phone uses, or when you download an application in the Google store or the Apple store.
Many times, we click "Accept" without stopping to read the conditions of use, either due to lack of time or interest (or both).
Alistair Alexander, director of the Tactical Technology Collective ( Collective Tactical Technology , in Spanish), an international non-governmental organization to promote the rights of Internet users, says it is "common" to accept them without reading.
That is why it is usually advisable to read the fine print.
And what can happen if you do not? Below, we explain three possible scenarios (and what you can do about it).

1. That the company cancels the services suddenly
One of the clauses that can be included in the tedious "terms and conditions of service" is that which gives the company responsible for the application the right to suspend or cancel services at any time.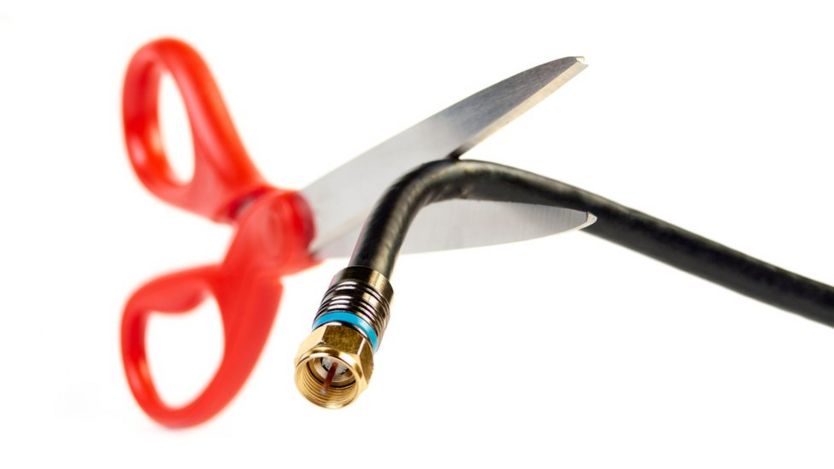 This is the case with the digital storage application Dropbox , "which means that it could be that from one day to the next, your entire account disappears and you run out of the data stored on your servers", reads the Office's blog. of Security of the Internaut (OSI), employee of the government of Spain.
What can you do about it?
"If the users of this service were aware of this clause, they would all make backup copies of the information they store or synchronize in this service, to avoid a possible scare", warn from the OSI.
They also recommend using an alternative service when making these backups "so as not to lose information the day that Dropbox decides to suspend or cancel their services".
And, beyond Dropbox, computer experts advise making backup copies, preferably encrypted.

2. Have access to all your photos, messages or location
"In theory, Instagram is free to do what you like with your photos," the Softonic softwarecompany website reports.
And is that when you install the app and accept the terms and conditions of use, you grant them a "non-exclusive" use license on the content you post.
But you also give him the right to use other information, such as your exact location.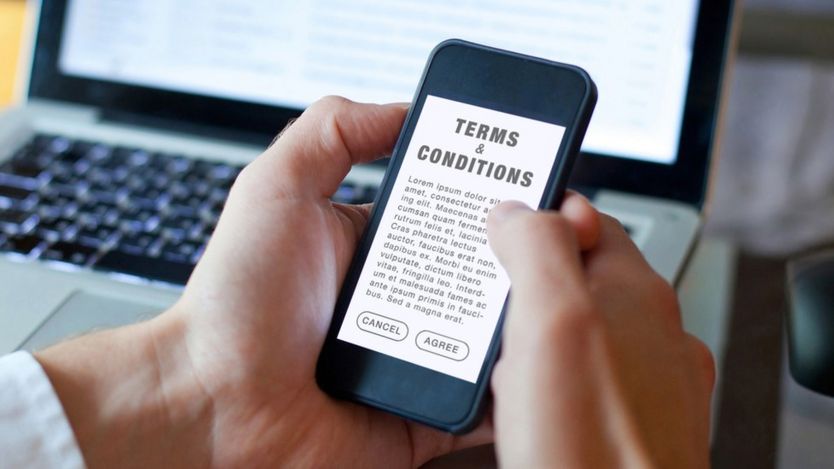 It also happens with Google Assistant – or Siri, Apple's voice assistant – who can "read, interpret and interact with your text messages," they explain on Andro4all, a website specializing in news about the Google operating system.
What can you do about it?
To cancel or limit the applications that have access to your photos, you can go to the "Privacy" section. In the section "Photos" you will find the complete list of the applications that you have installed on the cell phone to which you gave access to your photos. Within that same section you can accept or deny access.
And remember that those images may contain additional data that you may not want to share, such as the date and place where you took them.
As for the location, you should go to the application in question -for example, Instagram- and choose the option you want: "Always", "Never" or "While using the app ". The same goes for the voice assistant: choose yourself what options you give permission to.

3. Sell your data to third parties
" Facebook shares your information (name, list of friends and public information) with many other services such as Bing, Pandora, TripAdvisor or Yelp automatically," they indicate from Softonic.
It also happens with other apps like Amazon, "that can sell your data to third parties in case there is a transfer of companies."
What can you do about it?
Even if you have accepted the terms of use, you have an option so that this does not happen: disable it manually , indicate from Softonic.
Within the "Privacy" option in the application, define to which applications you give permission.