In just 24 hours, the value of Facebook fell US $ 37,000 million for a scandal that began with a seemingly innocent personality test in the social network and led to accusations of data theft, political interference and blackmail with prostitutes.
On Monday, Facebook shares fell about 7% after the publication of a series of journalistic investigations that claim that the Cambridge Analytica consultancy improperly acquired information from 50 million users of the social network in the United States.
According to reports published this weekend by The New York Times and The Observer , these private data were then used to psychologically manipulate voters in the US elections. of 2016, where Donald Trump was elected president.
While both Facebook and Cambridge Analytica deny the accusations, the case continues to grow beyond the digital world and the US border , with potential implications in Argentina, Brazil, Colombia and Mexico, where the firm has operated.
At Rava we explain how this international scandal has been unraveled.
1. What is Cambridge Analytica?
Cambridge Analytica is a London-based company that uses data analysis to develop campaigns for brands and politicians looking to "change the behavior of the audience," according to its website.
The company, which has a commercial and other political branch, was founded in 2013 as a derivation of another similar firm called SCL Group by financial analyst Alexander Nix, until this Tuesday the company's executive director.
Nix was suspended by the board of directors of the company he founded.
According to a statement from the board, Nix's comments in a hidden camera report from British channel Channel 4 "do not represent the values or operations of the company."
"His suspension reflects the seriousness with which we see this violation."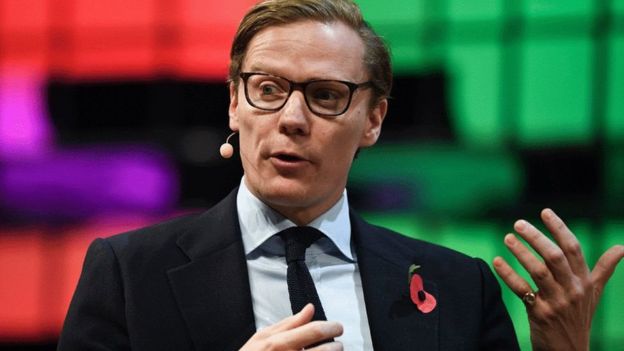 Although Cambridge Analytica has no links with the English university, the name seeks to benefit from its academic prestige , Christopher Wylie, a data scientist and former employee of the firm , told The Guardian .
According to its website, the firm has "more than 25 years" worked on "more than 100 political campaigns" throughout the five continents, including Latin American countries such as Argentina, Brazil, Colombia and Mexico.
Specifically, they describe their work in the presidential campaign of Trumpand other Republican candidates to the United States Congress as "decisive" .
Another of its success stories that are attributed is the campaign "Leave.EU", one of the two largest proselytizing groups in the United Kingdom in favor of Brexit.
2. How did you get millions of private data?
The profiling of 50 million Facebook users was not the work of Cambridge Analytica, but attributed to Professor of the University of Cambridge Aleksandr Kogan.
As a personal project, Kogan developed in 2013 one test of personality in Facebook application format.
Some 265,000 users completed the test that required permission to access personal information and the network of friends, without the consent of the latter.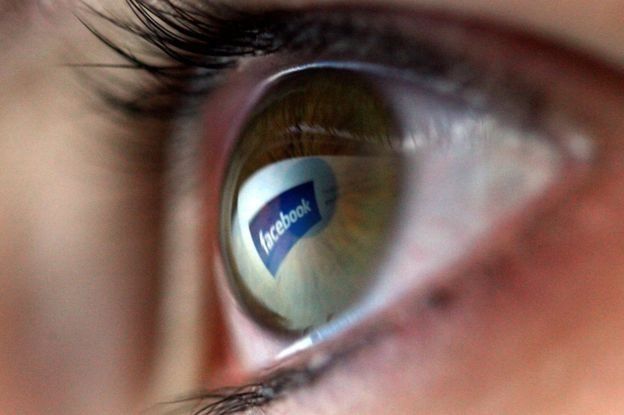 That's how Kogan got updates on status, "likes" and even private messages from more than 15% of the US population, which then sold to the Nix company.
According to Facebook's policies, the data collected on its platform can only be used for purposes of the same application and can not be transferred or sold.
3. What was your role in the US elections?
In an interview with the BBC, Wylie explained that they crossed the Kogan test data with Facebook information to infer psychological profiles of each user .
Thus, Cambridge Analytica managed to know what should be the content, theme and tone of a message to change the mindset of voters in an almost individualized way.
But the company not only sent personalized advertising, but also developed false news that it later replicated through social networks, blogs and media , Wylie said.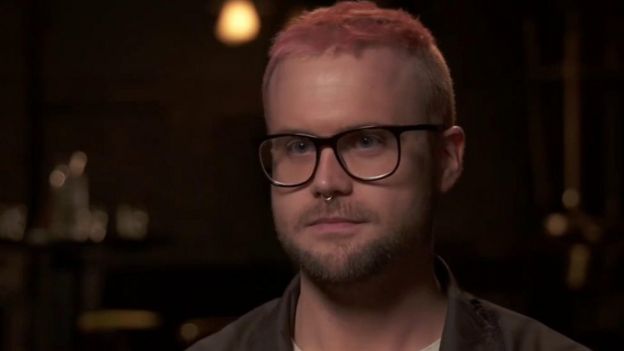 In his opinion, it is no coincidence that false news and particularly those disseminated via Facebook became a subject of debate during the last US presidential election. for its possible impact on Trump's victory.
Consistent with the ideology of Stephen Bannon, Trump's controversial ex-adviser close to the US extreme right who hired Cambridge Analytica, the consultancy focused on "changing culture" instead of politics, Wylie said.
"Imagine you are browsing online and you start to see a blog here and a news site over there, that look credible even though you never heard about it, and you start to see everywhere a lot of news that you do not see in the big ones means ", exemplified.
"Then," he continued, "you begin to question why the mainstream media are not covering this incredible news that you are seeing everywhere."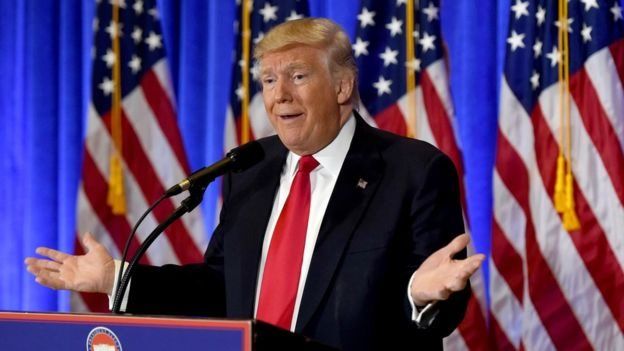 That's when you manage to "establish distrust in institutions," like the media, and therefore, get people to change their decisions .
For Wylie, "if you start to distort the perception of voters without their consent or knowledge, that is a basic violation of their autonomy to make free decisions, because they are voting based on things that they believe are real but not necessarily" .
4. How did the scandal transcend the US border?
On Monday, the British channel Channel 4 News issued a report based on hidden camera images in which Nix seems to suggest that Cambridge Analytica offers sordid tactics to discredit politicians , which include exespies and prostitutes.
In the images, the journalist (who posed as a wealthy businessman who wanted to influence the elections in Sri Lanka) asks if it is possible to do a "deep investigation" of a candidate.

We have done it in Mexico, we have done it in Malaysia and now we are moving in Brazil, China, Australia "

"Oh, we do much more than that," replies Cambridge Analytica's executive director. His strategy, he adds, is "to offer a deal that is too good to be true and make sure it is recorded on video."
He also suggests that he could "send some girls to the candidate's house" , detailing that the "Ukrainian girls" are "very beautiful": "I think that works very well".
Nix adds: "I only give examples of what can be done and what has been done."
Alex Tayler, head of data at Cambridge Analytica, explains to the undercover reporter: "If you are collecting information from people and you are making a profile of them, that gives you more knowledge that you can use to know how to segment the population to give them messages on topics what they care about, and use the language and images they are likely to get involved with. "
And he continues: "We use that in the United States and we use that in Africa, that's what we do as a company."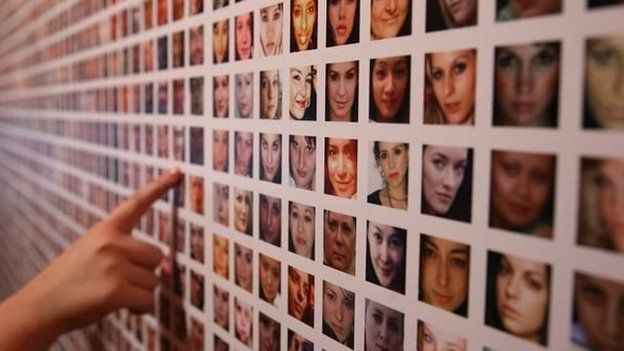 Then, as seen in the hidden camera of Channel 4 , the CEO of the company, Mark Turnbull, says: "We have done it in Mexico, we have done it in Malaysia and now we are moving in Brazil, China, Australia" .
In an interview with the BBC Newsnight program, Nix said the report was a "misrepresentation of the facts," something that was repeated later in a statement from the firm that adds: "Cambridge Analytica does not approve or perform cheating, bribes or lures sexual, "he said.
5. Why did not Facebook do anything?
This Tuesday, it was learned that both the US like the United Kingdom they are investigating Facebook for the aforementioned access to private information of 50 million users.
In addition, a commission of the British Parliament cited the founder and executive director of the social network, Mark Zuckerberg, to appear on this same issue.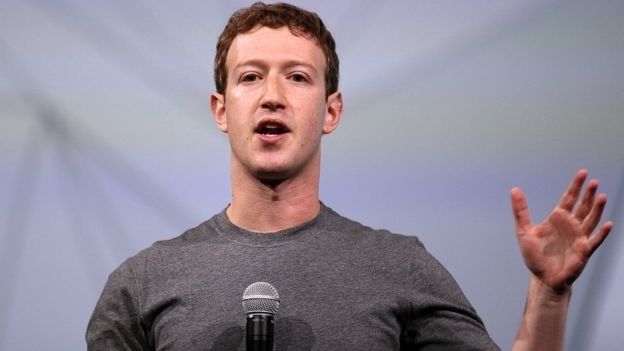 "It's time to listen to a senior Facebook manager with enough authority to offer a detailed explanation of this catastrophic procedural failure," the citation states.
According to the social network, "it is no longer possible" for an application to access the personal information of the friends of the users who use it. However, when Kogan developed the test, that option depended on the privacy settings of each one.
Therefore, Zuckerberg's company says that its security was never violated: "The users gave their information, there was no infiltration in the systems and there was no theft of passwords or sensitive information , " said a spokesman.
Cambridge Analytica, for its part, assured that when in 2015 it learned how Kogan had compiled the data, it deleted them. The same did with Facebook profiles.
He also reported that none of this data was used in the services he provided to the Trump campaign .
Wylie, on the other hand, assured that not only Facebook data was used for the campaign, but that it was "the base on which the company was built".