His face appears almost daily in the media around the world, but what is really known about Kim Jong-un?
Despite its political importance at present, the young North Korean leader remains a great unknown.
You do not even know exactly the date of his birthday , but the stories of his schoolmates in childhood or deserters and other North Koreans in the shade shed a little light on his person.
At Rava we compile five facts about his life based on this information, in view of the historic meeting that Donald Trump plans to celebrate with the young leader of North Korea.
1. A "prince" isolated
Kim Jong-un, whose year of birth the experts fix between 1982 and 1983, spent his childhood between luxuries , always treated as a kind of prince.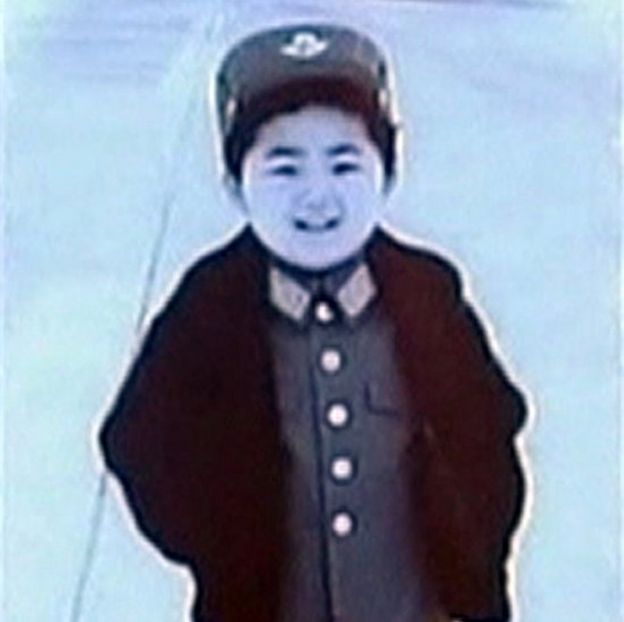 "They lived in huge mansions, a privileged life of extreme abundance, but very isolated … Even from other elite children of the same age," Michael Madden, director of the website specialized in the Internet, explained in conversation with BBC Mundo. North Korean leadership NK Leadership Watch .
A security ex-guard from Kim Jong-Il, father of the current leader, described the same situation in an interview with the US chain ABC.
"I was stressed and had no one of his agewith whom to play, "Lee said in Toronto in 2017." There were only adults, who educated and played with him. "
In the few photographs that the regime published of his childhood, he can be seen dressed in a military suit from a very young age, a symbol of his status.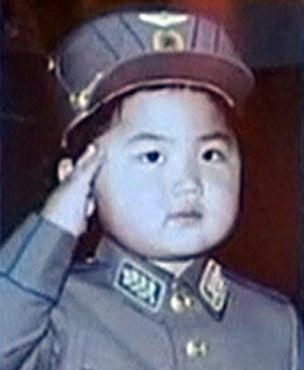 "No one could contact anyone in the Kim family without their permission, the punishment was imprisonment or execution, they had to protect them, the children could be kidnapped," says Madden.
2. European adolescence
The life of the then future North Korean leader went through an impasse during his educational period in Switzerland.
Kim studied in the European country from 1996 to the year 2000, and initially lived there with her maternal aunt and her husband, who defected in 1998 and settled in the United States under other names.
During that period, Kim studied under a pseudonym and lived a life more in keeping with his age , according to the stories of the colleagues with whom he shared a desk.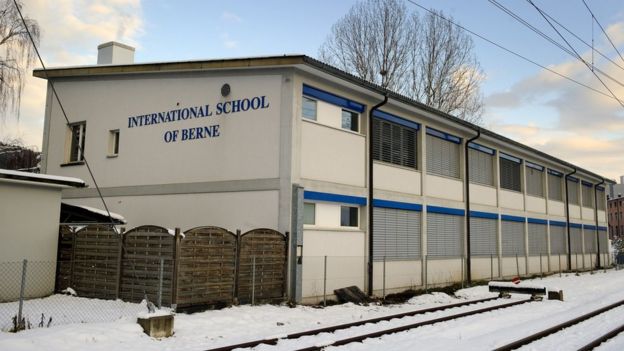 "He was not someone who caused problems, but he was irascible and lacked a bit of tolerance, " described the aunt, known as Ko Yong Suk in North Korea, in the interview with which she broke her silence after the defection, with The Washington post .
The classmates, who then thought he was the son of a member of the embassy, remember him as a "shy" child, but a good friend.
3. Fan of Michael Jordan
"Most of the time he was shy, but when we played basketball, he was big, he could be very aggressive but in a positive way," he told Al-Jazeera Marco Imhof, who at the time did not know who he was sharing the court with. .
If all the stories of defectors and friends of Kim's childhood coincide in their obsession with basketball.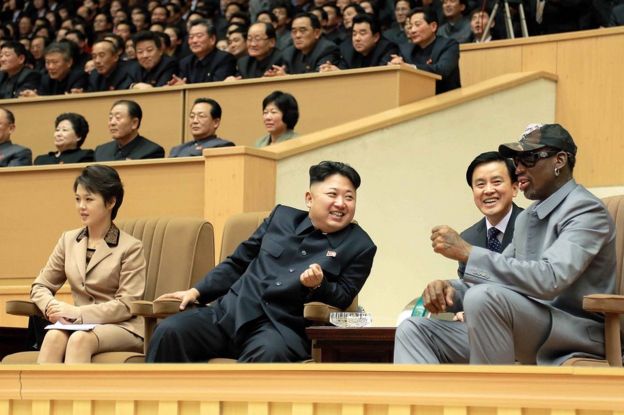 "She used to sleep with her ball," the aunt detailed in her extensive interview with the Washington Post, after explaining that she was trying to make Kim live a normal life, encouraging her to invite friends and play Lego.
Kim was a big fan of Michael Jordan and does not seem to have left behind his love for the sport : NBA former star Dennis Rodman has visited the country several times and both maintain a controversial friendship.
"I do not understand how people can sit there and say, 'This person is crazy,'" said Rodman on the late-night television show The Late Show with Stephen Colbert.
"Probably it is, but I did not see that, " added the athlete.
4. Whiskey and anime movies
One of the curiosities about the young leader is the age at which he started drinking alcohol. According to the specialized website NK Leadership Watch, he started with only 15 years and he did it with the Johnnie Walker whiskey .
"It's not unusual for the North Koreans," explains Michael Madden.
He also smoked from young and among his hobbies also are the Japanese films anim éand the music of Michael Jackson and Madonna, according to this same source.
Part of his tastes come from his father or his brothers, like Kim Jong-chol. The North Korean president's older brother is a fan of pop music and was captured by the cameras when he attended a Eric Clapton concert in London in 2015.
From an early age, it is known that Kim learned to play instruments, including the guitar, which plays "very well," says the North Korean elite expert.
5. Benevolent?
Among the scarce information that exists about Kim Jong-un, a Japanese chef has a fundamental role.
The cook, who worked for more than a decade for Kim's father and met the current leader, escaped from North Korea in 2001, and has since published several books on the North Korean elite under the pseudonym of Kenji Fujimoto .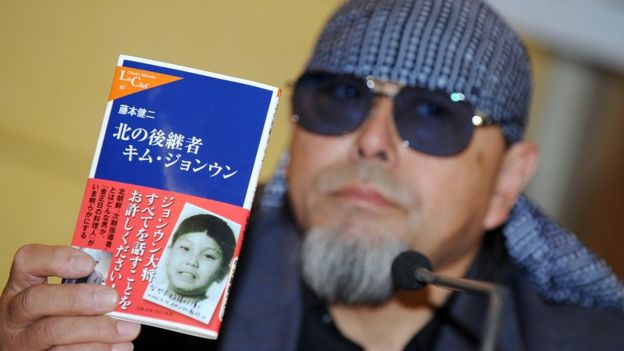 The chef has become one of the most requested people in recent years to learn more about the elites. Especially after he returned to North Korea to meet with Kim Jong-un, already as leader of the eastern country.
The cook escaped from the hermetic country on a trip to Japan – one of the many trips abroad he was commissioned to buy luxury goods such as caviar – and feared that North Korean agents would take revenge for his escape.
But Kim Jong-un showed him a different face of the regime.
In 2012, he returned to Pyongyang at the invitation of the boy he met at the age of 7 and was pleasantly surprised, as he himself explained when he returned from that trip.
I cried a lot (when I went back to see Kim Jong-un) "
I told Kim Jong-un in Korean: "I, Fujimoto the traitor, have returned, " he explained in an interview with The Washington Post in 2016.
"It's okay, it's okay," the young leader replied, and they both melted into a hug.
Although some of the cook's stories have been questioned, there is one aspect that experts agree on: Kenji Fujimoto predicted that Kim would rise.
The chef sensed that Kim Jong-un was always his father's favorite , even when others pointed to other possible successors.