What can a lustful literary heroine teach us about the 1920s in China? What role did a monk kidnapped play in the future of Chinese songs? And who was the first powerful couple in the country?
These are some of the characters that the historian Rana Mitter explores in his book "Chinese characters", which tells the fascinating history of that country through 20 characters.
Here we select 6 of them and their incredible stories.
1 – Kumarajiva, the translator monk
In China today there are millions of Buddhists who inton Chinese phrases that were originally written in Sanskrit, all thanks to a monk.
Kumarajiva was born in 344 AD in the city of Kucha, a medieval center of Buddhism.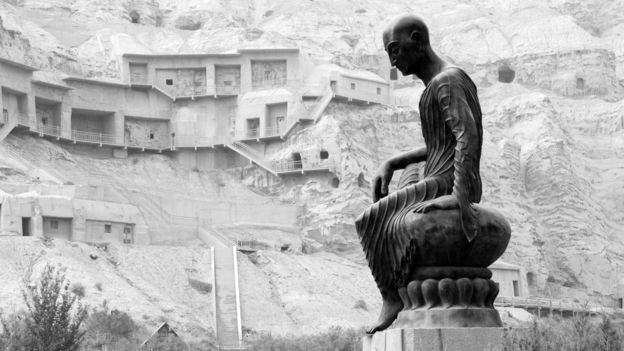 Her mother wanted to be a wandering nun and therefore left her city together with her 7 year old son.
It was on his travels that Kumarajiva learned the Buddhist religious verses and how to sing them.
As an adult, he wanted to have a quiet life, but he could not: he was kidnapped twice and ended up in the big city of Chang'an (which is now known as Xi'an).
There, the emperor gave him the task of translating the most important teachings of Buddhism so that Chinese parishioners could understand and apply them.
Although Kumarajiva thought that translating from Sanskrit to Chinese was like "giving people rice that one has already chewed," by translating the "Diamond Sutra," the monk created one of the most important pieces of religious literature in Chinese history.
Although not many Chinese Buddhists know who it was, Kumarajiva's translations changed a religious culture and were fundamental to the Buddhist tradition that has lasted for more than 1,500 years.
2 – Sima Qian, the great historian
Any researcher who produces a historical text about China, "does it under the shadow of a writer: Sima Qiam," says Mitter.
He was a court official whose books were notable for their objectivity , a quality that did not benefit him in his public life.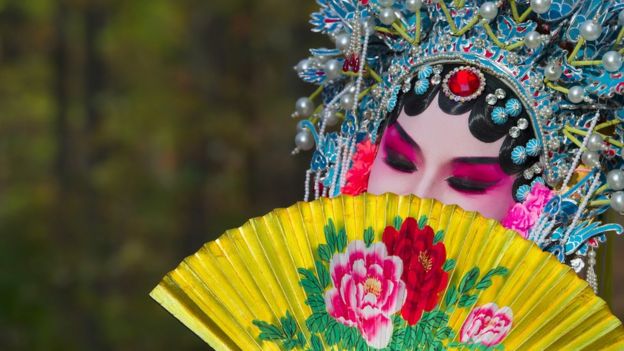 He defended a defeated general who was being harshly criticized by the emperor. The penalty for doing so was death or paying a large fine.
Sima Qian did not have a penny. The only alternative was a painful and humiliating castration. "It is the worst punishment of all," said Sima Qian, who accepted his sentence with stoicism.
After the fact, and after having lost his confidence in the court, he devoted himself to history and produced the epic Shi Ji ( Records of the great historian ).
With more than 130 chapters, it was an ambitious project that nobody had tried before in China. But in reality it is his attitude towards history that makes him a unique character.
His texts include topics such as music and also biographies of low-ranking officials, adventurers and merchants. He was also a pioneer of oral history,using interviews to build their stories.
Sima Qiam told the history of China as no one had ever done before and influenced the way historical events were recorded for thousands of years.
3 – Ding Ling, the feminist writer
"I can not control the outbursts of wild emotion and rest in this bed of passion nails …".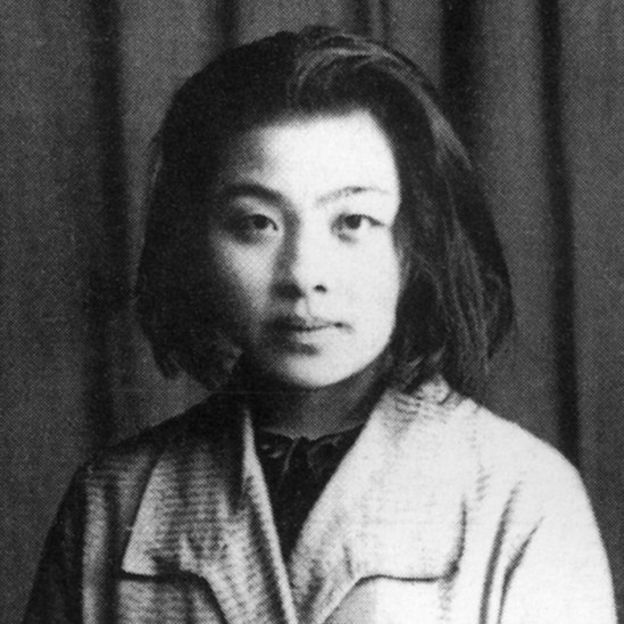 These are the words of Sofia, the literary creation "of the most famous woman writer of twentieth-century China: Ding Ling," says Mitter.
Ding Ling was born in 1904 and fled to Shanghai as a teenager to avoid an arranged marriage.
This city was a center of radical, liberal and feminist ideas in the Ding Ling was completely submerged.
In 1927 he published " The Diary of Miss Sofía ", in which the protagonist despises her husband and wants a man she can not own.
The book became a literary sensation. It reflected a change in society: the practice of bandaging women's feet was coming to an end, they were beginning to go to work, and people were reflecting on life and love.
However, his fortune did not last long. Like many other young intellectuals who joined the Communist Party of China, Ding Ling's husband was executed, and the author was forced to flee.
Ding Ling was criticized by Mao for her "bourgeois interest in individualist feminism" and was sent into exile for two decades.
The writer is not very remembered in China, but Sofia's words embody a powerful message for Chinese women who are still affected by problems related to identity, sexuality and marginalization: "Live and die your way", said Sofia.
4 and 5 – Chiang Kai-shek and Soong Meiling, the powerful couple
Before the Beckhams or the Obamas existed, the Chinese nationalist leader Chiang Kai-shek and his wife Soong Meiling formed the first powerful couple in Asia.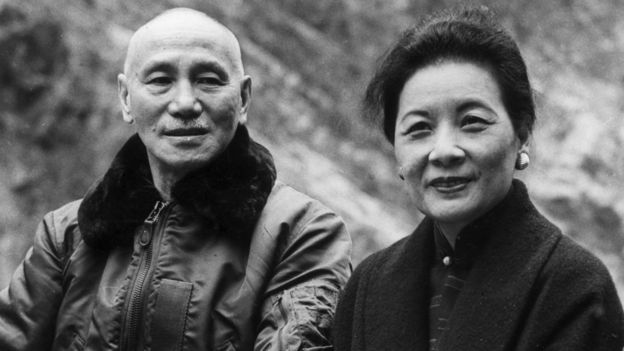 Chiang Kai-shek led China during the Second World War, forming an alliance with two of the most powerful nations on the planet: the United Kingdom and the United States.
In November 1943, the leader sat next to the Franklin D. Roosevelt, Winston Churchill in one of the main conferences of the Second War, becoming the first non-Western leader to do so.
In the photo his wife appears, near Churchill, which shows how important she was also on the international scene.
Chiang's wife spoke English fluently. He had studied in the United States. "It was his window to the world," explains Mitter.
Soon Meiling spoke in front of the two houses of Congress in Washington DC (she was the second woman to do so).
After the war, Chiang Kai-shek's government began to fall apart and his army was defeated by Mao's communist forces in 1949.
But for much of the twentieth century, Chiang and Soon Meiling continued to be the most prominent Asian politicians on the globe.
6 – Confucius, the philosopher.
The ideas of the philosopher Confucius on how to lead an ethical and practical lifestyle are part of the identity and cultural DNA of China.
His elderly father died when Confucius was young. He was left in the care of his impoverished mother. After studying the classics, Confucius joined the court, in a time of intense political turmoil.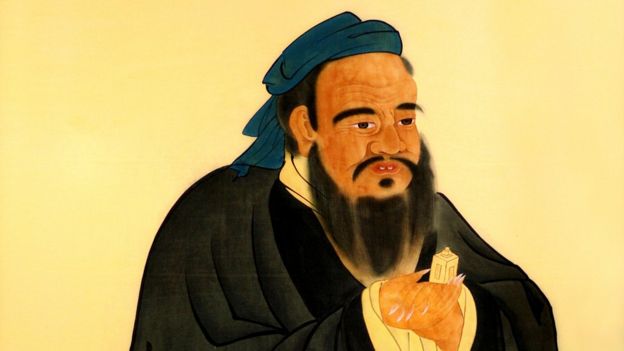 It was still 300 years before China was ruled by a single dynasty.
The violent political atmosphere led the young Confucius to find a way for the country to be successfully led. He stressed the importance of rituals and rituals to create a stable and orderly world.
The hierarchy was crucial: the subjects had to obey their leaders, the wives their husbands and the children their parents.
The loyalty was also critical, harmony was the key. His most popular phrase said: "if you do not want them to do something to you, do not do it to others".
Confucius went from kingdom to kingdom trying to convince the rulers to adopt their principles. He did not have much luck in life. However, in the following centuries, his work -collected in bamboo rolls- began to be respected, grew and crystallized.
For two thousand years, his concepts shaped China.
His work is still at the heart of modern China: the Communist Party makes frequent references to his ideas, books and wisdom, says Mitter.