It is said that the good, if brief, is twice as good. But, perhaps, in the case of a rainbow it is the other way around.
It is one of those meteorological phenomena full of wonder and mystery that delights us and embellishes the landscape, although in many cases it is a fleeting experience.
Last week, however, professors and students from the University of Chinese Culture, in the mountains of Taipei, had the fortune of seeing one that lasted nine hours.
"It was amazing … like a gift from heaven … it's so weird!" , said Chou Kun-hsuan, a professor in the Department of Atmospheric Sciences at the university.
Chou and another teacher, Liu Ching-huang, coordinated efforts to document the rainbow with the help of their students and the university community.
Through their observations, photographs and videos showed that the rainbow lasted from 06:57 until 15:55: 8 hours and 58 minutes.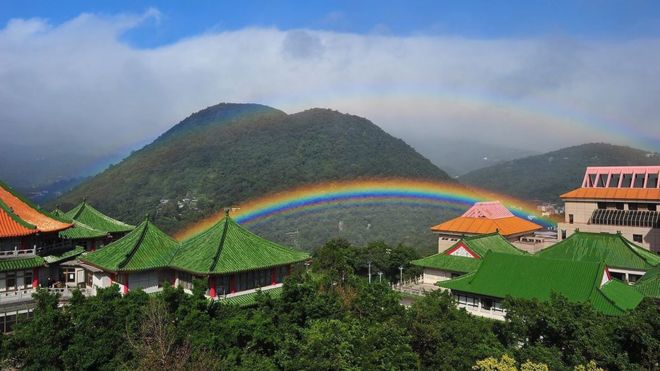 It was confirmed that he broke the previous record of the longest recorded rainbow in Yorkshire, in the north of England, on March 14, 1994.
That rainbow lasted six hours, from 09:00 to 15:00, according to the Guinness Book of Records.
In general, these phenomena last less than an hour , says the Guinness website.
Movement
According to Professor Chou, after four hours they mobilized all the students and requested throughout the campus that they begin to take photographs and send them to them.
"When we broke the previous record, after six hours, I could hardly remain seated, it was around lunchtime, I was so excited that I wanted to make sure he was registered," Chou said.
The professors and the department were ready to register that rainbow because they had done the same with another that had lasted about six hours the previous Monday.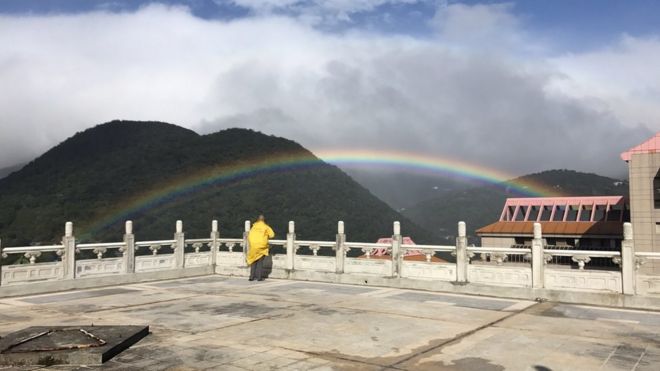 The conditions that allowed the phenomenon to last so long were a north-east seasonal monsoon that trapped moisture in the air, forming clouds, sunlight, and a relatively slow wind speed of 2.5 to 5 meters per second.
These atmospheric conditions are common during the winter in the Yangmingshan mountain range of Taipei , where the university campus is located, which is an ideal place to see long-lasting rainbows.
The department is collecting all the evidence to send to Guinness and record the record.
"With the 10,000 photos we took, nothing else in our department, and the many others taken on campus and by neighbors, I am confident that we can prove to Guinness, second by second, that the rainbow lasted nine hours," Chou concluded.
The images are courtesy of the University of Chinese Culture