The British Matthew Falder, a "twisted and sadistic" pedophile, forced his victims to perform acts of degradation and self-harm. Then he blackmailed them and shared images in the dark network.
He has just been sentenced to 32 years in prison. He admitted to 137 charges -including that of rape against 46 people , some of whom were in court to see him behind bars.
Falder, 29, lived in Edgbaston, had no previous convictions and excelled in school, where he was described as "one of the best students with an international impact."
He was, at first glance, an academic educated in Cambridge with a good job, family and friends.
However, behind the scenes, he acted under anonymous usernames in the dark network to share videos and images of pedophilia and blackmail his victims to send him material that he later shared with other criminals.
In a Birmingham court, Judge Philip Parker called him an "Internet bandit" with a "desire to control."
Delinquié for almost 10 years and became "increasingly threatening," said the judge.
One of the agents involved in his capture, Will Kerr, of the National Crime Agency (NCA), said that in his 28 years of police work he had never encountered a "dangerous individual".
The victims said they will never get over what happened to them .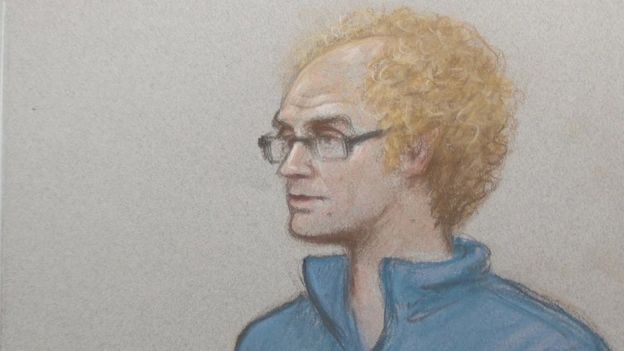 Others described how they feel "dirty, like things used" from their interactions with Falder.
One mother, who was tricked into sending her daughter Falder's pictures, said: "I feel like I have failed my daughter by being overconfident.
"This will never go away, and it's something that I'll have to live with and face the guilt for the rest of my life.
"I carry the weight of what happened on my shoulders every day and it's exhausting."

Phil Mackie, a journalist with the BBC that was in the court
In 25 years as a reporter covering countless trials, I had never heard such disgusting testimonies.
Matthew Falder never showed any emotion during the three and a half days of trial in the Birmingham court, although for the courage of a few victims who faced his torturer during the sentence, it was hard to hold back the tears.
The hardened investigators were visibly upset when they read some of the evidence.
Those who suffered extreme abuse and degradation said they still suffer the impact of what he did to them, but they hope that by knowing that they are behind bars they can begin to reduce their nightmares.

Four of Falder's victims attempted suicide .
Falder contacted his victims through websites such as Gumtree, and immediately moved them from the servers of the website to email.
This meant that he could maintain anonymity, demanding increasingly depraved images.
A spokesperson for Gumtree said they welcomed Falder's conviction, adding that the site takes "the safety of our users extremely seriously."
"Lick toilets"
Once he had compromising images of his victims, Falder demanded more material, or else he would share the images with his friends and family.
He forced his victims to lick toilets and eat dog food and then publish the images in secret forums in the dark network dedicated to sharing video images of rape, torture and pedophilia.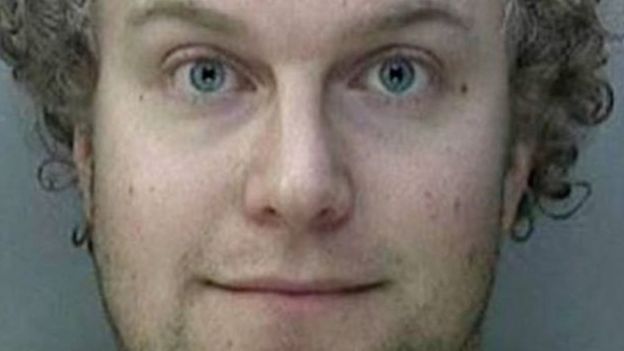 In some of his publications on those websites, he wrote: "I love that everyone is enjoying their suffering" and "I love blackmailing, especially forcing someone I know on the internet to do these things they do not want to do for fun."
The researchers knew that, due to the images that he provided to this type of forums, he obtained a "VIP status" on those websites. They found 484 images on Falder's computer after his arrest in June 2017.
Falder evaded detention for a long time – the investigation began in 2013 – using heavily encrypted email addresses , which he obtained through Russian email services.
He was finally arrested thanks to the intervention of security forces from several countries in Europe, as well as from the United States, Australia, New Zealand and Israel.
The University of Cambridge said it was "actively seeking" to strip Falder of his academic qualifications.