At least 18 civilians, including 14 foreigners and 4 Afghans, were killed on Saturday in an attack on the luxurious Intercontinental Hotel in Kabul, Afghanistan.
Afghan officials indicated that the Taliban, which carried out an attack on the same hotel in 2011, claimed responsibility for the attack.
According to the AFP news agency, a spokesman for the group said that "they had killed dozens of foreign invaders and their puppets."
The majority of the victims worked for the Afghan airline, Kam Air, who indicated that 10 of their employees had died and that others were missing.
It was reported that the three attackers who carried out the assault on Saturday at 21:00 local time (16:30 GMT) also died.
Hostages
The subjects opened fire on the security personnel and accessed the upper floors to take some 160 clients hostage.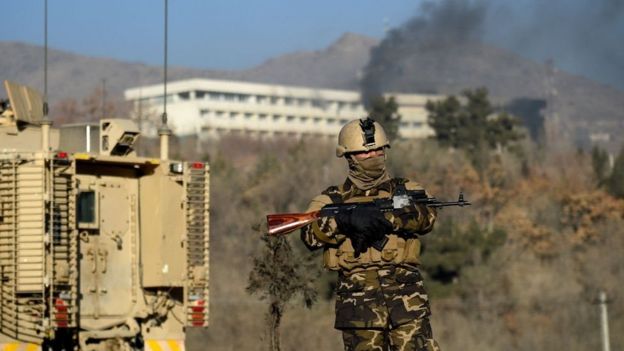 Two of the attackers were killed in the first hours by the security forces, which were deployed throughout the night and managed to gain control of the building more than twelve hours later.
A third man continued entrenched inside for hours until he was also killed.
The authorities confirmed that 18 civilians were killed and that more than 160 hostages were rescued.
Police in Kabul told the BBC that among the victims whose death has been confirmed there are nine Ukrainians, one German, one Greek and one Kazakh.
In the final hours of the assault, the local media showed dramatic images of the hotel, from which a thick column of smoke emerged and in which people were seen trying to escape through the balconies of the sixth floor using sheets.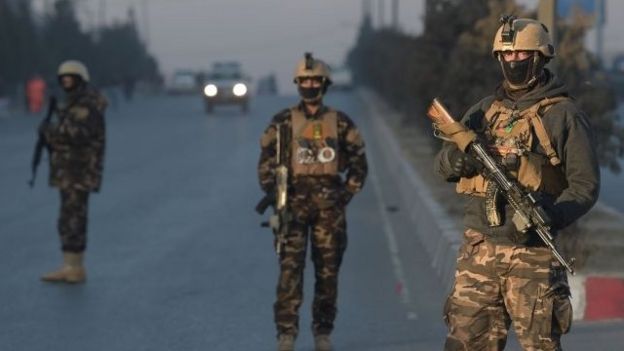 Before the authorities took control, a hotel guest told the AFP agency that the clients were hiding in their rooms.
"I do not know if the attackers are inside the hotel, but I can hear gunshots, I pray that the security forces rescue us as soon as possible, before they reach us and kill us," he said.
This attack took place two days after the US Embassy in Kabul issued a public safety alert about the hotels in the city.
"We have information that extremist groups may be planning an attack on hotels in Kabul," the agency warned.
The state-owned Intercontinental hotel was attacked in 2011 by the Taliban. 21 people died in that event, among them the nine attackers.
So far, no group claimed responsibility for the attack this Saturday.