On August 28, the governor of the state of Illinois, Bruce Rauner, enacted a law that allows doctors to prescribe cannabis as an alternative to the use of opioids to relieve pain.
And it is that the deaths caused by the abuse of these highly addictive substances and others derived from opium, including heroin, contributed to the increase in deaths from overdoses in the United States.
Of the estimated 72,000 people killed in 2017 due to an overdose, more than two in three were victims of opioids , according to a report released in August by the Centers for Disease Control and Prevention, CDC for short in English, the main national public health institute in the United States.
In fact, more Americans are currently dying from an overdose than from firearms or car accidents.
The CDC estimates that more than 700,000 Americans have died of opioid overdoses since 1999 , including famous figures such as singer Prince.
The death of the pop star in 2016 was caused by an accidental overdose of a synthetic opioid, fentanyl, a substance 50 times more potent than heroin.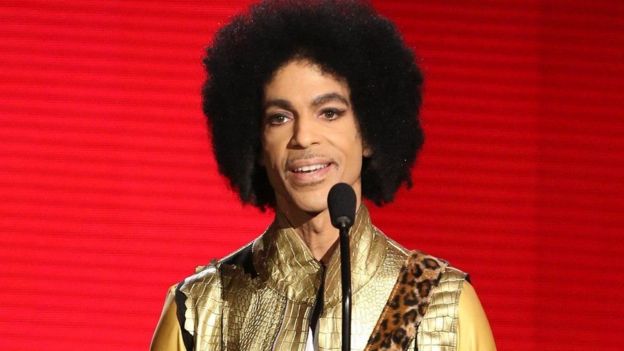 On average, about 200 Americans died each day of last year due to an overdose.
According to the Drug Enforcement Administration (DEA), no deaths from cannabis overdose in the United States have been reported.
Dolores
The number of deaths from opioid overdoses in Illinois in 2017 was 1,947, the seventh nationwide.
But Illinois is not the only state seeking a solution related to marijuana to combat the opioid crisis.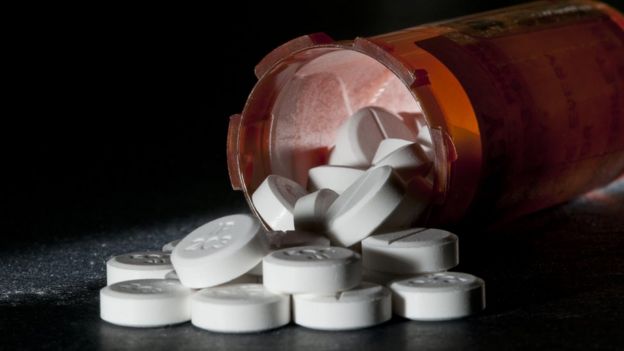 New York, Georgia and Pennsylvania adopted similar programs, hoping that cannabis will help alleviate their public health crises.
So far, these initiatives are limited and doctors are only allowed to prescribe marijuana for chronic pain.
These rules seem restrictive compared to the wide access to opioids in the United States: the last official report of 2017 indicates an average of 58.5 opioid prescriptions per 100 inhabitants .
Although different laws and medical associations managed to reduce that figure (in 2012 the average was 81.3 prescriptions per 100 people) the average is still more than double that of 1999, according to the CDC.
And there has also been a dangerous side effect: addicts who do not have access to prescription drugs buy cheap and illegal versions of opioids or heroin.
The number of deaths from heroin increased fivefold between 2010 and 2016 in the United States, according to the CDC.
Medical marijuana
Some experts believe that some patients with chronic pain can benefit from the analgesic properties of cannabis.
In the United States, this substance is already used to treat pain, nausea, muscle spasms and epilepsy.
Cannabis
Where is marijuana legal in the United States?
At least 30 states and the District of Columbia legalized the use of medical marijuana. And nine other states allow their use for recreational purposes, although federal law continues to criminalize the use of marijuana.
Some research indicates that the states that allow the use of marijuana have registered a decrease in prescriptions and deaths due to opioids , in comparison with other states with prohibitive norms.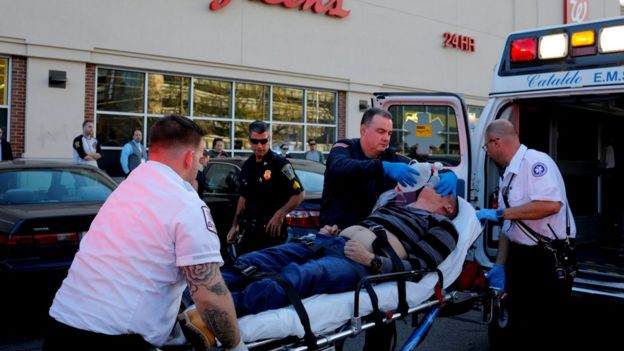 A 2014 University of Pennsylvania study found that 13 states with cannabis-friendly laws registered a reduction in their opioid mortality rates between 1999 and 2010, compared to other states without that regulation.
Recreational use
The study is part of a growing body of research that links access to medical marijuana with a decrease in opioid prescriptions.
| Deaths from opioid overdoses in US states (2016, Source: CDC) |   |   |
| --- | --- | --- |
| State | Deaths | Percentage of deaths due to overdose |
| 1. Ohio | 3.613 | 83% |
| 2. New York | 3.009 | 83% |
| 3. Florida | 2,798 | 59% |
| 4. Pennsylvania | 2.235 | 48% |
| 5. California | 2.012 | 43% |
| 6. Massachusetts | 1,990 | 89% |
| 7. Illinois | 1.947 | 81% |
| 8. Maryland | 1,821 | 89% |
| 9. Michigan | 1,762 | 75% |
| 10. North Carolina | 1,506 | 77% |
However, in April of this year researchers from the University of Kentucky pointed to another important finding: the use of recreational cannabis is also accompanied by a decrease in opioid prescriptions.
"We found that the implementation of laws favorable to the use of medical marijuana is associated with a fall of 6% in the prescription of opioids in Medicaid (a state and federal program that subsidizes medical costs to low-income people)," he told the BBC. Hefei Wen, professor at the School of Public Health at the University of Kentucky.
"The application of laws favorable to the recreational use of marijuana, which occurred in all cases in states that already allowed medical cannabis, was associated with an additional 6% decrease in opioid prescriptions," he said.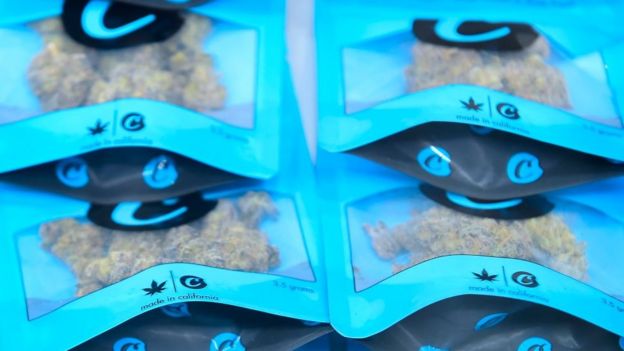 Wen and his colleague Jason Hockenberry studied four states that implemented cannabis-friendly rules between 2011 and 2016 (Colorado, Washington, Alaska, and Oregon).
"It's worth noting that our study only indicates a correlation, not a causality ," Wen added.
The study, however, attracted the attention of the media because 11 states considered voting on new rules on cannabis use in the November elections.
"The opioid crisis is a complex problem and we do not believe that any single measure is a magical solution ," said Sheila Vakharia, one of the directors of the Drug Policy Alliance or DPA, an NGO that leads the effort to reform federal regulations on drug abuse. use of cannabis.
"But there is robust evidence that cannabis is an effective treatment for chronic pain in adults, and some studies indicate that legal access to marijuana can help combat the problems created by opioids," Vakharia added.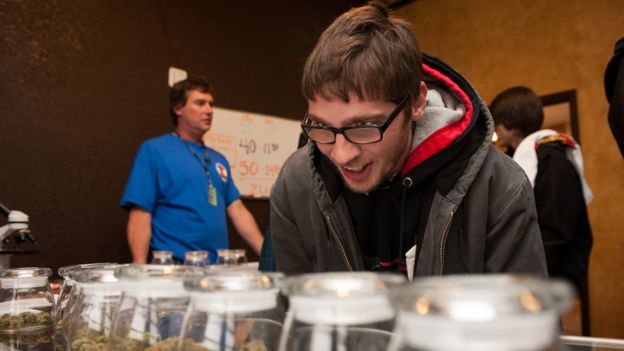 The DPA notes that, according to some studies, marijuana inhalations can potentiate the analgesic effects of opioids, allowing control of pain with lower doses .
Another observed effect was a reduction in anxiety and withdrawal symptoms related to opioid use.
These studies have led some politicians such as Senator Elizabeth Warren, an important figure in the Democratic Party, to openly support the use of medicinal cannabis to combat chronic pain.
The state that represents Warren, Massachusetts, is among the top 10 in deaths from opioids in the country, but experienced an 8% reduction in those deaths compared to the previous year.
Massachusetts legalized the medicinal use of cannabis in 2016 and recreational use in 2016.
Anticannabis
However, the use of marijuana is still illegal at the federal level .
The current regulations, dating from 1970, establish that marijuana "has no accepted medicinal use" and points out that this substance has "a high potential for abuse and physical or psychological dependence".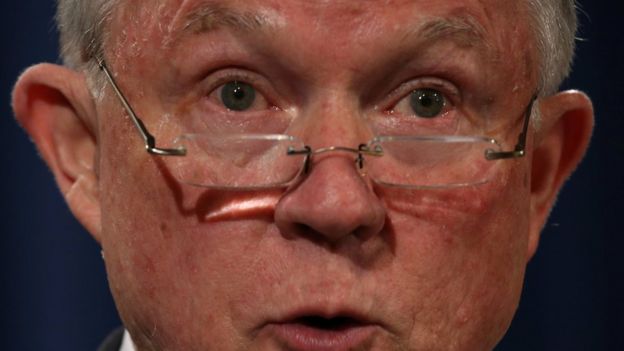 In recent months, Attorney General Jeff Sessions has threatened to enforce federal laws in the states that legalized marijuana. Sessions said in April that marijuana "contributed to the opioid crisis."
Some academics who do not necessarily share the opinion of Sessions also oppose the use of marijuana to solve the problem of opioids.
In an editorial published in the magazine "Addiction" this year, a multidisciplinary group of experts in Europe and the United States described the increase in access to cannabis as "premature."
"Frozen"
The editorial's argument is that the correlation between the use of cannabis and the reduction of deaths from opioid overdoses needs to be investigated in greater depth and should not replace other measures such as access to specialized treatment centers.
"There is a positive correlation between ice cream sales and drowning deaths, but that does not mean that eating ice cream then causes drowning." What happens is that ice cream sales increase in the hot months, when people go to the beach or the swimming pools, "said the editorial.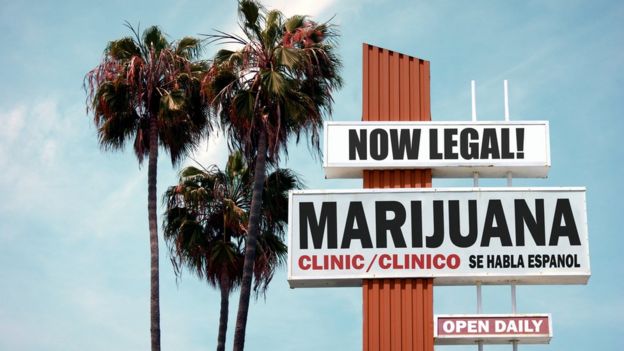 Deborah Hasin, a professor of epidemiology at Columbia University and one of the authors of the editorial, told the BBC that more studies are needed to understand how the use of cannabis can influence the consumption of opioids.
"Marijuana could play a role in reducing the opioid crisis if individuals with chronic pain started using cannabis and simultaneously reducing or stopping the use of opioids ." Some clients of dispensaries where medical marijuana can be purchased say they have effectively reduced the consumption of opioids, but other people continue to use both, "said Hasin.
"Although some media, doctors and authorities are enthusiastic about the idea that marijuana can reduce the number of prescriptions or overdoses of opioids, studies that currently exist do not allow us to identify the causes of changes in individual behavior," he added. Hasin.
"There is also concern that an increase in cannabis use may lead to an increase in problems related to marijuana, without alleviating the opioid crisis, so there is still no clear answer to this problem," he warned.