Travel in just a few hours from Beijing to New York, a journey that currently requires more than half a day of flight, is one of the promises behind the design of a new concept of hypersonic aircraft presented by Chinese researchers.
The technology of this type of flight, in fact, is nothing new, but usually its application has been focused on the field of defense, where there is more money for research and less pressure to adjust to a budget.
But will it be possible to make profitable flights of passengers capable of crossing the Pacific in two hours, at five times the speed of sound?
Fast and faster
When it comes to comparing how fast the planes fly, the measurement used is the speed of sound, known as Mach 1, at around 1,235 kilometers per hour.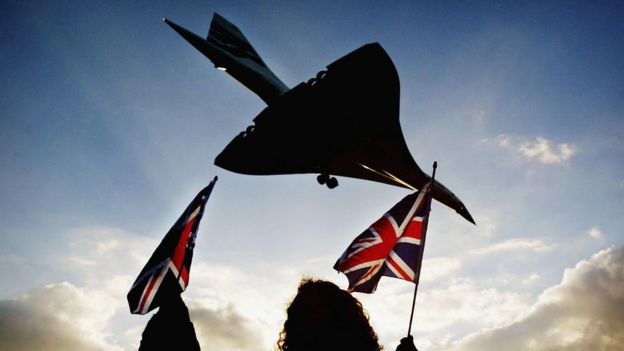 They are separated into three categories:
Subsonic: Anyone who is below the speed of sound, such as current commercial flights.

Supersonic: faster than Mach 1 and up to Mach 5 (five times the speed of sound). This was the speed of the Concorde, which flew between Europe and the United States from 1976 until its withdrawal in 2003.

Hypersonic: any speed higher than Mach 5. Currently there are only small experimental vehicles that can go at this speed.
In terms of design, hypersonic flights need something that minimizes air resistance to movement , because the faster the aircraft is more problematic, the brake results.
"That phenomenon doubles the speed approximately: if you double the speed, the resistance quadruples," explains Nicholas Hutchins, professor at the University of Melbourne.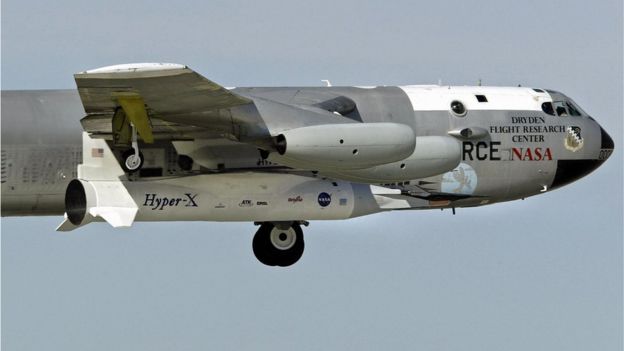 The novelty of the design proposed and tested in China is the existence of a second layer of wings, united above the normal wings, with the aim of reducing the resistance in a manner slightly similar to what happens in the biplanes.
For the moment, the developers have only tested a model created on a very small scale inside a wind tunnel.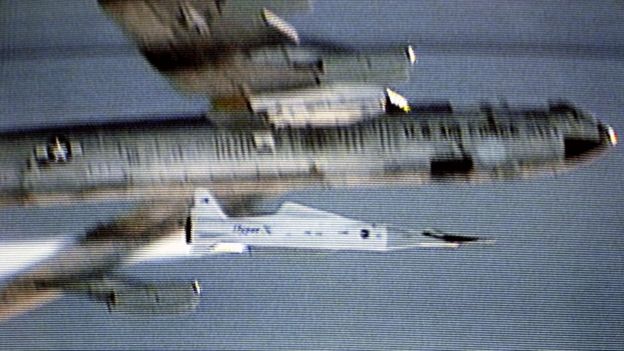 Therefore, the project is still far from literally taking off.
Reach Mach 5
But if the design manages to reduce air resistance, there are still other difficulties ahead.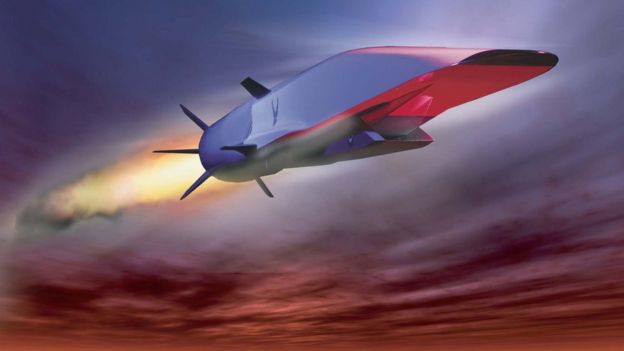 One of them is the heat resistance. Then, there is also the considerable problem of the sonic explosion: if an airplane breaks the sound barrier, it generates shock waves that cause a noise so strong that it can break the glass .
But when it comes to achieving hypersonic aircraft, the most complicated thing is the engine.
Once a vehicle has reached Mach 5 it can be driven by a supersonic combustion engine, whose function basically consists in sucking the air and using it to burn its fuel.
The problem is that this type of ingenuity only works from Mach 5, so it is necessary to have another engine capable of driving the plane at that speed first.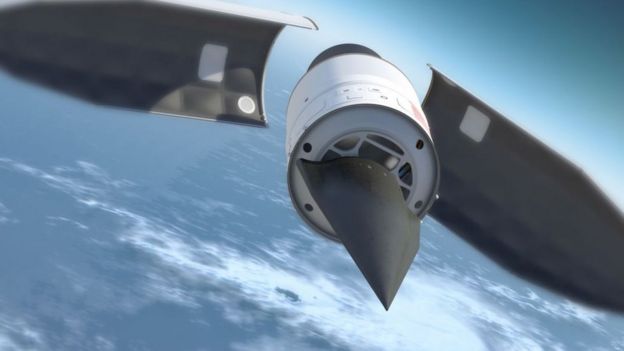 That function could be done by an extremely powerful traditional aircraft engine, but according to the experts, it will be necessary to use some combination of both.
" During the last two years there has been a program in China designed to design that engine, " explains Michael Smart, a professor at the University of Queensland, where he is a professor of hypersonic propulsion.
"That would be a real breakthrough," he adds.
Commercial flights
Beyond the technical achievements and possible transcendental moments that occur along the way, there is the question of whether there will ever be a commercial market for hypersonic flights.
By taking a quick look at the Concorde experience, many doubts can arise. When it first took off in 1969, the Anglo-French supersonic aircraft was celebrated as the future of passenger air transport, but few were built and it was finally withdrawn from circulation in 2003 without the emergence of a possible successor.
There is a reason for this: flights were too expensive for most travelers. Also, remember the sonic explosion? That meant that the Concorde was only allowed to go faster than the speed of sound when flying over the ocean .
This element forced to restrict the routes to the transatlantic flights and, therefore, damaged its commercial viability.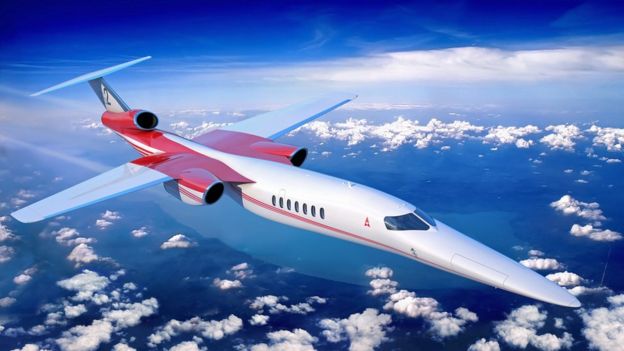 Therefore, despite the fact that in recent years there has been renewed interest in supersonic aircraft, they are still in a phase of development.
The obstacles would be greater with hypersonic flights. They would be even more expensive and would also generate sonic explosions .
An investigation published in February in the journal Physics, Mechanics & Astronomy unabashedly assumes that in the future hypersonic flights will be "more comfortable and efficient" than using a conventional aircraft.
But it will be "at least 15 to 20 years" before any of those projects are commercially viable, says Ellis Taylor of Flight Global, a specialist aviation and aerospace media.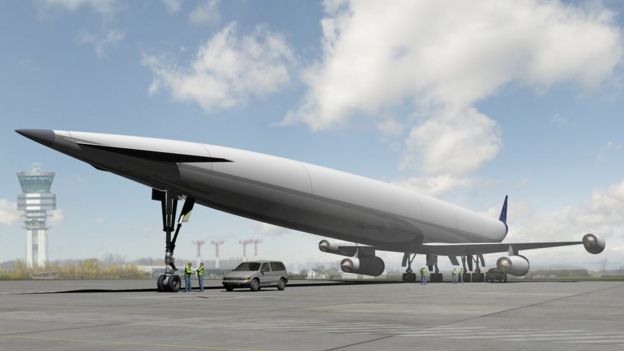 "It's hard to see that market at the moment, in fact, historically air fares have been going down instead of increasing and it would be difficult to get a large clientele for a hypersonic flight, it would be very focused on a niche and that, of course, affects the viability of the commercial service, "he says.
Military competence
According to information published by the Chinese press, the scientists behind the investigation also participate in Beijing's military projects related to hypersonic speed and it is the Ministry of Defense that is behind this.
Think, for example, of an aerial surveillance that could be deployed quickly and that would be difficult to intercept.
Or perhaps in hypersonic missiles that could make current defense systems useless.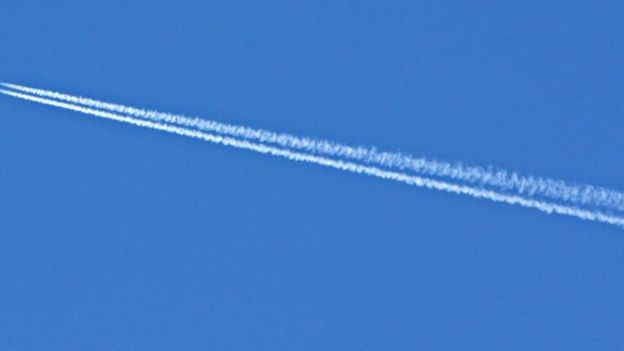 The great players in this field are the United States, China and, to some extent, Russia.
Given the zeal with which military research is usually protected, it is difficult to know who has the advantage in this race .
"Historically, the United States has always been ahead, but China is catching up quickly," says Smart.
Thus, plans for a hypersonic commercial aircraft, even if they are in their initial stages, are a clear indicator that leaves little doubt about China's ambition.