They are microbes that resist antibiotics and cause serious infections.
As "nightmare bacteria," the US Centers for Disease Control and Prevention (CDC) has named carbapenem-resistant Enterobacteriaceae or CKD.
These are microbes that have a unique ability to spread and share with other healthy bacteria their resistance to the most powerful antibiotics currently available.
Bacteria resistant to antibiotics, which cause infections that are very difficult to treat, have already become a common problem in medicine.
Lethal
According to the CDC, more than 2 million Americans contract antibiotic-resistant infections each year and 23,000 die from these infections.
But now, within the family of superbugs resistant to antibiotics has emerged a type of microbe that is particularly concerned to scientists: CKD or nightmare bacteria.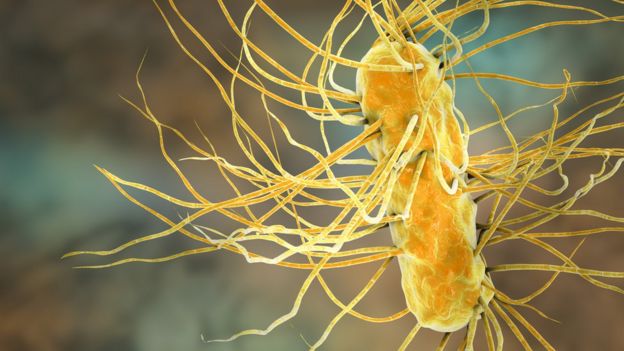 Copyright of the 

GETTY IMAGES 

image

Image caption 
The concern is that CKDs are not only resistant to carbapenems, which are the most potent antibiotics that are currently available, but also cause highly lethal infections.
According to the CDC, nightmare bacteria can kill up to 50% of infected patients.
In a report published Tuesday, the CDC said they discovered more than 200 antibiotic-resistant genes in samples of "nightmare bacteria" that they analyzed in 2017.
"I was surprised by the numbers we found, they were more than we expected, " said Dr. Anne Schuchat, the agency's deputy director.
"And it's not a problem of one or two states," he added.
He explained that these "rare" genes were discovered in bacterial isolates in 27 states in the country in samples of infections that included pneumonia, blood and urinary tract infections.
The researchers analyzed 5,776 isolates of antibiotic-resistant germs in establishments such as hospitals and nursing homes and found that one in four of these microbes had a gene that allowed them to spread their resistance to other healthy bacteria.
They also discovered that 221 of the isolates contained an "especially rare resistance gene" .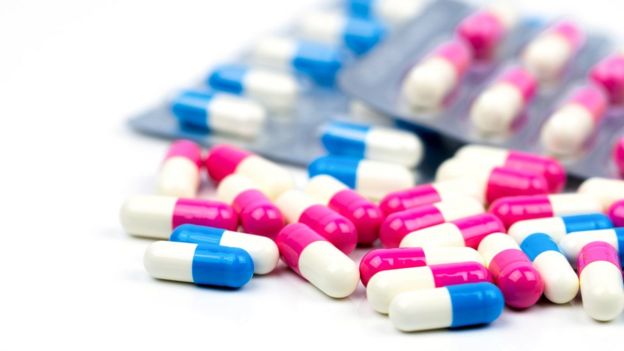 Copyright of the 

GETTY IMAGES 

image

Image caption 
During a follow-up analysis they found that almost one in 10 of the patient's contacts also tested positive.
"This means that the unusual resistance had spread to other patients and could continue to spread if it had not been detected," Schuchat explained.
Doctors say the spread of CKD and other antibiotic-resistant germs is like an uncontrolled fire, which is difficult to contain once it begins to spread.
As Anne Schuchat said, they are now working on methods to eradicate the new types of resistances before they appear, "extinguishing the spark" before it grows and spreads, the official said.
"We are working to get ahead of (the germs) before they become common," explained the CDC's deputy director.
"We have data that shows that an aggressive approach works to stop the spread," he added.
"Aggressive" containment
The approach is based on the work of the Antibiotics Resistance Laboratory Network of the CDC, which was formed in 2016 to help detect the problem in health, food and community care environments.
In these laboratories, established throughout the country, patient samples are analyzed and cases of high resistance are detected and tracked.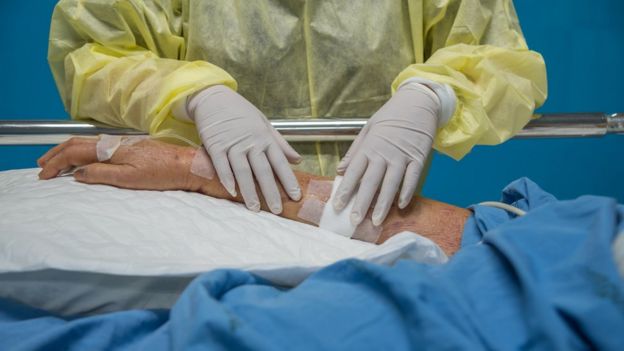 Copyright of the 

GETTY IMAGES 

image

Image caption 
Also called "silent" infections, in which a contagious patient does not show symptoms.
To stop the spread of CKD, scientists are using what they call the "aggressive containment" strategy .
This involves the rapid identification of the resistant bacteria in an enclosure, analysis of the enclosure to locate gaps in the control of the infection, to submit other patients to tests to see if they have silent infections, to coordinate a response with other enclosures in the area and the possible transfer of patients to other facilities.
The containment strategy, says Schuchat, "can help stop the spread of unusual types of antibiotic resistance that is not yet widely spread."
But he indicated that there is still a need to "do more, faster and sooner" to prevent the threat of bacteria increasingly resistant to drugs from increasing.