It is an assistance that, in recent years, has appeared for users who can not stay away from their devices , even if they wanted to.
Thus, there are therapists that offer advice, mindfulness trainers that organize retreats to detoxify and start – ups that promote corporate welfare, all competing to help you spend the day, without being in a constant compulsive navigation.
Help be responsible
"We give lessons to people to learn to drive and swim, but when it comes to smartphones, everyone simply receives one and starts using it," says Pamela Rutledge, director of the Center for Research in Media Psychology, a non-profit organization, in Newport Beach, USA
" Skills are needed to navigate any social space, " he stresses.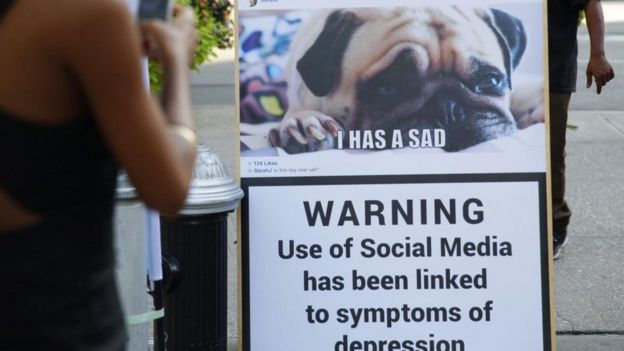 Based in Houston, USA, therapist Nathan Driskell says that in recent years the number of people who ask for help to treat the so-called addiction to social networks has increased by 20% and now make up 20% of their patients
Interestingly, Driskell adds that, meanwhile, the number of clients seeking treatment for their addiction to computer games has decreased slightly.
Not recognized, but treatable
It must be said that addiction to social networks is not officially recognized as a disorder by medical classification texts such as the Diagnostic and Statistical Manual of Mental Disorders of the American Psychiatric Association (DSM, by its acronym in English), a kind of "bible" on the subject.
Whether or not it should be considered as such is a controversial issue.
However, some therapists, including Driskell, treat patients with the same methods they would use to help people with other addictions. 
(The addiction to social networks) is worse than the abuse of alcohol and drugs because it is something much more attractive and does not carry any stigma "
And Driskell points out that, in a way, the psychological impact caused by Facebook, Snapchat and other digital platforms may be harder to deal with than other recognized addictions.
"It is worse than the abuse of alcohol and drugs because it is something much more attractive and does not carry any stigma," he says.
Driskell charges $ 150 per hour and works with his patients weekly, for at least six months.
Fight fire with fire
Based in New York, the Talkspace start – up offers online counseling with about 1,000 therapists available.
One of its directives, Linda Sacco, points out that in 2016 they started offering services specifically dedicated to the use of social media, launching a 12-week program to help find an outlet for online addictions, as part of a more comprehensive treatment.
Participating therapists work with patients to create awareness of their senses and the world around them, and track their progress, adds Sacco, who refuses to disclose the number of users currently on the program.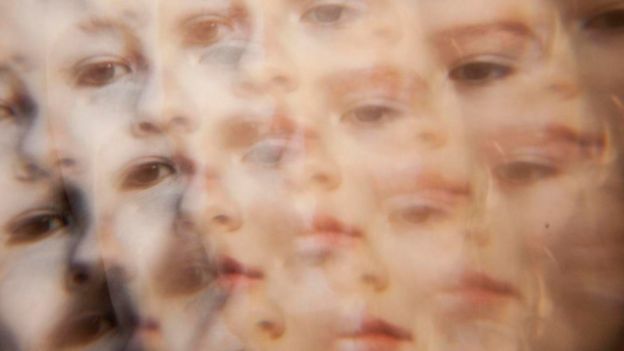 The company offers therapies ranging from those based on text messages that cost from US $ 138 per month to the one made live for US $ 396 .
While customers use their smartphones for therapy sessions , they are taught how to use the device in a more responsible way.
The majority decides to resort to therapy after several attempts in vain to control their impulses on their own, emphasizes Sacco.
"Already when they think they need treatment they have tried, without success, to limit the time they spend in front of the screen and they are feeling even worse," he adds.
"Those who come, really recognize that it is taking over their lives."
Duty to help
Others point out that bad habits of social networks can be treated as a problem of the workplace .
In 2014, Oriana Fielding founded the Digital Detox Company in London, United Kingdom, after studying a book on how to disconnect.
Fielding now works with several companies to help their employees navigate their social networks, instead of letting them manage that time on their own.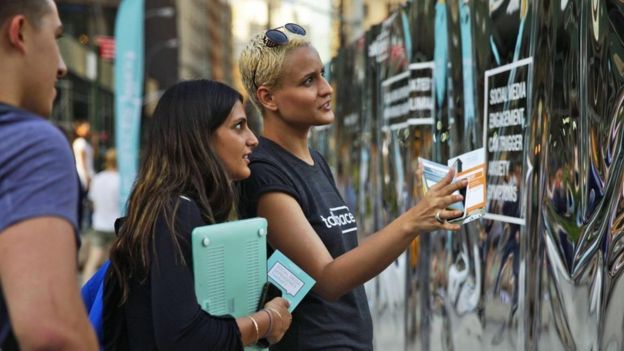 The programs start with a personal workshop and then employees receive customized online modules , which include interruptions to engage in social networks.
"We are rethinking our relationship with technology," says Fielding who charges, on average, US $ 748. In your case, the executives of a certain firm can enroll in additional workshops that focus on increasing productivity.
Do it well
Experts warn that it is not good to rely too much on mindfulness techniques or digital detox retreats without additional follow-up.
For Driskell, detoxing a weekend or a full week, usually in natural environments to help users get away from their devices, can be a good first step.
However, as with other addictions, clients should follow up with visits to the therapist -from six months to a year-to fully understand how to manage their own behavior, without being in a detoxification program.
"It's good to detoxify (for a season), the problem is that then you go back to the same life you had before, " which can hinder progress, says Driskell.
Autotherapy
Some companies are looking to attract users of social networks that are not yet ready to undergo individual therapy, but that, in any case, seek to disconnect.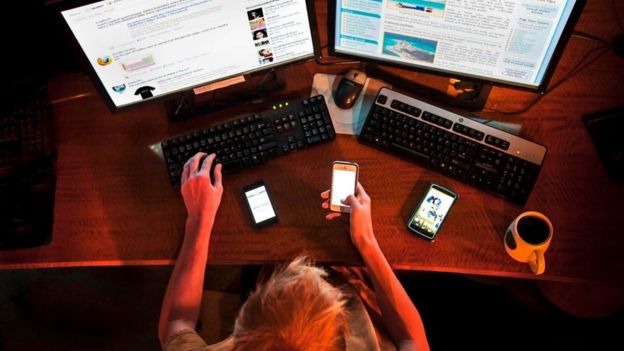 In Berlin, Germany, the Offtime company describes itself as the first "post-technological start-up" dedicated to " concentration and digital rebalancing ".
Offtime works with users to control their use of social networks through applications , while offering face-to-face detoxification workshops.
The psychologist Alexander Steinhart, co-founder of the company in 2014, points out that this is help for those who are aware of the excessive time they spend on these media, but want to face the situation alone.
Instead of waiting for someone to have a problem, it is important that users seek a healthy routine, after learning the best practices.
Rutledge says that good technological habits need to be established as soon as a new technology emerges .
"People tend to call it an addiction directly," he says, "instead of seeing it as a lack of balance."