Could laughter be a way to build a stronger and more creative team culture at work?
Maybe many of us feel that laughing in the office could send a signal that we are not busy enough.
Discussions that could previously have been done in person, on a colleague's desk, are increasingly done by email or instant messaging programs.
In that context, the chatter of the office may seem unnecessary.
But, what if laughing together is something that improves collaboration in a team and stimulates innovation ?
Funny science
But first, what is laughter?
In the last two decades, probably the greatest work on this is that of the American neuroscientist Robert Provine, professor of Psychology at the University of Maryland, in Baltimore, in the northeastern United States.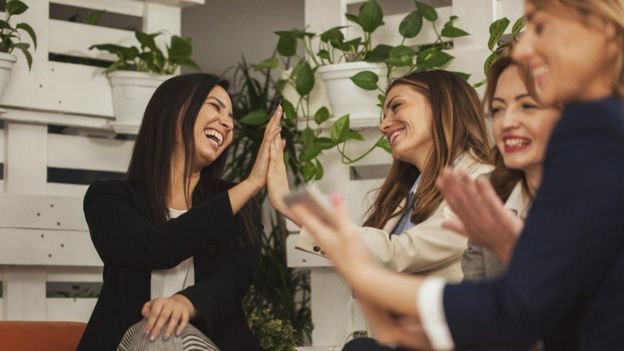 In his book Laughter: A Scientific Investigation (Laughter: a scientific investigation), he says that "laughter is the human social signal par excellence".
Provine discovered that we are 30 times more likely to laugh when we are with other people than when we are alone.
According to him, "we tend to overlook the fact that laughter evolved due to its effect on others, not to improve our mood or our health."
According to Provine's work, we usually laugh as a result of quite mundane office conversations, but they end up being moments of connection with colleagues .
Laughter is a subconscious signal that we are in a state of relaxation and security, says Professor Sophie Scott, University College London (UCL), United Kingdom.
For example, many mammals show reactions similar to laughter, but these can be stopped because of certain emotional states.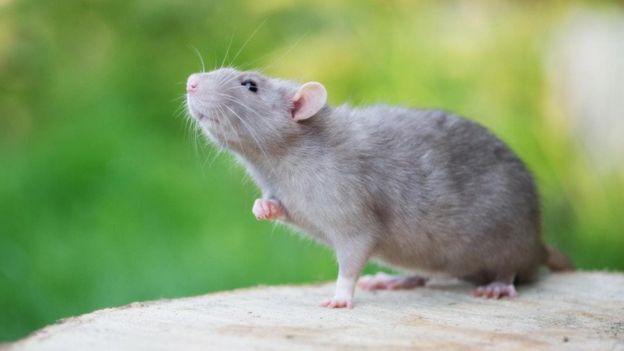 "Rats stop laughing if they feel anxious," says Scott. "Humans do the same thing – if people laugh, it's a sign that they're not in a state of anxiety, it's a sign that the group is functioning well."
In other words, if the members of a group laugh at the same time, it means that they have lowered their guard .
This is important because there is research that suggests that when our brains are relaxed, we more easily achieve the free association of ideas, which can lead to creativity.
Spark of inspiration
John Kounios, of Drexel University, in Pennsylvania, and Mark Beeman, of Northwestern University, in Illinois, did an experiment to see if laughter helped people solve complicated puzzles.
The researchers showed Robin Williams comedy routines to a group of people and then raised the riddles.
They were interested to see if laughter facilitated inspiration in the superior anterior temporal gyrus (part of the brain located above the right ear that is associated with the connection of distant ideas).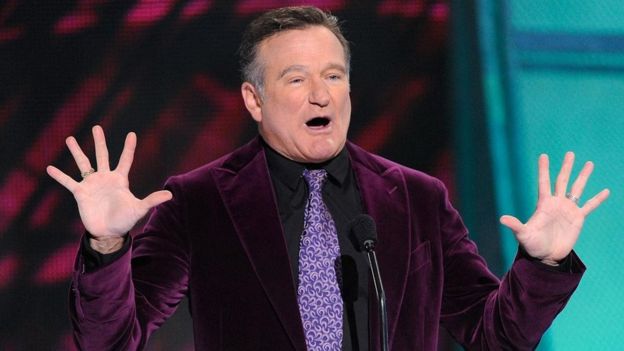 Copyright of the 

GETTY IMAGES 

image

Image caption 
It was shown that a brief laugh at a comedy routine increased the solution of riddles by 20%.
Beeman and Kounios say that this apparent lack of concentration with which it is linked to laughter seems to allow our minds to connect concepts in a way that rigid concentration does not achieve.
Maybe laughter only helps us eliminate stress from our workplaces.
Teresa Amabile, a professor at Harvard, USA, has spent 40 years trying to understand when we are most creative.
His observations agree that a positive work environment is more creative than a stressful one.
Stress is the enemy of inventiveness. In a well-known investigation, Amabile affirms that "when creativity is threatened with death, it usually ends up murdered".
"Predisposed to laughter"
Laughter makes us feel more united as a team and, as a consequence, our creative barriers collapse and we generate ideas.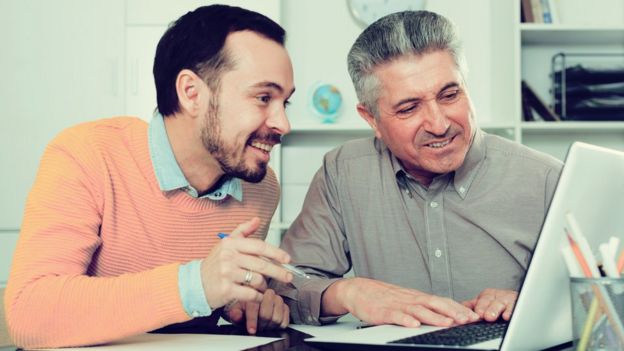 Copyright of the 

GETTY IMAGES 

image

Image caption 
To achieve this, Provine suggests that we try to adopt an "attitude of predisposition to laughter."
"You can voluntarily choose to lower your threshold of fun and laugh more, just stay prepared and ready to laugh," he recommends.
Alex Pentland, a professor at the Massachusetts Institute of Technology, USA, is clear that the modern office owes most of its productivity to older forms of interaction.
In a 2014 talk Google, he said "email has little to do with productivity or creativity " .
But "the conversation can depend on 30 and sometimes 40% of productivity in the work groups," he said.
The idea of ​​prioritizing chat and laughter in a team may seem superfluous and trivial to some.
But remember that science is on your side and, perhaps, the next time you laugh, inspiration appears.