Michael Acton Smith was one of the first technological stars of the United Kingdom when he created in 2007 the children's game Moshi Monsters that harvested more than 80 million users in 150 countries around the world. Then he went to California to start a new adventure.
His application of meditation and "mindfulness" (full attention) -which he called Calm (calm or tranquility in Spanish) – has just achieved what none of his other businesses had materialized: to achieve the status of "unicorn". In other words, a new round of financing has raised US $ 88 million from investors, placing the value of the startup at US $ 1 billion.
"Twenty-nine months ago we were nine of us in a one-bedroom apartment … now we've become the world's first mental health unicorn, " Acton Smith told me in a telephone conversation from San Francisco.
Calm, which was named "best application of the year" by Apple in 2017, began focusing on meditation, but has been extended to other issues related to well-being, such as curing insomnia. It is available in Spanish, English and German.
The most popular feature is what Acton Smith describes as "adult sleeping stories", read by actors such as Stephen Fry or Matthew McConaughey .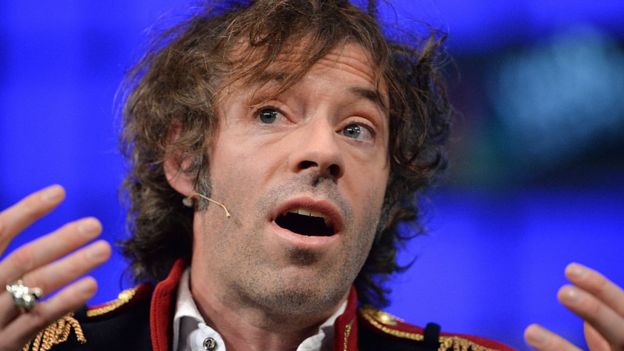 Copyright of the 

GETTY IMAGES 

image

Image caption 
The application, which has been downloaded more than 40 million times, is free, although around one million of those users pay about US $ 70 a year to obtain "premium" content. It expects to reach an income of US $ 150 million this year. It is a profitable business.
Mind's latest technology company before Calm was Acton Smith. Through it developed Moshi Monsters, an app turned out to be very popular among the children's audience. But it failed to adapt to the dynamics of mobile games.
"It grew and fell very quickly when the children changed (to other platforms)," he explains. But he also says that with Calm it will be different.
"This is not the fickle world of entertainment, Calm will continue to work in the future, in a year, in a decade, stress will not go away ."
Both he and his founding partner, Alex Tew – another Briton in Silicon Valley – say that their personal experiences with stress and insomnia helped them decide to start Calm.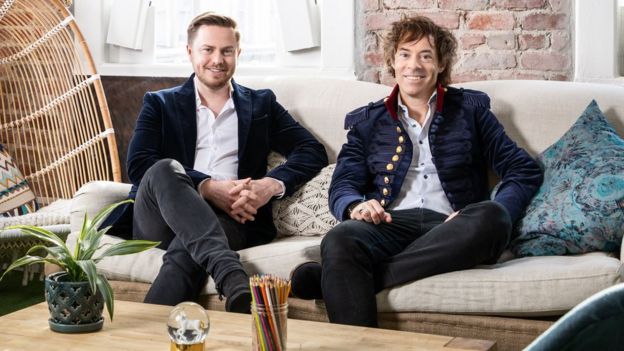 Copyright of the 

CALM 

image

Image caption 
A stressful world
"Moshi was an incredible experience"; says Acton Smith.
"I thought we were going to create the new Disney, and then everything changed, it was a stressful and difficult time."
"I spent many sleepless nights, I had headaches, and it was during that time that I was able to take perspective and really understand what meditation was ."
Tew says that he also experienced the problems that Calm tries to help people with: "anxiety, depression, insomnia, the whole 'pack'".
However, when I ask him about his professional relationship with mental health experts, he quickly replies that "we are not in the business of helping people deal with clinical mental health problems."
Calm has risen to the crest of the wave of interest in techniques to help us deal with a stressful world.
It could be a passing fad and there will be many questions about how effective meditation or sleeping stories are when it comes to treating disorders such as insomnia.
But Acton Smith says that everyone, from children who have to do exams to stressed executives or elderly people in nursing homes, uses their app.
Maybe he failed to create the "next Disney", but this tireless entrepreneur seems certain that he can now make Calm "the Nike for the mind".
Hopefully not spend many nights without sleep in search of that goal.