"Money can buy you a lot of freedom."
That's how clear Nuri Katz is. He knows well what he is talking about, as he is a facilitator of nationalities for millionaires.
Yes, getting a passport from another country can be very easy if you have the money that is worth it. And despite what may seem, it is not necessary to go to the black market or it is an illegal procedure.
The document is completely legal and is known as a golden passport .
While tens of thousands of people crowd the southern border of the United States and hundreds of thousands do so at the gates of Europe, others obtain the status of citizens thanks to their bank account .
Golden passports are officially called visas for investment .
The idea is simple: invest large amounts of money in a country in exchange for acquiring citizenship or residence.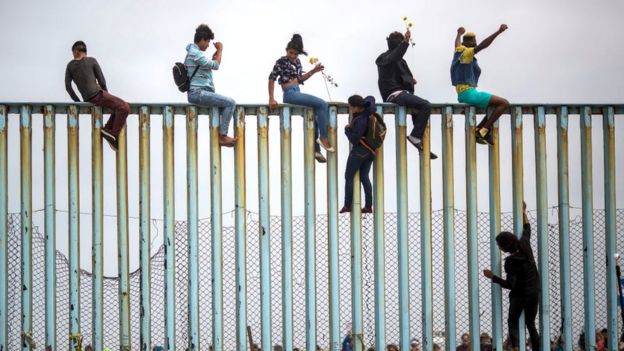 This in turn guarantees access to other territories without the need for a visa; although not all countries grant them, programs of this type exist in countries whose passport opens many doors, such as the United States, Canada and the United Kingdom.
A business on the rise
Golden passports have become a business that moves billions of dollars around the world every year.
"In the United Kingdom, for example, if you invest US $ 2.65 million, you acquire the residence permit and after a few years you can obtain a British passport," Nuri Katz explains to the BBC.
Countries such as Spain or Greece, for example, enabled this type of permits in times of crisis to attract foreign investment and release the real estate volume.
For its part, Henley & Partners, the agency that helped the government of Malta to launch a system of granting residence permits for large investors, said the program allowed the country to increase its revenue by US $ 465 million in just 12 months .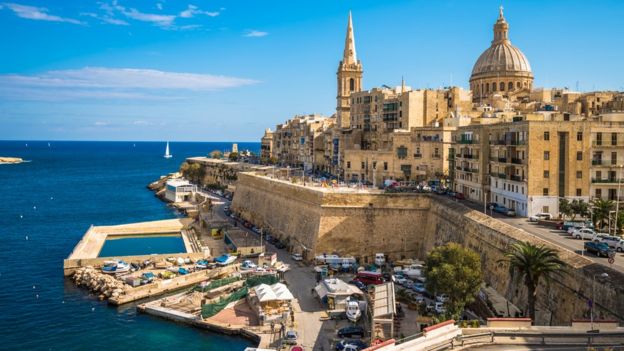 However, with immigration problems so latent today, some believe that obtaining citizenship based on your wealth is absolutely unfair .
"There are people who have lived and worked very hard in a country for decades and whose citizenship is in doubt, while others can get it for a couple of million dollars in a few years, without being asked questions," explains Tom Keatinge, expert in financial crime.
In addition, sometimes, the more money you invest, the faster you get the passport. In the United Kingdom, with US $ 2.6 million, you do it in five years, with US $ 6.3 million in three years and US $ 10 in just two years.
Door open to corruption?
Beyond the morality of this type of visa, many fear that they are also a gateway to money of fraudulent origin and a way to launder money.
"Regulation is not enough and they use it to their advantage who escape from the consequences of the criminal activity with which they have obtained illicit and corrupt money," says Rachel Davies, lawyer for the anti-corruption organization Transparency International UK .
There have been cases that justify Davies' suspicions.
One of them is Mukhatar Ablyasov , a citizen of Kazakhstan who worked as a director of one of the most important banks in his country.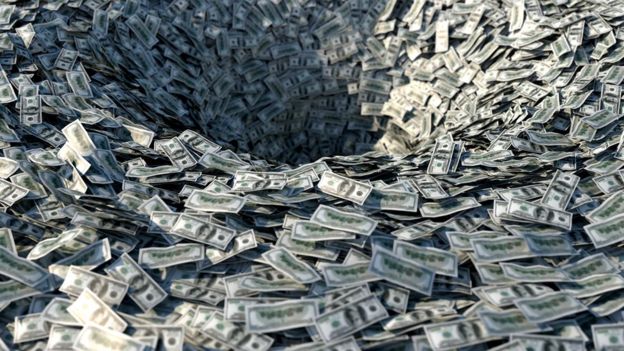 During the financial crisis, an audit found that there was a hole of between five and ten billion dollars in the coffers of the entity. Ablyasov fled the country.
He took refuge in London claiming political asylum . As a place of residence he chose a sumptuous house in one of the most exclusive neighborhoods of the British capital: Mayfair.
In addition to the theft of funds to the entity, it was also suspected that Ablyasov had used that money to give it to his son, Madiyar, who got a British passport after obtaining an investment visa.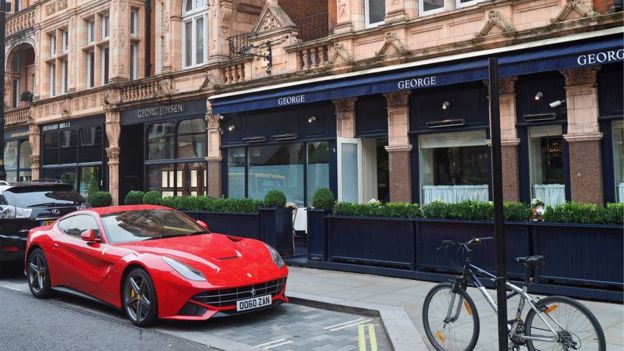 If so, the British government would have accepted money of illicit origin for the granting of a residence permit. But these were just suspicions.
After a tedious investigation initiated by a private agency that tracks assets around the world, a judicial process was initiated.
Ablyasov is the protagonist of an extensive litigation in the courts of the United Kingdom with sentences against him claiming more than US $ 6 billion.
When they told him they were going to put him in jail for contempt he fled . Now he lives in France.
He has always denied the accusations. His lawyers told the BBC that the complaint was made by a corrupt Central Asian regime.
They also claim that he had hidden the money from the BTA to keep him safe from the Kazakh government and that the money he gave to his son to obtain the visa was not unlawful.
More checks
Transparency International UK ensures that cases like these have occurred frequently since the UK approved the program in 2008.
"Through our investigations we were able to verify that during the first 7 years of application of the measure no real checks were made to avoid money laundering and that is very worrying," Davies states.
In that period, 3,000 people came to the United Kingdom bringing with them at least US $ 3,000 million. Half of the visa applicants for investment came from Russia and China , countries with a high rate of corruption.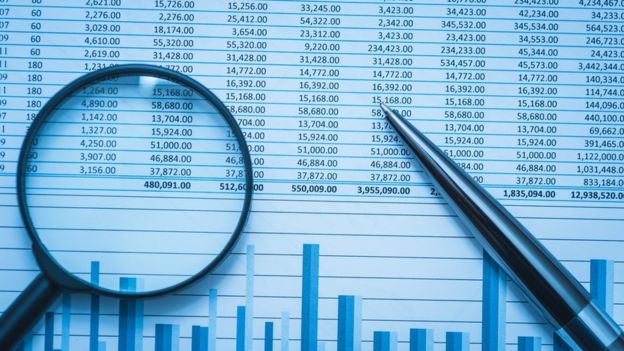 Now the rules are stricter , the required amount of investment has doubled (going from US $ 1.3 million to US $ 2.6) and the deposit must go through a British bank account, making the financial entities do the checks relevant to ensure the legal origin of money.
This has caused golden passport applications to fall by 84% , according to the British Ministry of the Interior.
The potential of a passport
Obtaining certain passports not only allows you to travel and live in certain countries without the need for a visa. It also facilitates business.
Ali Sadr is an Iranian citizen who obtained the citizenship of St. Kitts and Nevis, a small country of two Caribbean islands where the passport is obtained by paying a good amount of cash without even having to pretend to reside there.
Sadr established business with Venezuela and even managed to set up a bank in Malta: Pilatus.
After an investigation by the US Treasury Department, Sadr is now in jail awaiting trial. He faces 125 years in prison for crimes of evasion of economic sanctions against Iran , money laundering and bank fraud.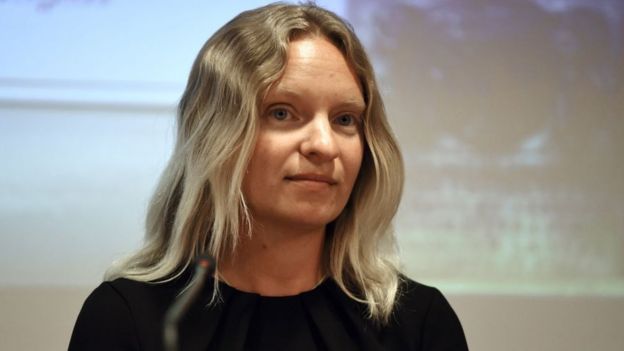 For Emanuele Ottolenghi, an expert in illicit business and evasion of sanctions, Sadr's Caribbean passport was key in the proliferation of his business.
"I do not think Ali Sadr would have been so successful building his empire were it not that he had a passport from St Kitts and Nevis," he told the BBC.
The loose concession of passports to hit a wallet has consequences at the global level .
Sadr's bank, Pilatus, managed to open a branch in the United Kingdom.
"This is an example where the program of granting residence permits or citizenship has served to commit crimes globally," says Tom Keatinge.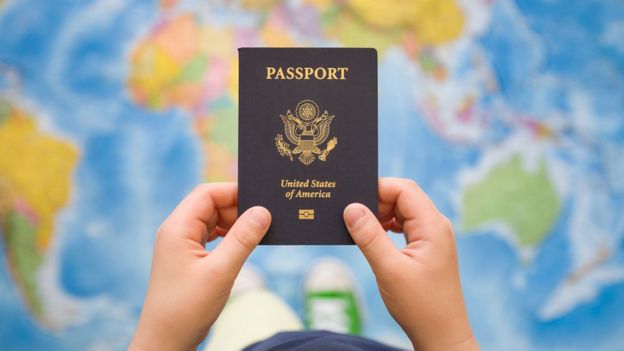 After scandals such as that of Sadr, Ablyasov and certain irregularities in the granting of visas, the European Parliament has launched an investigation and keeps under surveillance the programs for the granting of this type of visa throughout the European Union.
The United States has also reinforced surveillance.
For lawyers like Rachel Davies, golden passports do not deserve to even be valued as an option.
"This mechanism was installed in the United Kingdom, in theory, to open the door to brilliant minds and investors but there are few signs that this is happening […] Do we want to be known as the place where financial operations can be carried out? dubious origin? "