"It's the first banana harvest in the Netherlands, it had never been produced in this country on that scale."
The fruit that the scientist Gert Kema obtained in his laboratory is unique. And not only for being the first produced on Dutch soil.
Kema achieved his harvest without using land, in an attempt to combat one of the great enemies of banana plantations: the so-called "evil of Panama" , caused by a fungus that is transmitted on the ground.
The disease "is a threat to world banana production," he told BBC Mundo Kema, a professor of tropical plant pathology at Wageningen University in the Netherlands.
" So what we did was take banana soil . And the plants grew well with nutrient application".
Coconut and rock fibers
Kema cultivated 60 banana plants in greenhouses.
And instead of land, he used two types of substrates, coconut fiber (obtained from the coconut shell) and mineral or rock wool (fibers obtained from basalt rock).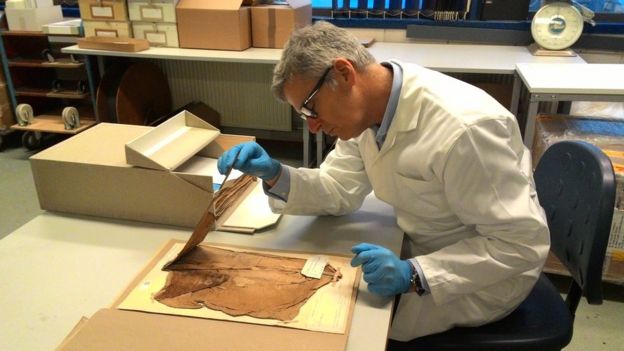 In this way, Kema avoided the presence of the fungus that causes Panama's disease.
"It is not about hydroponic bananas because the roots are not in a solution based on water," said the scientist.
" We add nutrients through irrigation by beads ".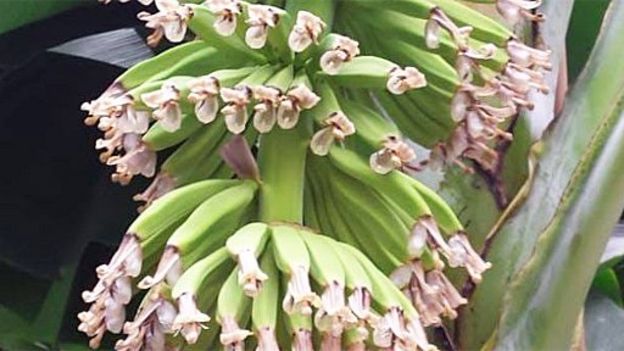 Growing bananas in an artificial environment allows controlling every aspect of the process and prevents loss of nutrients, according to Kema.
"It is an example of precision agriculture, which allows creating a greater separation between plants so they receive more light and mature faster."
Threat
Bananas are an essential food in the diet of about 400 million people in the world, according to the University of Wageningen.
And until now it has not been possible to contain the expansion of the disease of Panama or fusariosis of banana, which is affecting mainly countries in Asia and Africa.
The disease, which bears the name of Panama because it was detected there for the first time, annihilated the most exported banana in the 50s, the Gros Michel variety .
Panama disease is caused by the fungus Fusarium oxysporum . It is a very difficult pathogen to fight because it is born in the earth and spreads very easily with water and mud particles, especially thanks to dirty shoes, dirty clothes and tools. Evil can not be controlled with fungicides.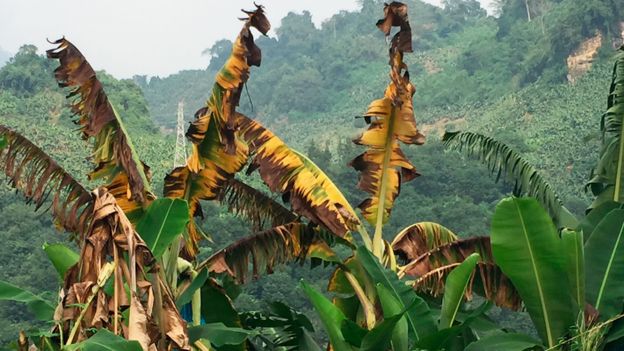 After the disappearance of the Gros Michel banana, the producers focused on another species called Cavendish , smaller and less tasty, but more resistant and also more suitable for exports because it is not so susceptible to shocks.
However, Cavendish bananas are not resistant to variants of the fungus called TR4 or tropical race 4.
Tests in the Philippines
Could Kema's method be applied on a larger scale, even in Latin America?
"Potentially yes, planting in substrates is already widely used in horticulture, for example in tomatoes and cucumbers," the vegetable pathologist told BBC Mundo.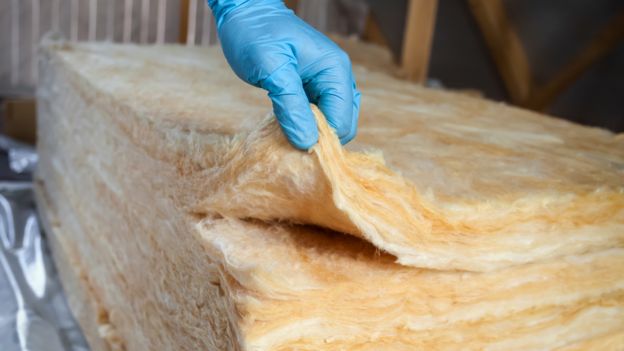 "I think this method has a lot of potential and will allow us to avoid losses due to diseases or pests."
"It could contribute to the management of Panama's disease and other soil-borne diseases that threaten world production."
Chiquita, the Swiss banana production and distribution company, expressed interest in Kema's work.
" We did a test in the Philippines in close collaboration with Chiquita ," Kema told BBC Mundo.
"We hope to carry out other tests, we have not yet decided where, and we would be very interested in testing in some region of the world affected by the fungus TR4."