December 28, 2011 was an extremely cold day in Pyongyang, the capital of North Korea.
It was snowing non-stop while a black Lincoln Continental moved slowly through the streets of the city. On the roof of the car, on a base of white chrysanthemums, was the coffin of the Supreme Leader, Kim Jong-il.
Huge crowds, dressed in black, bordered the streets of the city. They had to be restrained by soldiers as they cried uncontrollably, beating their chests and shouting: "Father! Father!"
Kim Jong-un, the son and successor of the deceased leader, was walking beside the car. At only 27 years old, he was overwhelmed and broke into tears several times during the ceremony.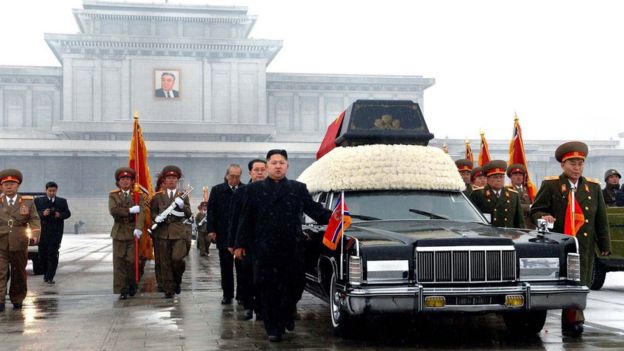 Behind him walked his uncle, Chang Song-thaek, considered the second most powerful man in North Korea. On the other side were the Chief of the Army Staff, Ro Yong-ho and the Minister of Defense, Kim Yong-chun.
They were the elders who would now exercise power in Pyongyang.
Or at least so many thought.
The preparation
In the 1950s, Kim Jong-un's grandfather, Kim Il-sung, created something unique in the communist world: the leadership inherited from a single man in North Korea.
For almost two decades, Kim prepared his eldest son, Kim Jong-il, to succeed him. Wherever he went, the crown prince was at his side.
In 1994, when the old man died, Kim Jong-il immediately took over the country. But when he died suddenly in 2011, his own son, Kim Jong-un, had just begun his apprenticeship to become the third Supreme Leader.
Many experts then predicted the collapse of the one-man regime. But soon it would be shown that they were wrong.
A few months after the death of Jong-il, the Chief of Staff, Ri Yong-ho, and the Minister of Defense, Kim Yong-chun, were dismissed. So far, Ri's whereabouts remain a mystery.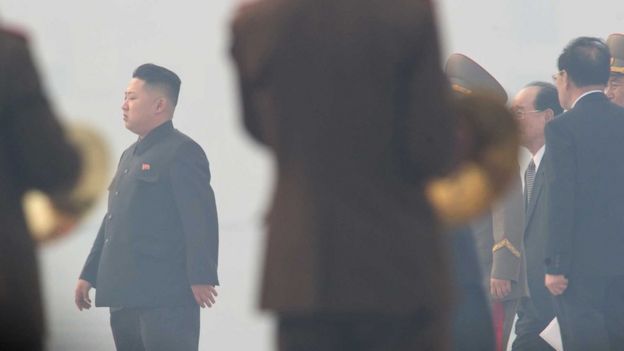 Then, in December 2013, Kim Jong-un made one of his most dramatic decisions. His own uncle, Chang-Song-thaek, was dragged from a party meeting, accused of treason and executed.
At that time there were unconfirmed reports that suggested that an anti-aircraft gun had been used for its execution.
Between 2012 and 2016, Kim carried out the largest purge that had been seen in North Korea since the era of his grandfather.
The Institute for National Security Strategy of South Korea reported the execution of 140 senior military officers and government officials.
Another 200 were removed from their positions or imprisoned.
Kim has removed all those who have stepped in his way, replacing them with a younger and loyalist cadre. The group is headed by his own sister, Kim Yo-jong, who in 2017 was appointed to the Politburo, at the age of 30.
Today nobody has any doubts about who holds power in Pyongyang. Kim Jong-un is the Supreme Leader.
The story of the little general
In 1992, in a summer house in Pyongyang, a very special birthday party was held for an 8 year old boy.
Among the gifts highlighted one. It was a general's uniform. It was not a toy. It was real. A miniature uniform, but totally authentic for a general of the Korean People's Army.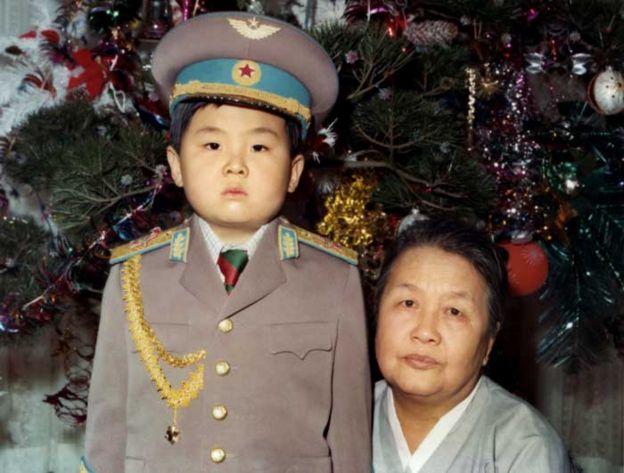 When the other, much older generals arrived at the party, they bowed to the 8-year-old boy. His name was Kim Jong-un.
The story of how this child became "General Kim" was told in the Washington Postin an interview with Kim's aunt in 2016.
Almost two decades before Ko Yong-suk and her husband had defected to the West. In 2016 they led a quiet and isolated life in a suburb of New York.
In the interview, Ko said that the birthday party convinced her that Kim Jong-un was being consecrated as the successor of his father, Kim Jong-il.
"It was impossible for him to grow up as a normal person when the people around him treated him like that," Ko said.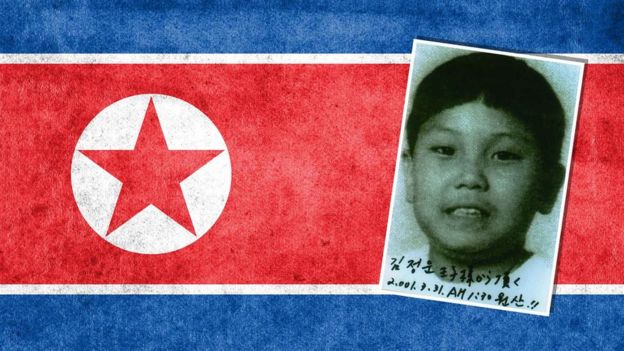 A few years later Ko was assigned to accompany Kim Jong-un to the private school in Switzerland where his father had decided to send him.
The woman described the then teenager Kim as moody and arrogant .
"He was not a troublemaker, but he was exalted by anything and was intolerant", says the aunt.
"When his mother tried to scold him for playing a lot and not studying enough, he did not answer but had other forms of protest, such as going on a hunger strike."
These little fragments are all that is known about the childhood and adolescence of Kim Jong-un.
They are not enough to give us an image of who he is and why his father chose him to succeed him and not his older brother Kim Jong-chol or his half brother Kim Jong-nam.
The princes
Someone who did manage to predict the rise to power of Kim Jong-un was a Japanese chef known by the alias of Kenji Fujimoto.
During the 1990s, Fujimoto used to prepare Japanese food for Kim Jong-il and claim that he was a "playmate" of the then-young Kim Jong-un.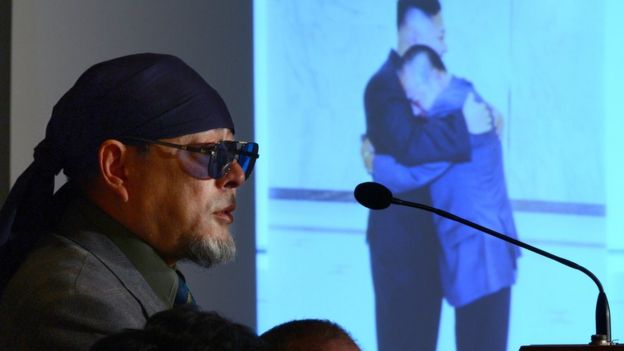 In 2001, after returning to Japan, he published his story in a book. In this, he described his first encounter with Kim Jong-un and his older brother Kim Jong-chol.
"The first time I met the two young princes, both wore military uniforms, they were waving to each of the staff members."
"But when my turn came, Prince Kim Jong-un looked at me coldly, it was as if he wanted to say, 'We hate Japanese people like you.' I will never forget his sharp gaze (Kim) was 7 years old."
In his second book, in 2003, Fujimoto wrote:
"Kim Jong-chol is considered the most likely successor, but I very much doubt it, Kim Jong-il used to say, 'Jong-chol is not good, it's like a girl.' Her favorite is her youngest son, the second prince. Jong-un looks a lot like his father, he even has the same complexion as his father, but his existence has not been revealed to the public, "Fujimoto said.
It was an extraordinary prediction. At that time Kim Jong-un had not been introduced to the North Korean people, let alone the outside world. He spent most of his childhood being an absolute secret.
The half brother
On February 12, 2017, a group of friends met at a restaurant in the Malaysian capital, Kuala Lumpur. They were celebrating the 25th birthday of an Indonesian woman, Siti Aisyah.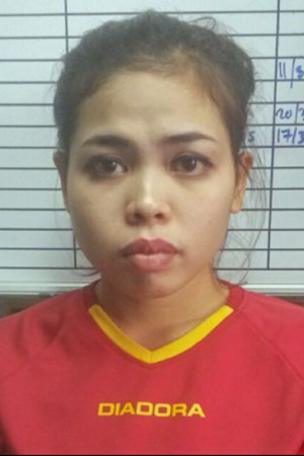 According to Aisyah's account, that night he told his friends that he had found a job on a TV reality show. Finally, he told them, he could leave the sleazy bathroom in Kuala Lumpur where he worked. Her friends congratulated her and toasted her.
The next morning, at the Kuala Lumpur airport, Aisyah sought out her victim, a stocky, bald man wearing a blue shirt and sports jacket. When he approached the check-in desk, she ran to him and threw a liquid in his face.
"What are you doing?" He shouted in his choppy English. "Excuse me," she told him and ran away.
According to Aisyah's version, everything was a joke for the TV show. The Malaysian authorities, however, accused her of murder.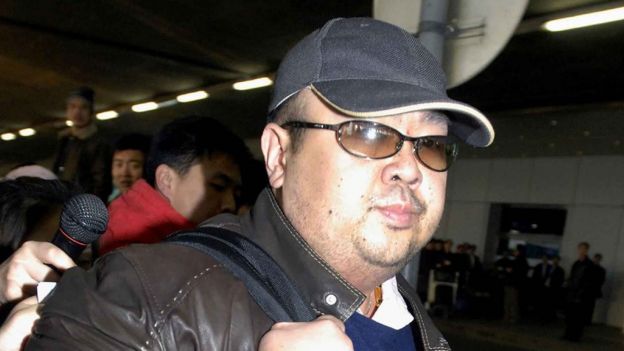 In a cafe a few meters away sat a group of alleged North Korean agents.
Apparently satisfied because their mission had been completed, the CCTV cameras show them walking to boarding halls and boarding a plane to Dubai.
Meanwhile, the robust man began to feel bad. His face denoted anxiety and he had difficulty breathing. A few minutes later he collapsed in an unconscious chair. The airport staff called an ambulance.
When he was transferred to the hospital his lungs were filled with fluid and he drowned.
The man's passport said he was a North Korean diplomat named Kim Chul. Actually, the deceased man was Kim Jong-nam, Kim Jong-un's half brother .
Kim Jong-nam had been poisoned with a powerful nerve agent, the VX. Only inhaling a portion the size of a grain of sand is enough to kill.
It was a shameless murder and – despite North Korea's refusal to participate – all the evidence seemed to point towards his younger half-brother in Pyongyang. But what was the reason?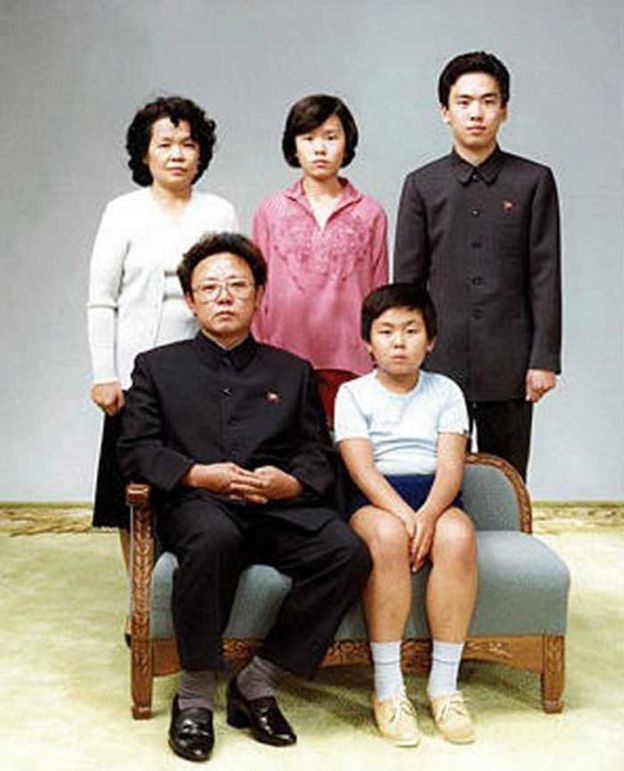 The father of both, Kim Jong-il, had a complicated love life . He had two official wives, and at least three lovers with whom he had five children.
Kim Jong-nam was the son of his first lover, Song Hye-rim. Kim Jong-un was the youngest son of his second mistress, Ko Yong-hui, an explorer born in Japan.
The old dictator kept his lovers and his children a secret. They lived in isolated country houses separated from each other. Although they shared a father, Kim Jong-nam and Kim Jong-un never met.
As an eldest son, Kim Jong-nam had always been considered Kim Jong-il's most likely successor. But in 2001 he was arrested when he tried to enter Japan with a false passport. I had planned to visit Disneyland in Tokyo.
Then, the crown prince of North Korea appeared in pictures escorted to an airplane and expelled from the country.
For his father it was a humiliation that he never forgave. Kim Jong-nam was removed from the succession and sent into exile in China. Or at least that tells the story.
The king
The next in the line of succession should have been Kim Jong-il's middle son, Kim Jong-chol. But apparently this was never seriously considered by his father. The chosen one was his youngest son, Kim Jong-un.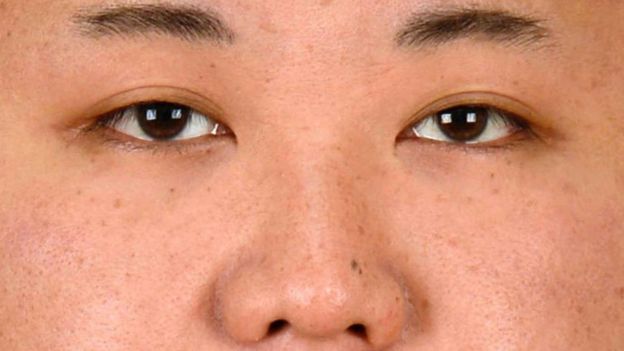 The journalist Bradley K Martin, wrote a biography of the Kim dynasty, a huge volume called "Under the Loving Care of the Fatherly Leader".
"(Kim Jong-un) was chosen by his father because he was the most petty and despicable of the children," he told the BBC.
In other words, it was the one with the greatest chance of surviving a brutal succession struggle and keeping the family business alive.
Certainly Kim Jong-un has already shown his cruelty.
Martin believes that Kim Jong-un had his brother killed.
"This fits with the death of (his uncle) Chang Song-thaek," he says. "Chang was accused of planning a coup We (Western media) ignore that fact." Then Kim Jong-un went after the brother. "We have reports that Chang went to China and said: 'Let's get rid of Kim Jong- a and to place Kim Jong-nam '".
"Kim thinks, 'my uncle and my older brother are conspiring against me and they are associating with the Chinese.' This makes some sense," he explains.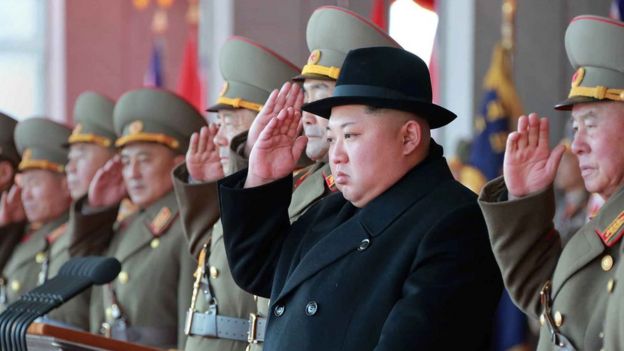 This is just a theory, but Martin's conclusion seems irrefutable.
" Today there are no more threats to his government, his internal challenges have been removed . "
Kim Jong-un now rules as supreme. And as Paik Hak-soon, director of the Center for North Korean Studies of the Sejong Institute in South Korea, said, Kim now "is king."
"Kim's identity is that of a king," he tells the BBC. "Their sense of self-esteem does not allow any criticism or opposition from others."
"Any person or country that challenges or opposes him, without fail retaliation."