To become a "YouTube superhero" and to conquer its hundreds of millions of its users, it is not necessary to have superpowers, but they lack two indispensable qualities: talent and dedication.
Lilly Singh is proof of that. The 28-year-old Canadian of Indian descent, who calls herself "Superwoman," is the best-paid woman on Google's video platform.
His figures are counted by millions: he already has more than 12 million followers (on YouTube, not counting those on social networks), last year he invoiced US $ 7.5 million and his videos have seen more than 1.500 million times.
His YouTube channel has guests of honor: they have collaborated in his videos from the actor Dwayne "La Roca" Johnson, to the former first lady of the United States Michelle Obama, or Bill Gates, the billionaire owner of Microsoft.
In her clips she covers feminine subjects without taboos, like menstruation or men, always with a lot of humor.
The rapper, dancer and comedian came to organize a world tour in 27 cities and even produced her own film and her own book.
" The money was always the result of what I do, and not the reason I started ," the young YouTube star told the BBC.
And so he wanted to demonstrate earlier this month, when he announced that he would donate a small part of his fortune, US $ 1,000, to his followers to celebrate that he had reached the thousand videoblogs.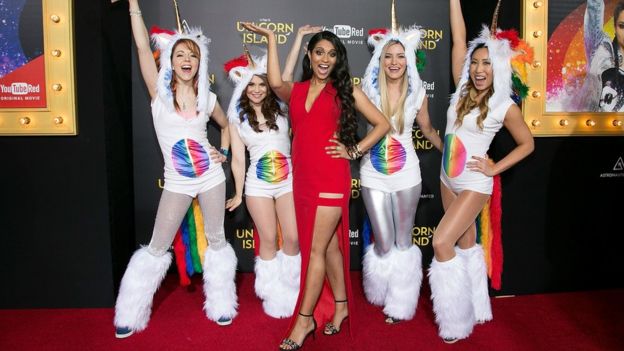 "He's the perfect idol, tell me one famous person who has done that for his fans," says Uma, an 18-year-old fan who received $ 100 from Singh, whom she met in person during her tour in Malaysia.
"The message I want to convey is that we women support each other," says the "Superwoman" on YouTube.
But Lilly was not always as successful, spontaneous and fun as she is now. Or at least, that's what she says.
In search of the "creative spark"
Her trajectory in the digital universe began in 2010. And, although in her videos it might seem quite the opposite, she was not always an outgoing girl.
"Seven years ago, before I started making YouTube videos, I felt very sad, I was going through a bad time," he told the BBC.
"It was my last year of university and I was convinced that I had to live a very linear life : studying, getting a job, getting married, having children … and I did not want to do any of those things."
"At that time, I did not find this 'creative spark' that I have … until I discovered YouTube, one day I tried it, and that creativity was born again inside me," he confesses.
It was then when he decided to abandon his studies in psychology to devote himself completely to social networks.
The famous "youtuber" says he does not remember an exact moment when he realized that his channel was being so successful: " People were saying to me 'Wow, you have a million subscribers!' And I said : ' B ueno, can be lucky, who knows! ' ".
Although he remembers that the first time he made a live video from India, he really realized the enormous repercussion that everything he said on the internet had.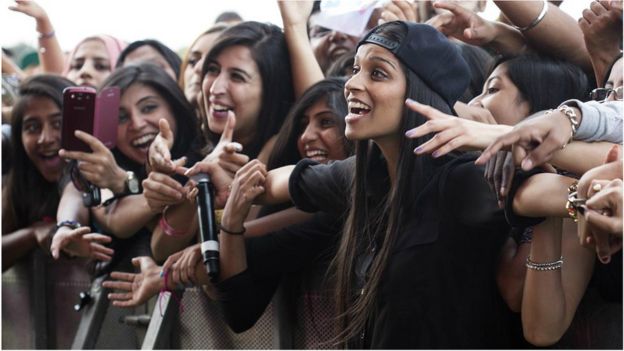 "Very busy"
Lilly Singh was one of the first Asian women to appear on YouTube.
By 2013, he had already built a strong fan base, consisting mainly of teenage girls from Southeast Asia living in the United States, Canada, the United Kingdom and Australia.
At first, he talked about his Punjabi heritage. Later, it began to include other more universal subjects.
"I love the moment of my career that I'm living now," he says.
What is the negative part?
"It's a very busy life and inevitably you have to make many long flights and spend many lonely hotel nights, that's the bad part of the job," he admits.
That's why he decided to move to California, United States.
"When I lived in Toronto, I was always the busiest of all my friends and there was nobody to do anything like what I was doing, but in Los Angeles I feel like I'm on a par with the people around me and I love that" .
With Hollywood on the horizon, online videos may no longer seem like a priority … but Lilly says it will always be their priority: " YouTube helped me get out of a dark phase of my life , that's why I'm really passionate "