Radon, a natural, odorless, colorless and tasteless radioactive gas, is the most important cause of lung cancer after smoking, according to the World Health Organization (WHO).
It is generated spontaneously because it is a descendant of the natural disintegration chain of uranium, present in all soils.
But if outdoors is not a problem, because it dissolves in the atmosphere, inside our homes, schools and offices, we can be exposed to high levels of concentration that can damage our health in the long term.
Decades ago that the scientific community and the authorities know its link with lung cancer, which was discovered in the 50s to study the effect that exposure to radon had on the health of miners.
But even today many countries do not have public information policies on radon levels or prevention policies that regulate the construction of new homes in the areas of greatest risk, to minimize the impact on health.
Between 3 and 14% of cases
The WHO estimates that radon causes between 3 and 14% of all lung cancers in any country.
But specifying more that general estimate is very difficult, according to José Miguel Rodríguez, director of the Geoambiental Foundation, a Spanish organization that launched the " Live without radon " campaign two years ago .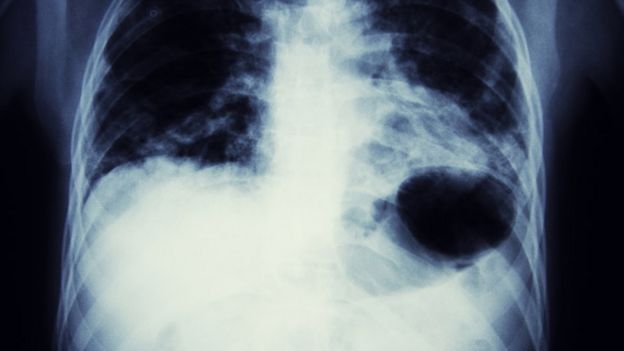 Rodríguez explained to BBC Mundo that there are very few epidemiological studies that directly link the number of lung cancer cases with areas of higher radon levels.
But the link is unequivocally proven.
According to WHO, when they breathe radioactive particles of radon are deposited in the cells of the surface of the respiratory tract, where they can damage their DNA and potentially cause lung cancer.
Different studies in Europe, the United States and China confirmed that even small concentrations of radon, such as those found in homes, carry health risks and " contribute significantly to the incidence of lung cancer worldwide ."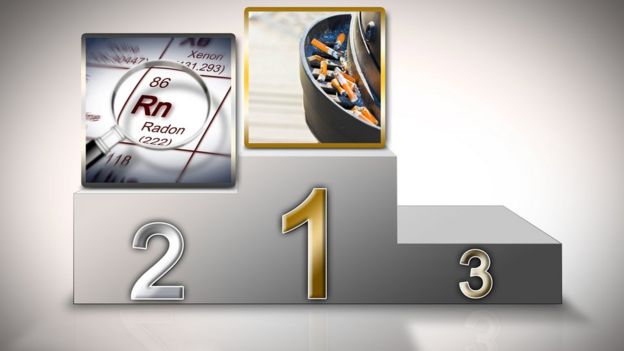 According to Rodríguez, the damages are manifested after a long-term exposure, of years, at very high levels.
On the other hand, the risk of lung cancer for a smoker is much greater when it occurs in a high radon area.
In fact, according to the WHO, smokers have a vulnerability to radon 25 times higher than non-smokers.
Where is there usually more Radon?
Radon levels essentially vary according to the geological characteristics of the subsoil.
Granite has the highest concentration of uranium.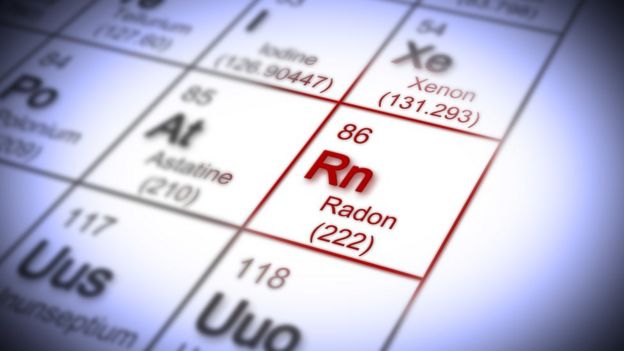 "As a general rule, we say that calcareous rocks have less radon content and more granite rocks ," said Rodríguez.
In addition, it tends to concentrate in the lower areas of the houses, because "radon weighs nine times more than air".
"That does not mean that gas can rise through the ventilation pipes of a building to a second or third floor in a high-risk area," says the specialist.
How can I know the radon level in my house?
The only way to know how much radon there is in our places of residence or work is by making a measurement.
Some countries publish orientative maps that show the different levels of radon by zones.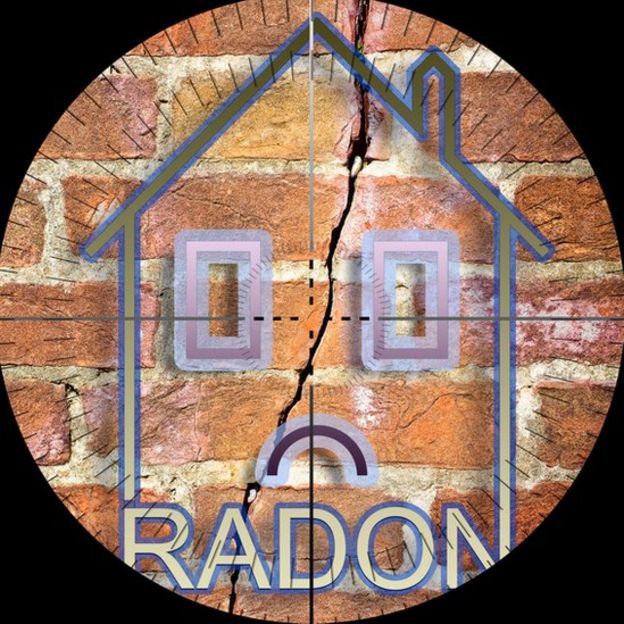 If these maps do not exist but you want to know how much radon there is where you live, Rodríguez recommends contacting the nearby universities, with the faculties of geology or medical physics, to know if there are studies.
On the other hand, there are radon measurement sets that people can buy to make in their homes, and that cost from about US $ 70.
The measurement should be done for a minimum of three months and ideally, Rodríguez recommends, in the winter, when the pressure drop and the more frequent rains offer better conditions for radon to enter homes.
The radon concentration is measured in becquerels per cubic meter, and as a reference of what is a normal level the WHO gives 100Bq / m3.
In contrast, the average outdoor concentration is 5 to 15 Bq / m3.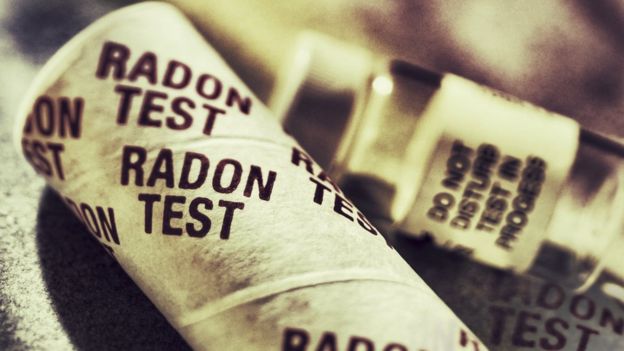 In interior spaces levels of 10 to 10,000 have been found , according to the organization.
"But there is no threshold below which the risk is zero," says Rodriguez, "because the risk is linear."
According to the WHO, the risk of lung cancer increases by 16% for each increase of 100Bq / m3 in the average concentration recorded in the long term.
Can it be remedied?
The ideal is to build new houses in risk areas with specific measures that according to Rodriguez are not "excessively expensive".
These measures, essentially, are systems of membranes that waterproof the contact between the subsoil and the construction and systems of pipes under the house that extract radon and prevent it from leaking inwards.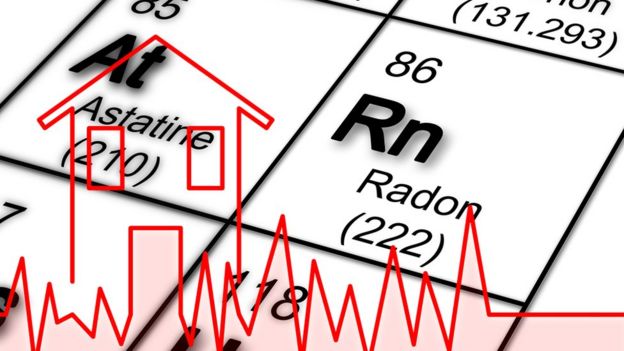 Once the house is already built and high levels of radon are detected, different remediation measures can be taken, which vary according to each house and may require interior or exterior works.
The best, recommends Rodríguez, is to consult each case with an expert.
If someone finds high concentrations of radon at home has time to take measures to try to remedy it, do not be alarmed.
Of course, Rodriguez says, "it is not fixed by ventilating the house 10 minutes a day".