Just a few days ago a secret that Apple had very well kept and that is key to start some of their phones and tablets was revealed on the internet.
The company confirmed that a critical part of the source code of its iOS operating system using iPhones and iPads was exposed on GitHub , a website where computer developers host projects.
However, now it is known that the document "owned by Apple Inc., confidential and patented" had been circulating on Reddit, a news aggregator, for at least four months. It was also shared through Twitter.
It is a portion of a code that is known as iBoot and which, according to security expert Jonathan Levin – who worked on developing the company's software and has written several books on its operation – is "the biggest leak in the history of Apple . "

What is the iBoot?
It is a code developed by Apple to run their iPhones and iPads.

It allows the safe start of the system.

It is key to guarantee the robustness of the operating system.

It is used to recover a device that uses iOS.

It can serve hackers to take advantage of possible security holes.

The US firm, which had never published data on its boot system, demanded that GitHub remove the content, but said that this leak does not have to affect the security of their devices .
But not everyone agrees with that statement.
"Crown jewel"
Through a statement, Apple explained that the security of their iPhones is not based on the secrecy of their codes and always recommends that their customers keep their operating system updated.
The data that was exposed on GitHub belong to iOS 9 , which was launched in 2015, although they also have information that dates from 2016.
According to Apple, 93% of its users use systems with iOS 10 or iOS 11 (the latest version), so their devices would not use the filtered code.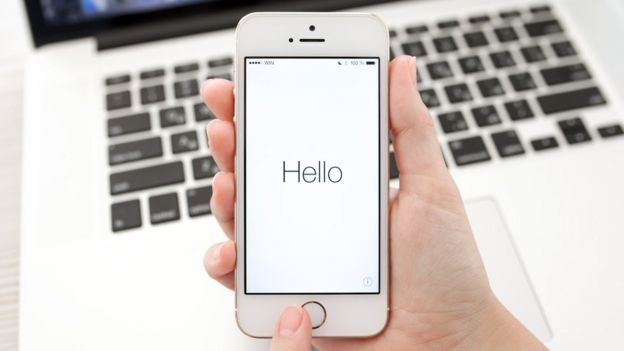 "An old code was leaked, three years ago , but the security design of our products does not depend on the secrecy of our source codes, there are many layers of hardware and software protection ," the company said on February 7.
However, Alan Woodward, of the computer department of the University of Surrey, United Kingdom, maintains that it is "extraordinary" that the code has been revealed.
"The source code of a company's operating system is like the jewel in the crown , it is saved very carefully," he told the BBC.
Security researchers and hackers will analyze and study the code to see if there are vulnerabilities that allow them to access it.
But the fact that anyone can see the code that turns on the iPhone raises suspicions about the creation of security holes, possible attacks and hacking .
"If there's nothing wrong with the code, then it does not matter if it's published, but Apple should be worried because if someone took that, what other things does it have? Assuming it's authentic, (filtering) must have happened from inside".
It is not known for sure who was responsible for the publication of the code, but according to the technological site Motehrboard was a former employee of the company, a fellow who, apparently, shared it with five friends and left that circle.
"Although publishing the source code does not put people directly in danger, it makes it easier for hackers to exploit flaws," explains Chris Williams, editor-in-chief of the digital technology magazine The Register .
"It's still not clear how it affects devices that use the latest version of the operating system, but some parts may be present in iOS 11."
"For now, do not panic . "