In 2012, John de Koning's company did something surprising: he decided that the number one priority would be the happiness of his employees.
His employer, computer firm Incentro, based in Utrecht, the Netherlands, used to operate as a traditional provider of online services, with a vertical hierarchy of managers and staff.
But after a decline in the market between 2002 and 2005, management reinvented itself to make the company less flashy and more fun; a place where talented and ambitious young people would like to work.
Now there is equal treatment and all the information about the company is shared .
Instead of the typical pyramidal structure, people work in "cells" – groups of 60 or less – that function independently.
At the same time that they organize their own work, they participate in the broader decisions of the company and even decide their own salary .
Instead of having senior executives order pay raises, each "cell" or team decides if they would like to share information about their salaries.
If there is consensus, they make a collective decision about what they should earn, based on the financial information they have about the firm.
"We decided to introduce only one key performance indicator : employee happiness ," says De Koning, CEO of Incentro Marketing Technology.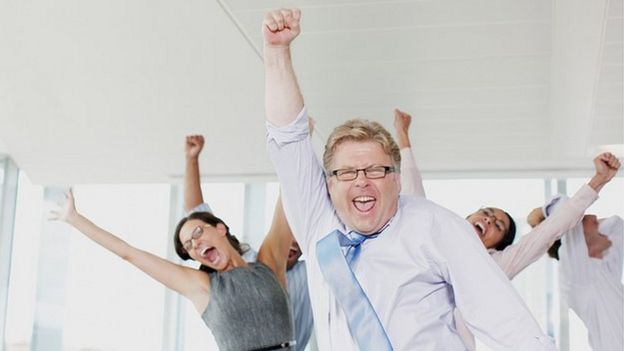 Incentro's approach to promoting the happiness of its staff is shared by a growing number of companies.
So much so that now there is a new niche of happiness consultants at work that offer joy to companies.
Objective benefits
According to the economist Jan-Emmanuel De Neve, professor at the Said business school of the University of Oxford, in the United Kingdom, putting happiness at the center of decision-making brings many benefits .
You work very, very hard, they pay you well, but the notion of a job that makes you feel alive is not there "
De Neve points out a 2014 study that suggests that increasing people's happiness makes them between 7% and 12% more productive .
In another study, researchers took Fortune magazine's annual list of the best companies to work for and compared its performance in the markets with peer companies over the same period.
They discovered that the best firms to work with had better performance than the others.
They also discovered that investors underestimated the intangible welfare of employees .
It is an important research, says De Neve, because it shows that the potential cost of improving welfare is directly proportional to the productivity and better performance of the company.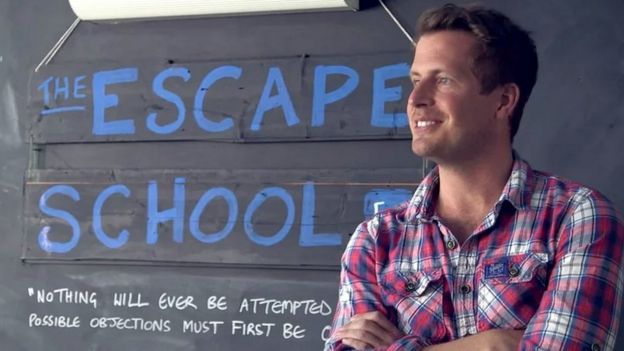 The consultancies that offer raise the mood in the workplace point to a potentially large market.
In his most recent work for the UN World Report on Happiness, De Neve found that, worldwide, less than 20% of people actively participate in their work and another 20% actively disregard.
The economist explains that active participation is more than just satisfaction at work .
"It's about being absorbed by the work you do in a positive way, in which you identify and promote the mission of the company for which you work."
When work is a routine
More than 1,000 people dissatisfied with their jobs paid US $ 2,570 each for a 12-week course organized by the Escape the City consultancy with offices in London and New York.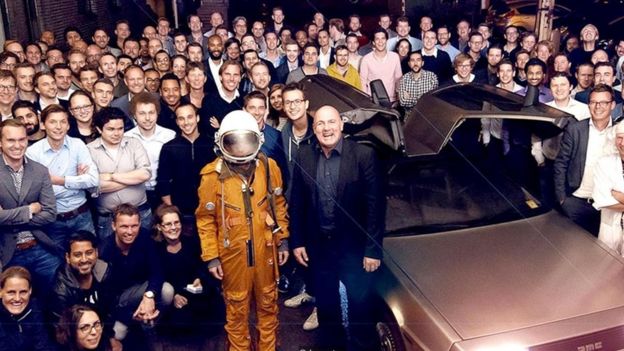 "The courses are designed to help people unlock or start a business," explains co-founder Dominic Jackman.
Normally the participants are between the ages of 27 and 35, most of whom are women with corporate jobs where they feel that their jobs have no purpose.
Many, according to Jackman, joined large companies through recruitment programs for recent graduates.
"You work very, very hard, they pay you well, but the notion of a job that makes you feel alive is not there," he says.
The increase in life expectancy and a later age to retire means that people's attitudes towards jobs are changing.
"It's about making a difference in society, having a purpose and making it more sustainable, people want to work for companies that do better things for the world," adds Jackman.
Pioneers of positivity
According to the European analysis of economist De Neve, enjoy a variety in work, where there is room to learn and the feeling of autonomy and control over what you do is highly valued.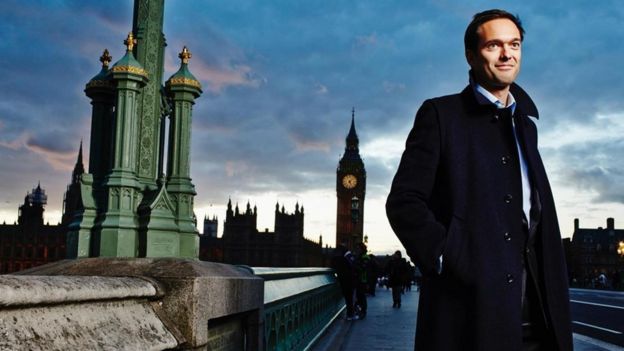 For Corporate Rebels, which helped Incentro delineate its ideas, the focus is derived from co-founders Pim de Moree and Joost Minnaas, who left corporate life to travel the world and collect pioneering ideas on how to foster a happy work environment .
De Moree tells his clients that the key to happiness "is to move from profit to purpose , from hierarchy to the network of teams , from leaders who tell people what they have to do to leaders who ask how they can better support their team, from rules to freedom and from secrecy to transparency. "
Corporate Rebels suggests open-book management where everyone is aware of the financial and operational details of the site where they work.
The other is a job that bas e in results and in which no matter how many hours a day you work, as long as you produce those results.
Their stories support the data mentioned by De Neve about the clear link between personal well-being and financial results.