It is not only about whether it is better to exercise before or after breakfast, but about how it is possible to subject the body to a training routine when you can not eat or drink most of the day.
This is the situation faced by 1.6 billion Muslims worldwide with the beginning of Ramadan this week, the holy month of fasting and purification of Islam in which no food or liquid can be eaten from dawn until dawn. to become night.
Being based on the lunar calendar, the dates vary every year, so in some countries the fast can be extended up to 18 hours.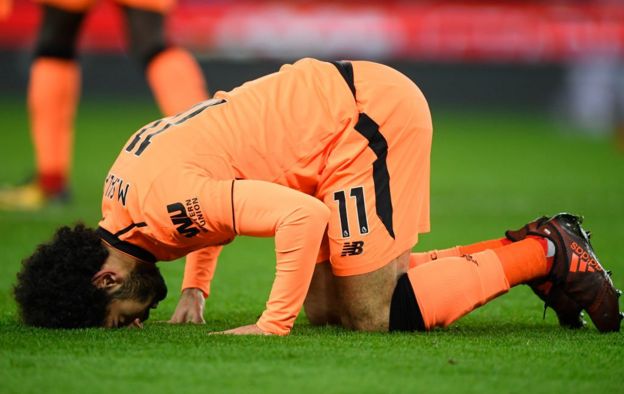 Something that should not serve as an excuse for not doing any physical activity as told to the BBC by Dr. Ranj Singh.
" The crucial thing is to establish a habit of consuming the right foods and beverages in the hours that can be ingested, guarantee the necessary hours of sleep and continue exercising, even if it is moderate," he explained.
Dr. Singh emphasized that these three aspects must be synchronized since the lack of one directly affects the other two.
"There is evidence that people who sleep better tend to eat better and less during the day, so a good night's sleep will help you avoid temptation when you are fasting."
On the soccer field
There are many professional athletes who celebrate Ramadan without affecting their performance, although they have the luxury of following a special diet planprepared by nutritionists to give the body everything it needs.
A benefit that most people do not have, as is the case with Amjad Iqbal, who plays semi-professional soccer and has dressed the shirt of the Pakistan national team 10 times.
"For a professional, they usually come up with a specific plan for food and training, but it's different for people like me," Iqbal explained.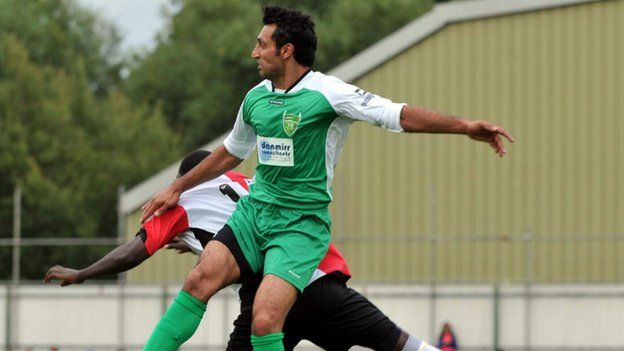 "I have to be at work at 7:30 in the morning, I leave at five and then I'll train until nine at night."
During the month of Ramadan he usually loses about five kilograms of weight , but that does not stop him from practicing the sport he loves so much.
For him it is key to listen to his body and step aside when he feels that his energy levels are not adequate.
"Keeping active and healthy is important, but so is not exercising more than it can be counterproductive to your body," warned Dr. Ranj.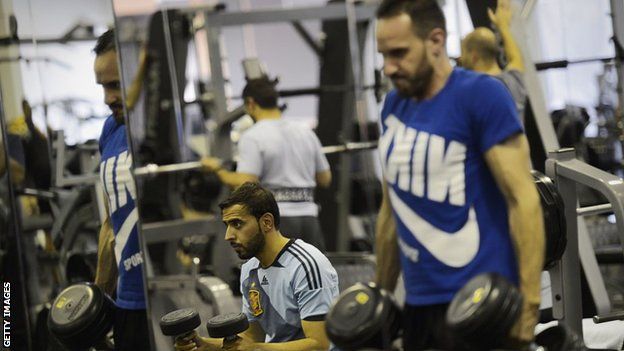 About the type of exercises recommended is to walk at a fast pace, moderate jogging or any type of aerobic training.
"Many people will find it easier to exercise when they get up in the morning than in the afternoon since it is at night when they can store the necessary energy reserves ."
"It is probably that this is the best idea since the muscles will need that energy to start working", although he recognizes that not all people react the same.
Balance
By having a few hours a day to eat, many families organize large banquets to compensate for the lack of food during the day.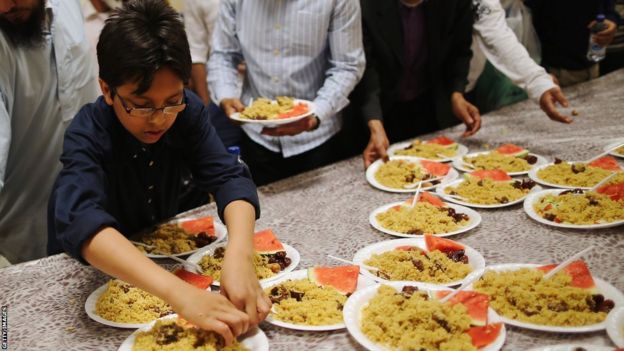 But just like at any time of the year it is important not to exaggerate with the type of food consumed.
"We must guarantee that the diet is varied and has a good balance with all the food groups – carbohydrates, protein, fat – including fruit and vegetables."
"But it is also important to consume foods that provide energy to the body in a slow way , that way you will feel less hungry between meals and allow you to endure better," added Dr. Ranj.
The latter are oats, whole grains and fiber.
"Finally we must pay attention to hydration and ensure that enough liquid is born."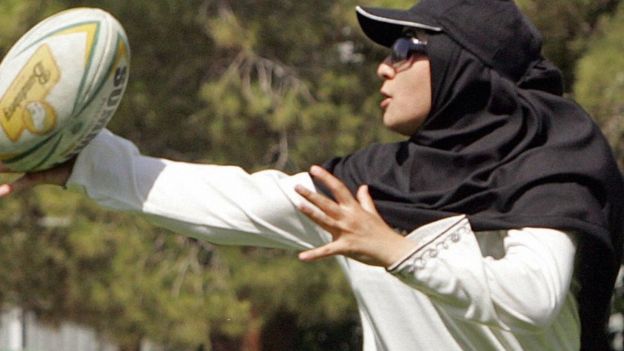 Hydration levels affect your body's energy and alert you that you will be during the day.
Getting a balanced diet is likely to improve your health and even lose a little weight.
For Dr. Ranj, Ramadan should not be a month of deprivation, but rather of "moderation . "
"Fasting can be an opportunity to make positive changes to diet and lifestyle," he recommended.