After postponing the "El Dorado" tour for seven months due to her vocal problems, Shakira finally began her performances last week with a great show that summarizes more than 20 years of musical success.
It is the first tour of the star in seven years, after taking a break to form a family with her husband, the Spanish footballer Gerard Piqué.
A video of the start of the tour in Hamburg, Germany, shows the 41-year-old singer visibly moved, pressing her hands to her chest in recognition of the long road she traveled for her recovery.
"Last year was one of the most difficult periods of my entire life," he tells the BBC from Amsterdam. "Returning to the stage has been very emotional."
Before his presentation in London this Monday, the Colombian star found time in his busy schedule to talk about how he has stopped being a narcissist and how much he understands football since he is the partner of one of the stars of FC Barcelona.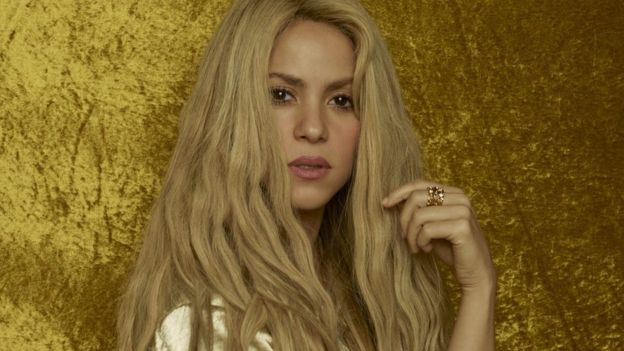 Hello Shakira, ¿ how are you ?
I just woke up, can you believe it? My children are not with me so I can sleep. I think the last time I slept that much was six years ago, before I had my first child.
How's the tour going ?
I feel like it's the first time. Before, my experience on stage was a little different. I was a little more narcissistic. I used to think, "Oh, they're here for me, I'd better look good and sound good."
Now it's more like: "Look, I have this wonderful opportunity to make the audience smile, make all these people who also have difficulties in their own lives, be happy."
You had to postpone your tour for a vocal hemorrhage. How serious was it?
Actually it was more than a hemorrhage. It was a vascular injury. So you can imagine, there were times when I doubted if I would sing my songs in front of the audience again.
Did you need surgery ?
Miraculously, and against the doctors' predictions, I recovered naturally. All predicted surgery, but the injury completely disappeared from my vocal cords.
That's a miracle .
I remember praying. I had already forgotten to do it, but when you go through difficulties you suddenly recover your faith! I promised God that if I could use my voice again, I would celebrate it every night. And that's what I'm doing.
You just released a single, " Clandestino " , which is your third duet with the Colombian Maluma. What is it that keeps you doing more?
I promise you, we try not to make new music, but … it happens! We can not help it.
He came to Barcelona for a photo shoot and I said, "Look, why do not we meet in the studio and see what happens?" And in less than two hours we already had two new songs.
But this was the right one. I said to myself: "My God, that's it! It's as good as" Blackmail "[your 2016 success]!" And those are big words.
Because " Blackmail " was number one in Colombia for 18 weeks, right?
Exactly. And it had about 2 billion views on YouTube. A complete madness, unexpected figures.
Latin music is resurging. Do you think it will be permanent or may it fade away , like the Latin explosion of the 90s?
It depends on the artist. I think some artists are made to last and others will disappear. The same thing always happens. It is the natural selection of the species.
But I do not interpret it as a "boom" of Latin music. I think the world is a different place. Social recesses mean that it is no longer just the radio that decides what success is. It's the audience.
Once you sang "I do not understand soccer" [ in" Inevitable " , 1998 ]. I guess that changed when you met your husband …
A bit! I still get confused with the out of place [or offside]. You can believe it? I've been with Gerard for almost eight years and I still do not see the misplaced ones.
But I understand everything else. And sometimes I dare to express my opinion! Gerard seems very nice.
He is about to travel to Russia for the World Cup . Will you see some of the matches?
I have tour commitments until July 13, so if Spain goes to the final I will have the opportunity to go. So they will have to achieve it !.
He reached the finalin 2010 …
Exactly! He told me that year: "Listen, I'm going to win this World Cup, I'm going to get to the final so I can see you again." And he did. He is a man who keeps his word.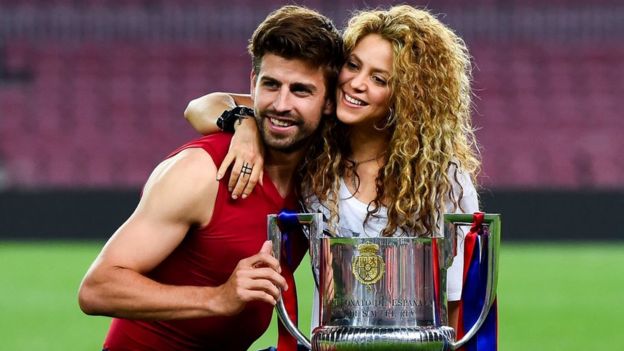 Last year, Fortune magazine highlighted you as one of 50 world leaders who do charitable work . ¿ How the important thing is for you?
I am immensely committed to education. It is a commitment that started when I was 18 years old and I decided to create my own foundation to build schools in remote parts of Colombia. That commitment obviously goes beyond what appears in the magazine. It is something that lives and beats in my heart.
Why does education in particular ?
I come from the developing world and that has marked me in many ways. I was born and raised in a country with a lot of social injustice and poverty and lack of opportunities. So I feel thateducation is a great agent of change,what can change the destiny of so many children who are born poor and who, without the opportunity of an education, will probably die poor.
The factor that can really break the cycle of poverty and bring new opportunities is education. I have seen it with my own eyes. I have seen the transformation in families and entire communities when you bring a school to a region where there was nothing before.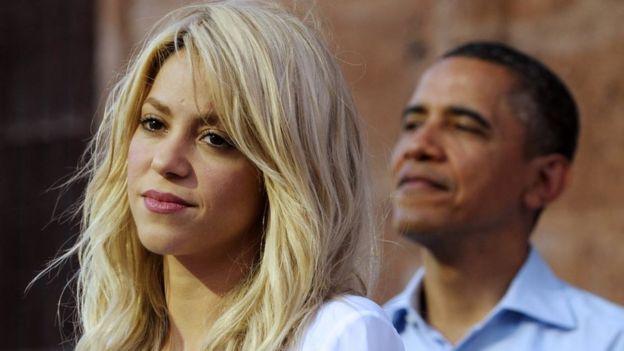 You've met President Obama US and President Santos of Colombia. Have you been underestimated about how informed you are of these matters?
I think they have already got used to me! Bono once called me and told me she was the most vehement woman I had ever met. I am quite stubborn and every time I have the opportunity, I call on those world leaders to ask them to participate in projects.
Who gets more nervous in those meetings, them or you?
I do not know! I do not know what to answer to that. But I do not get nervous anymore, because I know exactly what I need to get out of these meetings.
Some politicians just want to take the opportunity to take a picture, but we are asking for real things and a real commitment. It is a great responsibility to pressure our leaders to do their job.
And they are not given the opportunity to be photographed if they do not comply, right?
Exactly! That is the incentive.
When I read that you had written your first album in English [ Laundry Service of 2001 ] you studied the lyrics of Leonard Cohen and Bob Dylan . Who do you admire now?
I love Chris Martin [from the band Coldplay]. I love their melodies and their production. He is an artist with vision, something you do not find every day. And that is why he has stayed, he and his group. They never disappoint.
And I'll tell you something else: he was so, so good to me during those difficult months … He cared a lot about my voice and contacted me to find out how I wasevery few days.
It's good to have friends who respond in times of crisis …
That is one of the best things. During my difficult times I realized the importance of having friends. And also from my fans. They prayed for me every day in Colombia. They gave a mass for me. I had a group of nuns and priests and all kinds of people praying for my voice every day. I did not know they loved me like that.
When you are an artist, in general, you think that people are using you in some way. You are giving them what they want. But I think the relationship I've developed with my fans over the years is deeper than that. It makes me feel very valued and loved and that is why I am enjoying this new chapter of my life.