An 18-year-old Saudi woman says she is "trapped" at the Bangkok International Airport, Thailand, after trying to escape from her family.
Rahaf Mohammed al-Qunun says he was traveling with his family in Kuwait and that he took a flight on his own two days ago. His goal was to reach Australia by stopping in Bangkok.
But, as he told the BBC, his passport was confiscated by a Saudi diplomat when he landed at the Thai airport, allegedly after a warning from his family.
For its part, the Saudi Embassy in Bangkok said in a statement that Rahaf Mohammed al-Qunun was being held for not having a return ticket and said that the passport is in the hands of the young woman.
She says she renounced Islam and fears now that her family will force her to return to Saudi Arabia, where she will be imprisoned "and they will surely kill me when I leave".
The BBC correspondent in Bangkok, Jonathan Head, spoke with her and said she looked scared and confused.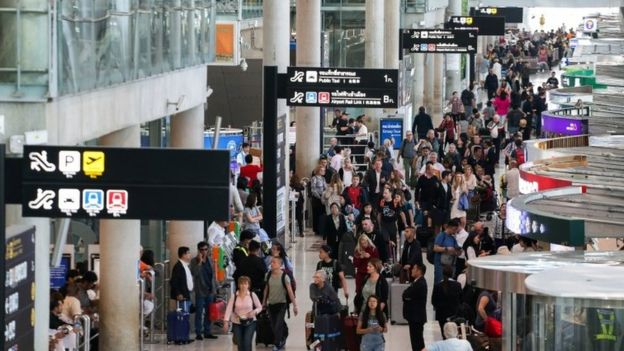 Mohammed al-Qunun also said that at the moment he is in a hotel in the airport transit area.
"I shared my story and my photos on social networks and my father is very angry about it … I can not study or work in my country, I want to get free and study and work in whatever way I want," he told the BBC.
Traveling abroad and getting a passport are some of the things a woman can not do in Saudi Arabia without a man's permission.
The young woman also posted her story on Twitter, stating that she still stays at the hotel and that she can not leave the airport without her passport.
I'm still in the hotel room inside the airport! pic.twitter.com/8J931g9yQs

— Rahaf Mohammed رهف محمد القنون (@rahaf84427714) January 6, 2019

The Thai police general commander Surachate Hakparn told the BBC that he believes Mohammed al-Qunun is escaping a forced marriage.
However, she also suggested that the young woman does not have a visa to enter Thailand and that the police denied her entry into the country and initiated the deportation process through the same airline she flew with, Kuwait Airlines.
The agent also said he does not know anything about the alleged confiscation of the passport.
Phil Robertson, deputy director for Asia at Human Rights Watch , said on Twitter that Thailand is "fabricating false stories about Rahaf Mohammed al-Qunun" and that the girl "never intended to enter Thailand," as she was in transit. your way to Australia.
"Everything indicates that Thailand and Saudi Arabia are trying to deceive us," he said.
#Thailand is manufacturing fake stories about #Rahaf Mohammed al-Qunun @rahaf84427714 "applying for a #Thai visa" & being denied. She was transiting #Bangkok on her way to Australia and never intended to enter Thailand. This looks like Thai & #SaudiArabia playing games to me. pic.twitter.com/roP4SbzK94

— Phil Robertson (@Reaproy) January 6, 2019
"Nothing to lose"
It is not yet clear why Mohammed al-Qunun would need a visa for Thailand, since he was only in transit to his final destination, which is supposedly Australia.
Saudi citizens who visit Thailand can obtain a visa upon arrival at the airport.
Mohammed al-Qunun stated on Twitter that he decided to share his name and personal information on the social network because he has "nothing to lose".
He also published a photo of his passport "so that they know that I am a real person and I am ".
The case of Mohammed al-Qunun is reminiscent of another Saudi woman who was in transit in Australia in April 2017.
Dina Ali Lasloom , 24, was flying to the Philippines.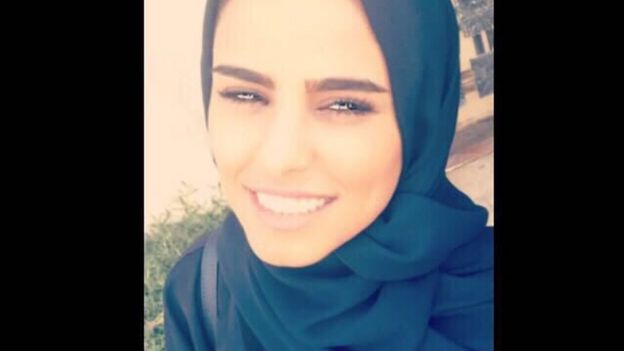 His intention was also to seek asylum in Australia, but his family managed to send her back to Saudi Arabia from Manila airport, the Philippine capital.
The young woman used a Canadian tourist's phone to send a video in a message from the airport she posted on Twitter, claiming that her family would kill her if she returned.
It is not yet known what happened on his return.