In a landmark verdict, the Supreme Court of India ruled that homosexual relations are no longer a crime in the country.
The ruling overturns a 2013 ruling that validated a colonial era law, known as section 377, according to which sex between people of the same sex was classified as "against nature."
It was one of the laws criminalizing homosexuality oldest s world , and the country had been reluctant to repeal it .
The law had been annulled for the first time by the High Court of Delhi in 2009, but was reinstated by the Supreme Court in 2013, after several political, social and religious groups requested its restoration.
Activists from the gay and transgender community held a long struggle to overthrow the legislation and this Thursday they met to celebrate the historic ruling in the vicinity of the court.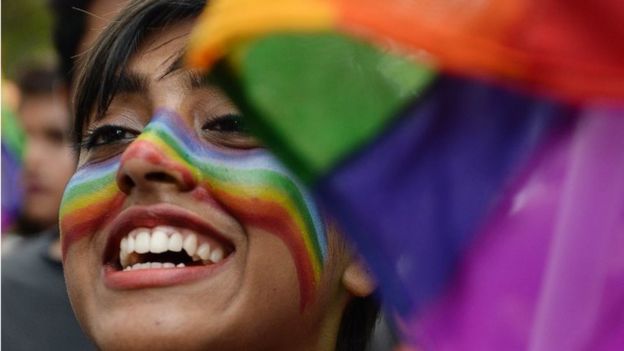 Section 377
The 157-year-old law criminalized certain "unnatural" sexual acts and established 10-year prison sentences .
Under this legislation "any carnal relationship against the order of nature, with a man, woman or animal."
That meant that the statute also criminalizes anal and oral sex , affecting up relations between people of the same sex.