The number of victims accounted for by the strong earthquake and subsequent devastating tsunami that struck the Indonesian island of Celebes on Friday is now over 800 and could be much higher.
The country's vice president, Jusuf Kalla, said there could be "thousands" of deaths, while rescue and search for victims still continue.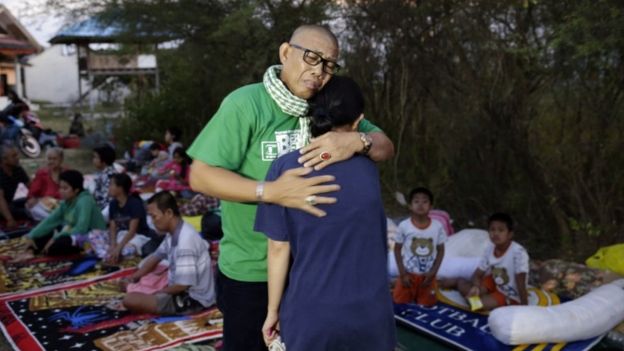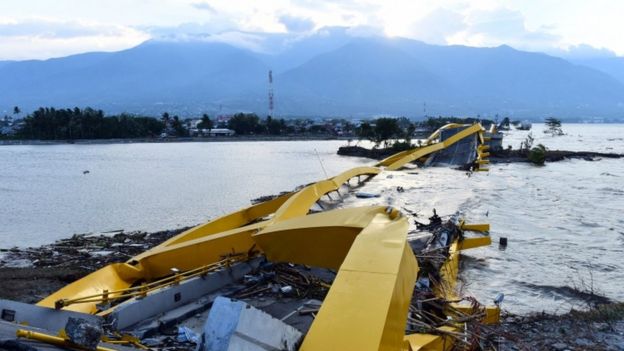 Dwi Haris, who arrived in the city of Palu (capital of the province and center of the disaster) for a wedding, was staying in a hotel with his wife and daughter when the earthquake took place, of 7.5 degrees on the scale of Richter.
"There was no time to get safe," he explained. "I saw myself squeezed against the ruined wall … I heard my wife scream for help, but then there was silence, I do not know what happened to her or my daughter, I hope they are safe."
Haris suffered injuries to his back and shoulder and is being treated at the military hospital in Palu.
The authorities are still trying to reach the Donggala district, where 300,000 people live and there are fears of serious damage, but the cut in communications and access prevents us from knowing the situation.
President Joko Widodo arrived in Palu on Sunday and asked to work "day and night" to finish all efforts related to the evacuation.
The situation "is very tense," said Risa Kusuma, a 35-year-old mother who comforted her febrile baby in one of the evacuation centers.
"Every minute an ambulance arrives with bodies, clean water is scarce, small shops are looted everywhere."
Missing
Those responsible for the rescue efforts asked for more means.
"Last night we managed to get a living woman out of the Roa-Roa Hotel," said Muhammad Syaugi, director of the rescue agency.
"Now we desperately need heavy machinery to clean up the rubble, my workers are in the place, but it is impossible to depend solely on their physical strength to clean this up," I tell AFP.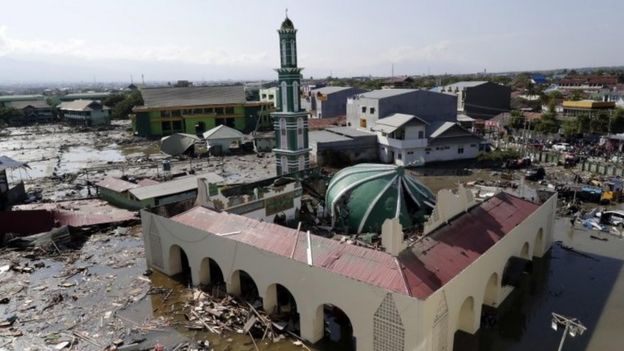 Relatives are looking for hundreds of people who were preparing a festival that was to take place on the beach when the earthquake happened on Friday in Palu and of which they have no news.
Satellite images show strong damage in some seaports, with ships stranded on land and wrecks and wrecked bridges.
The Palu airport, closed on Saturday, reopened on Sunday for humanitarian and commercial flights only in the event that the pilots can land without technical assistance.