Tara Fares, model and one of the biggest "influencers" in the social networks of Iraq, was murdered last week in the streets of Baghdad.
Iraqi society is shocked by the murder in recent weeks of recognized and media professionals that many interpret as threats to other women in their situation.
In fact, who was Miss Iraq in 2015, Shimaa Qasim, said this weekend that she received death threats shortly after Tara Fares, another well-known model, was murdered.
The model told him about crying in a live video shared with her more than 2.7 million Instagram followers. "You will be the next", said the message she claimed to have received.
Last Thursday, model and celebrity on Iraqi social networks Tara Fares, 22, was gunned down by gunmen while driving her car in Baghdad.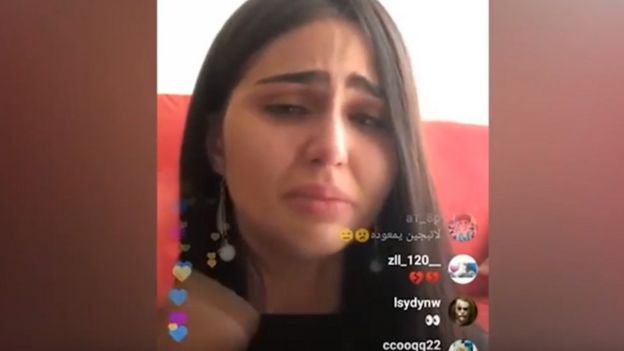 Image caption Shimaa Qasim, who won the Miss Iraq pageant in 2015, claimed to have suffered death threats after the murder of Fares.
His death took place only two days after Su'ad al Ali, a prominent women's rights activist, was also killed in the southern city of Basra.
And in August, two other women entrepreneurs in the beauty sector, Rafeef al Yaseri and Rasha al Hassan, were found dead in their homes during the same week in circumstances that are still being investigated.
It is unknown if the murders have any connection, but thousands of users set fire to social networks, claiming it is a campaign to frighten women who try to break traditional roles in Iraq's conservative society.
Iraqi Prime Minister Haider al-Abadi said she has the impression that there is "a plan behind these crimes" and ordered the opening of an investigation.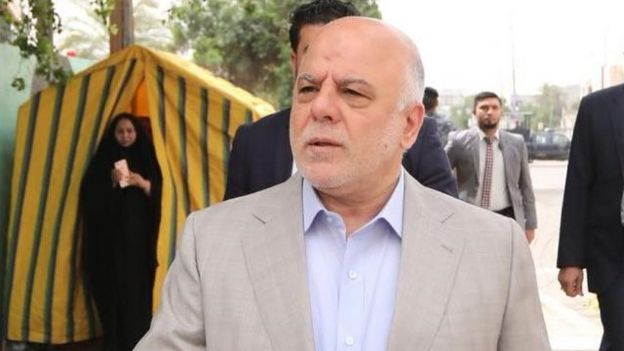 "Live in peace"
"Enough to send me pictures and words of threats, we are not prostitutes, we just try to live in peace," Qasim said in his video broadcast from Jordan this Saturday, but said she plans to return to Iraq despite the messages received.
"If I die, it does not matter, I 'll be one more among the young people who died , but what would they gain from my death?" she asked.
The model highlighted how her colleague Tara Fares, who had been a finalist in a national beauty pageant in 2014 and had more than 2.8 million followers on Instagram, "had not insulted any Shi'a, nor offended any Sunni, nor she talked about politics. "
He said that the women who had managed to be recognized in Iraq were being "massacred like chickens" and described Fares as "a martyr".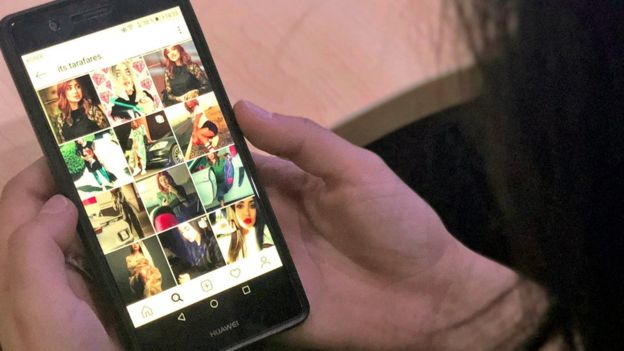 Fares, 22, was killed when two motorcyclists opened fire on her in central Baghdad.
Although she occasionally traveled to the country's capital for work reasons, Fares had been living in Irbil, the capital of Iraqi Kurdistan for three years, because she felt more secure.
In a video published by the authorities it is seen how a masked man inserts the weapon through the window of his vehicle before opening fire.
Threats against society
The murder of Fares again attracted media attention on two other murders related to the world of beauty that occurred last August.
Rafif al Yaseri, a popular 32-year-old plastic surgeon who is a regular on television and known in the media as "the Barbie of Iraq"; and Rasha al Hasan, owner of a famous beauty center, appeared dead in their respective homes in the same week.
For its part, the murder of activist Su'ad al Ali was linked by some political analysts to the protests organized in Basra for a few months to denounce the lack of infrastructure and the "abandonment of government."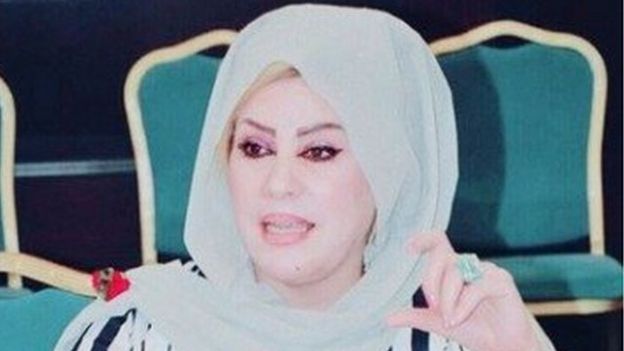 Al Ali, 46 years old and mother of four children, had been one of the people who took the lead in the protests, which caused him many criticisms.
The founder of the Iraqi human rights association Amal, Hanaa Edwar, told the AFP news agency that the recent killings appear to be "threatening messages sent to the activists in particular, but also to the entire society."
"Attacking women who are public figures is a bet to force them to lock themselves up at home," she added.