The "crime" of maintaining homosexual relations in a Muslim country cost two Malaysian women a harsh sentence: receiving six lashes.
The women, aged 22 and 32, received the punishment in public after being condemned by the Islamic High Court of Kuala Terenggan, in the northeastern province of Terenggan, one of the most conservative areas of the country.
The punishment was witnessed by more than 100 people, according to local media The Star.
It is the first conviction for sexual relations between people of the same sex and the first time that the whipping is carried out in public in this state, according to a local government official confirmed to Reuters.
Groups in defense of human rights strongly condemned what happened and warned of the deterioration of the situation for the LGBT community (lesbian, gay, bisexual and transgender) in Malaysia, a multiethnic Muslim majority country where homosexuality is illegal.
"A lesson for society"
The girls, whose identity has not been revealed, were arrested last April after being found in a vehicle in a public square in Terenggan.
In August, they pleaded guilty to violating Islamic laws and were sentenced to six lashes and fined US $ 800.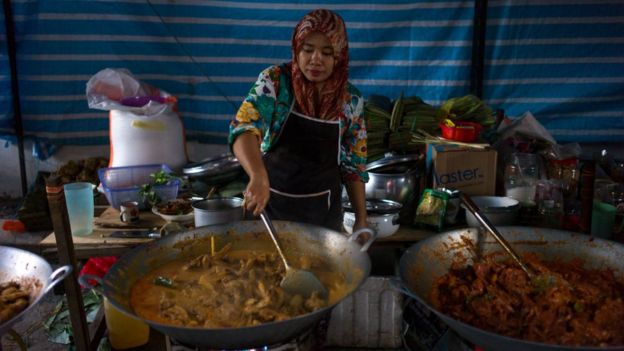 A member of the executive board of Terrengganu, Satiful Bahri Mamat, defended the conviction and noted that "the criminal procedure of the sharia (Islamic law) allows the court to determine where to execute the sentence, and requires that it be witnessed by a certain number. of Muslims ".
The punishment, according to this official, "did not intend to torture or hurt," hetold Reuters.
"The reason why it was carried out in public is to serve as a lesson to society, " he said.
"A shame"
Before the sentence was executed, Amnesty International's interim executive director in Malaysia, Gwen Lee, considered the sentence "cruel and unjust".
Malaysia "must stop the use of lashes and repeal the laws that impose these tortuous punishments."
Thilaga Sulathireh, of the group for the defense of transgender people Justice for Sisters, considered that the sentence "will increase impunity for perpetrators of acts of violence" against the gay community, reports the AFP agency.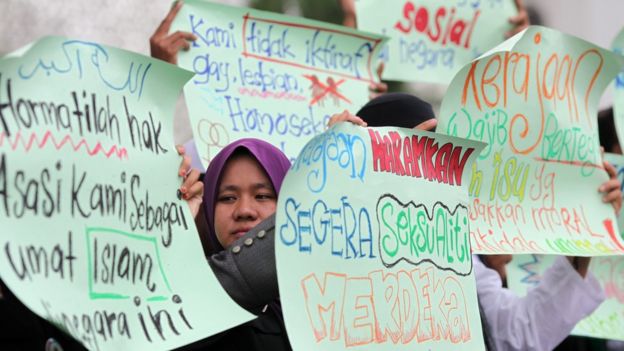 The case comes at a time of growing concern for the collective, after a transgender woman was attacked in the southern state of Negeri Sembilan.
Malaysia was known to be a moderate and tolerant Muslim country , but the LGBT community warns that in recent years it is showing more conservative.
Malaysia has a dual legal system: with Islamic laws that apply to the Muslim community on personal issues such as marriage , while people who profess another religion or none are governed by civil law.