In a fact that caused great surprise, the King of Malaysia, Sultan Mohamed V, abruptly abdicated.
No monarch in the history of that country had left the throne since Malaysia gained independence from the United Kingdom more than 60 years ago.
The National Palace did not give a reason for the resignation, but said it would take effect immediately.
The announcement came amid intense speculation about the private life of Mohamed V, after it transpired reports that the now ex-monarch had married a queen of Russian beauty .
The then Sultan, 49, asked for a medical license in November, and at the end of that month photographs appeared showing that he had married the former Miss Moscow Oksana Voevodina, 25, in the Russian capital.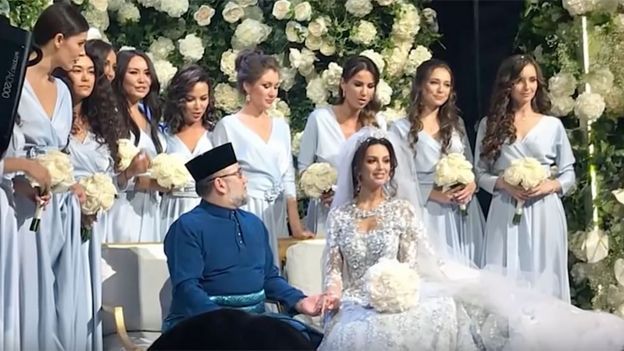 However, neither the palace nor the Malaysian government confirmed whether the marriage took place, nor did they comment on the rumors. Neither gave details about the health of Mohamed V.
"His Majesty tells the people of Malaysia to remain united to maintain unity, tolerance and work together," the royal house said in a statement.
He added that the monarch, who had ascended to the throne in December 2016, was "ready to return to his home in the state of Kelantan."
Interim King
Perak Sultan Nazrin Muizzuddin Shah, who was acting king while Mohamed V was on medical leave, will remain in that position until the Board of Governors selects a new monarch, the Straits Times newspaper reported .
Mohamed V, who was only 47 when he became king, earned a reputation for his jovial hobbies.
The exmonarch likes to practice extreme sports.
Rotating monarchy
Malaysia is the only country in the world that has a rotating monarchy.
The highest position is passed between nine hereditary state governors, with a rotation occurring once every five years.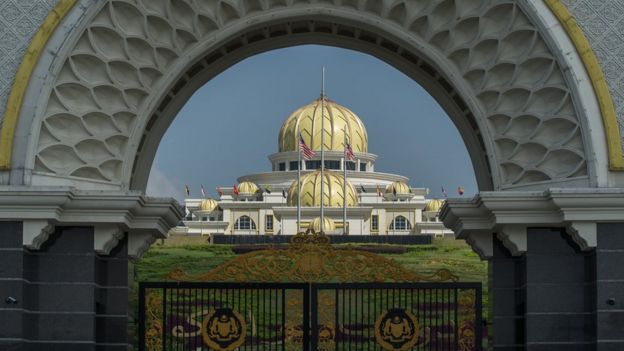 But the post is mainly ceremonial , since the power is in the hands of Parliament and the prime minister.
Despite this, the paper is given considerable prestige, particularly among the Malay Muslim majority in the country, which considers the king as the defender of the Malay and Islamic tradition.
Criticisms that could incite the king's contempt can be punished with imprisonment.
Malaysian Prime Minister Mahathir Mohamad, who resumed office after a shocking election victory last May, had a tense relationship with sultans during his previous administrations when he tried to limit his authority, reports BBC correspondent Jonathan Head.
Last week, he warned that all Malaysians should be subject to the law, regardless of their status, adds Head.