Rahaf al-Qunun, the young Saudi woman who fled her family, has been declared a legitimate refugee by the United Nations, the Australian government said.
The 18-year-old Saudi girl fled her family for fear of being killed after having renounced Islam and flew to Bangkok, Thailand, with the intention of reaching Australia and obtaining refugee status.
The UN refugee agency referred its case to Australia for possible resettlement in this country with a humanitarian visa.
The Australian Department of Home Affairs said Wednesday in a brief statement that it "would consider this request in the usual way" and added that "the government will not comment further on this matter."
After being denied the visa in Thailand, the authorities of the country wanted, at first, to deport her.
Rahaf Mohammed al-Qunun refused then to embark on a flight that last Monday was to take her from Bangkok to Kuwait, where most of her family lives.
To avoid this, he barricaded himself in a hotel room in the transit area of ​​the Thai capital's International Airport.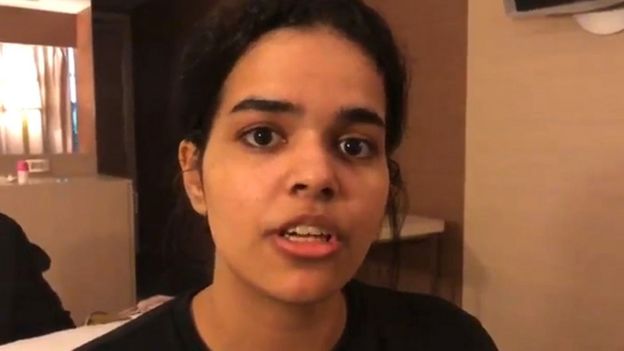 Copyright of the 

AFP 

image
Image caption 
The Saudi claimed that her family would kill her if she returned because she had decided to renounce Islam .
From Bangkok, he also launched a campaign in social networks that managed to capture the attention of the international community about his case.
Finally, the United Nations High Commissioner for Refugees (UNHCR) took charge of the girl last Monday and began processing her asylum request.
Waiting for the response from Australia
Refugee status is normally granted by governments, but the UN refugee agency can grant it when states "can not or do not want to do so" as explained on their website. The agency has said it does not comment on individual cases.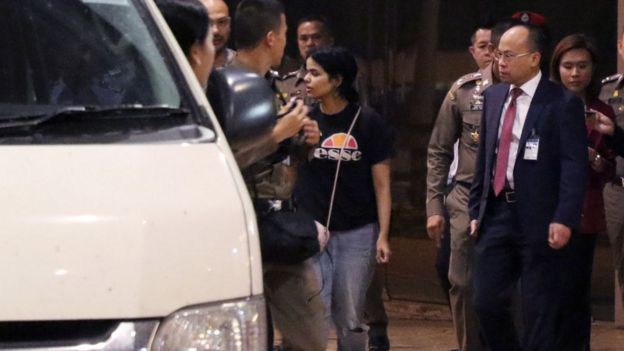 Copyright of the 

AFP 

image
Image caption 
Miss Sidney makes a decision.
Australian government staff has hinted that the girl's request will be accepted .
"If it is determined that she is a refugee, then we will consider the humanitarian visa very seriously," Health Minister Greg Hunt told ABC before the UN decision was made public.
The Minister of Foreign Affairs, Marise Payne, will go to Thailand on Thursday to discuss the case.
The father and brother of Rahaf Mohammed al-Qunun have also arrived in the country, but she has refused to see them.