The situation has been described as "a mental health crisis", and among the victims there are children as young as eight who have attempted suicide or carried out terrible acts of self-harm.
The suffering of these children who live as refugees on the island of Nauru, in the Pacific, is now capturing global attention on this small island.
Nauru is Australia's controversial immigration processing center that has long been plagued by accusations of human rights abuses.
But recently a series of reports have revealed the terrible situation of the younger refugees who live on the island.
"We have begun to see conduct a s suicide in children as young as eight and 10 years , " says Louise Newman, professor of psychiatry at the University of Melbourne, Australia, working with families and children on the island.
"There is no doubt that it is a crisis," he says.
Loss of hope
Australia intercepts all asylum seekers and refugees trying to reach their coasts by boat.
This country insists that these people can not resettle in Australia, so in recent years has been sending asylum seekers to the "processing centers" run privatelyon the islands of Nauru and Papua New Guinea.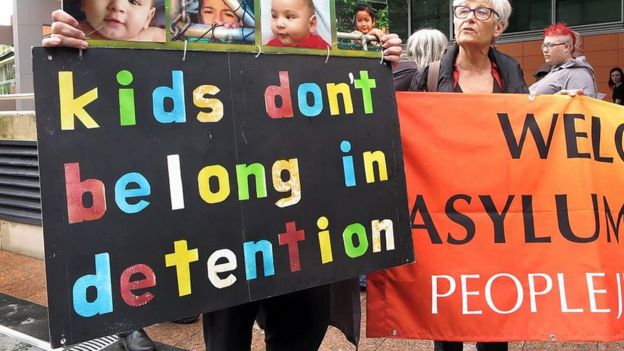 The groups that work with families in Nauru paint a brutal image of the lives of the children who are on the island.
Many have lived in detention for a large part of their lives, with no idea of ​​what awaits them in the future.
The trauma they have suffered, together with the poor and often dangerous conditions in which they live, contribute to a feeling of hopelessness.
Natasha Blucher of the Asylum Seekers Resource Center (ASRC) was unable to give the BBC details of specific cases due to fears of privacy and security.
But he says that the center works with about 15 children who have tried to commit suicide several times or are self-injured regularly.
Blucher also believes that the problem has reached a crisis point.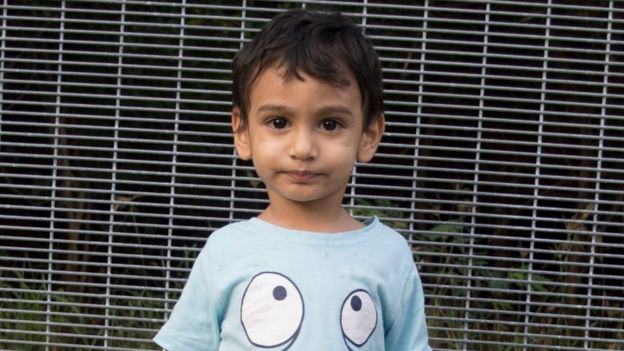 ASRC, like most medical professionals and activists, helps Nauru families remotely as access to the island is severely restricted.
The center estimates that at least 30 children are suffering from traumatic withdrawal syndrome , also known as resignation syndrome.
It is a rare psychiatric disorder in which the person who suffers it effectively retires from life in response to severe trauma.
The condition can be lethal since victims are often unable to eat or drink.
"About three months ago we had some knowledge of this … but in this period the problem seems to have proliferated," Blucher told the BBC.
---
What is the resignation syndrome?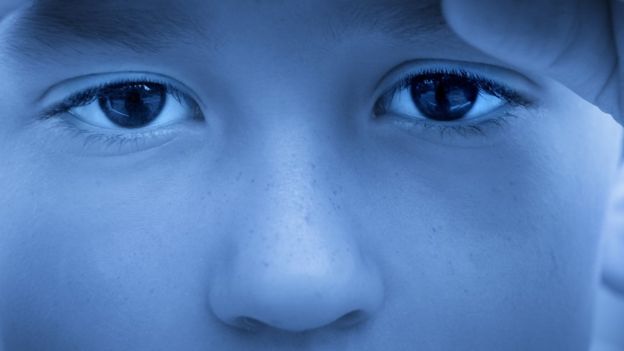 It is a progressive and degenerative condition that is most commonly seen in children and can be lethal.

It begins as a disengagement from the activities that were enjoyed, such as playing or drawing, and progressively worsens. Patients begin to refuse food and drinks.

In the worst cases the patient becomes indifferent, unable to speak and his body begins to stop working.

The treatment, which can take months, requires access to pediatric intensive care.

A huge outbreak of the disorder was observed in a group of asylum seekers in Sweden.
---
Children feel "insecure"
Professor Newman, the Australian government's former consultant on the mental health of asylum seekers, says that an outbreak of this serious disorder is particularly worrisome.
"In many ways it's not surprising … they are exposed to many traumas there and a sense of hopelessness and abandonment, they feel very insecure," he says.

Barri Phatarfod is another doctor who treats children on the island. His organization, Physicians for Refugees, has not been able to visit Nauru but receives patients referred by activists for analysis and advice.
The doctor assures that of the 60 cases that her organization has received, all the children had some type of mental health problem .
"It is impossible not to have them," he says. "They witness suicide attempts almost daily, in addition to sexual harassment and physical and sexual abuse and have no chance of being released."
Currently most cases involve children in Iran , but there are also children in Iraq, Lebanon and Rohingya s .
Dr. Phatarfod indicates that children as young as three are "displaying inappropriate sexual behavior, behaviors that usually only arise when they have been shown to you."
Divisive policy
An important supporter of refugee policy is the new Prime Minister Scott Morrison, who gained national prominence for his hard line as immigration minister.
Morrison was one of the strongest responsible for enforcing the divisive policy called "Stop the Ships" and, now as the country's leader, the concern for the treatment of asylum seekers in Australia has not diminished.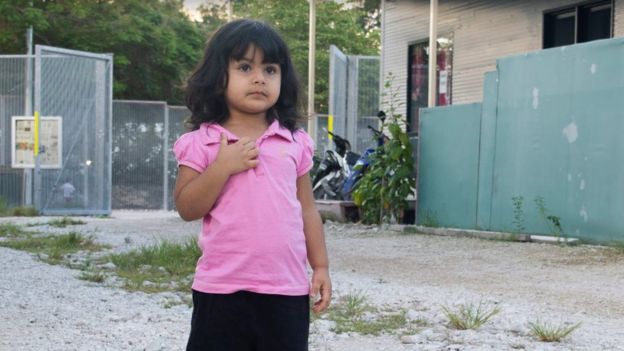 Its supporters argue that the policy has been highly effective, which has resulted in a drastic decrease in the arrival of illegal vessels.
The government assures that a boat that arrived on land this week was the first ship with asylum seekers to arrive in Australia since 2014.
But critics point to the enormous physical and mental harm that is being done to people in detention facilities off the coast of the country.
IN 2015, the Nauro campus became an "open center", which means that residents can come and go as they please.
But this has done little to improve the lives of children on the island.
The small Pacific island is only 21 square kilometers and is covered with phosphate rocks.
It has been overmined and has few trees or animals. Activists say that although the camp is technically open, there are few places where people can go.
Access to care
As children's health worsens, a coalition of human rights groups is demanding that the Australian government remove the 119 asylum seekers from Nauru and relocate them elsewhere.
In a statement, the Australian government said it "takes its role seriously in supporting the government of Nauru to ensure that children are protected from abuse, neglect or exploitation."
"A series of assistance, welfare and support agreements are in place to meet the needs of children and young people," the statement added.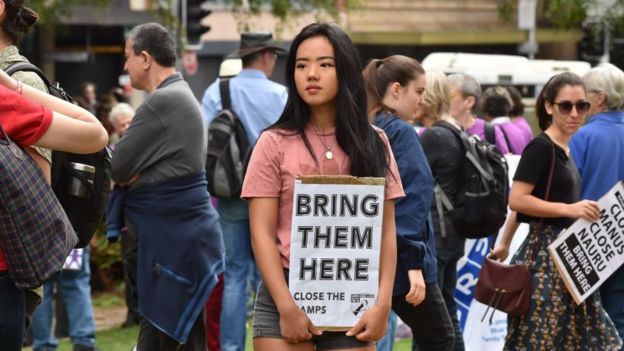 In Nauru there are medical services, including a hospital, but experts say they are not adequate.
If a person needs more complex treatments, a request must be sent to the government of Nauru to be transferred abroad for medical attention.
Many argue that the system is failing children in Nauru. They say that the process is slow and that the center is overwhelmed by the volume of children who experience mental health problems.
Jennifer Kanis, head of the Maurice Blackburn law firm, is leading several cases of young people in need of urgent medical assistance on the island.
He believes that even if these children never enter Australian territory, the government of that country has a duty of assistance.
"It's devastating … that we have to take legal action to obtain appropriate medical care for these children," says Kanis.
"The government is more concerned with its policy of keeping this group of people out of Australia than with addressing their health."