John Bolton provokes "disgust" in North Korea.
The White House security adviser said Pyongyang justified its threat to cancel the meeting between Donald Trump and Kim Jong-un, scheduled for June 12 in Singapore.
And it is that Bolton suggested on Sunday that North Korea will follow Libya's nuclear disarmament model. Although later he qualified the statement saying "it does not have to be equal to Libya, but it has to be something concrete and tangible".
But in any case, the mere mention of Libya alarmed Pyongyang.
"High-ranking officials of the White House and the State Department, including John Bolton, are releasing claims of a so-called denuclearization model of Libya: 'complete, verifiable and irreversible denuclearization', 'total dismantling of nuclear weapons, missiles, weapons biochemicals, etc. '", said Kim Kye-gwan, deputy foreign minister of North Korea, according to the message released by the official KCNA news agency.
"This is not an expression of an intention to address the problem through dialogue," he added.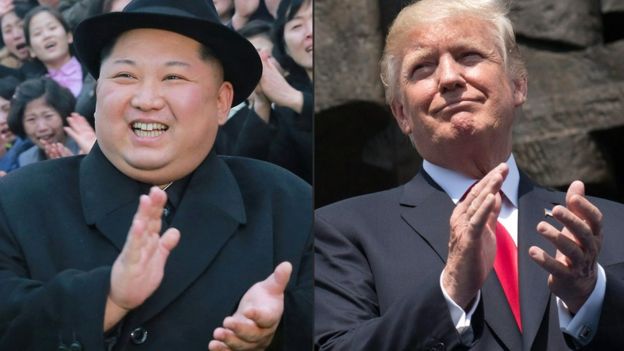 For the vice chancellor, "it is absolutely absurd to dare to compare North Korea, a state with a nuclear arsenal, with Libya, which was in the first stage of nuclear development."
"It is, in essence, a manifestation of terribly sinister movements to impose on our dignified State the destiny of Libya or Iraq, which collapsed when they ceded to the great powers," he said.
Libya left its nuclear weapons program in 2000 to regularize its relations with the United States. and secure an economic aid.
And everyone remembers how the regime of Muammar Gaddafi ended, who died in 2011 assaulted by a mob in the midst of a rebellion against his government.
North Korea had said on previous occasions that Libya would have escaped military intervention in the West if it had maintained its nuclear weapons program.
"We have already talked about Bolton's quality in the past, and we do not hide our sense of disgust for him," Kim Kye-gwan said.
Who is Bolton?
So Bolton's statement was received in North Korea with total rejection.
Bolton, 69, is a veteran who has served in three different Republican governments: those of Ronald Reagan, George HW Bush and George W. Bush.
He also served as the US ambassador. before United Nations, but left the position 14 months after debuting in him by the refusal of the Senate to confirm him in the position.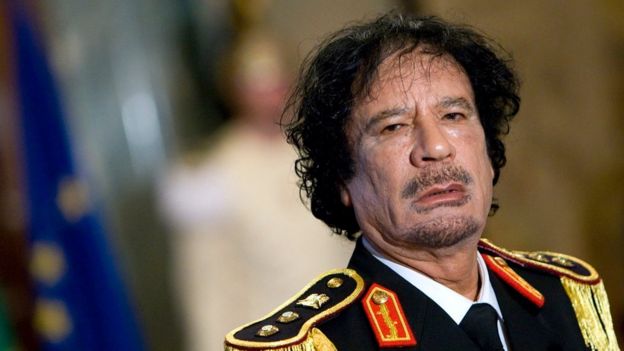 Since April 2018, he is a national security adviser and is known for the hardness of his positions, for defending US power at all costs and for believing that it can be used to influence the world.
In his memoirs, he says that in his time as a student at Yale University he felt "an alien" among so many young people opposed to the Vietnam War.
He was one of the most active supporters of the invasion of Iraq in 2003. He has also advocated the use of military force against Iran and North Korea.
At times of heightened tension, he suggested carrying out a "preemptive" attack on Pyongyang.
Following the threat of Kim Kye-gwan, the US State Department He said he is continuing to prepare for the summit in Singapore and is not aware of any change in North Korea's position on the matter.
However, Pyongyang's latest community affects the warning to cancel the meeting: "If the Trump government does not remember the lessons of the past when talks between North Korea and the US backed down by people similar to Bolton, and pay attention to the advice of pseudo 'patriots' who insist on a Libyan model, the prospects of the next summit and relations between North Korea and the US will be very clear. "