A video of just four minutes caught Kim Kardashian's attention in 2017.
It was Alice Marie Johnson, "mother, grandmother and great grandmother", as she described herself, speaking from the prison in which she had been 21 years for having committed a non-violent drug crime, the first and the one that led her " a life sentence. "
Despite her good behavior and her more than two decades in prison, the 63-year-old woman can not access parole because of the restrictions of the federal prison system in the United States. And his story moved the television star.
After hearing her case through the American media Mic, who posted the video of Johnson on social networks, Kim Kardashian undertook a campaign that took her to the White House on Wednesday, where she met with President Trump to discuss the matter.
"I would like to thank President Trump for his time this afternoon, and we hope that the president will grant clemency to Alice Marie Johnson," Kardashian tweeted after the meeting.
"Awake"
The story of Alice Marie Johnson began to meet a year ago, after the publication of the emotional video in which he called for a reform of the prison system.
"Please, America, wake up, it's time to stop 'overcarcelling' your own citizens,"urged Johnson.
Upon learning the status of the prisoner woman in Alabama, Kardashian contacted his personal lawyer, Shawn Holley (who worked with his father in the defense of OJ Simpson), to take a look at his case and hired a new legal team for Johnson .
This is so unfair… https://t.co/W3lPINbQuy

— Kim Kardashian West (@KimKardashian) October 26, 2017
The star of reality TV managed to get in touch with Jared Kushner , husband of Ivanka Trump and adviser to the president, who has been pushing for a reform of the federal prison system.
According to Johnson's daughters, Kardashian has pushed "considerably" the campaign for his mother's release.
---
Who is Alice Marie Johnson?
Johnson was sentenced to life imprisonment without parole in 1996 for a drug crime without violence, the first he committed.
He was convicted for being a "telephone mule," passing messages between drug dealers and vendors.
According to his family and his advocates, Johnson has had an exemplary attitude in prison, participating in many of his programs. Among them, working in the prison hospice.
The woman met all the requirements for the leniency project promoted by President Obama in 2014, but her case was dismissed.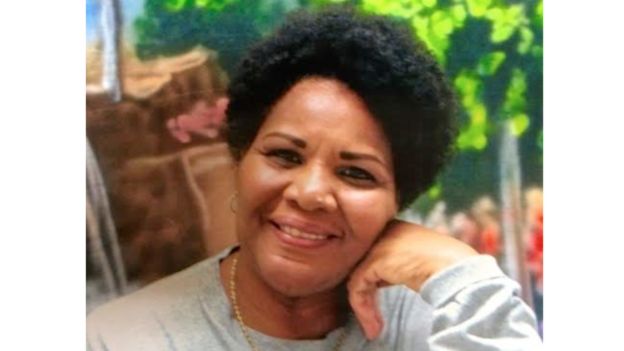 "This is the last time I will make my family go through the anguish of having expectations," Johnson said in statements to the BBC at the time.
Despite this, the recent Kardashian campaign seems to have revitalized the efforts.
Amy Povah, founder of the CAN-DO Clemency group, has been advocating for Johnson's release since 2014 and says she has collected signatures from 70 organizations that support the presidential pardon for Johnson, as well as a letter from a former prisoner at the prison. who is serving a sentence
---
This is not the first time that Kim Kardashian is interested in this type of case and it seems that it will continue along this path.
In an interview this May with the American Mic page , Kardashian explained that his interests have changed.
"Going out to spend my money buying things does not give me the satisfaction I used to," he said in the interview.
"Saving someone's life and doing it once a year would make my heart be fuller."
His meeting with Trump on Wednesday coincides with Johnson's birthday , an event that Kardashian recalled on his Twitter without mentioning his time in the White House.
"Happy birthday, Alice Marie Johnson, today is for you".
Happy Birthday Alice Marie Johnson. Today is for you ??✨

— Kim Kardashian West (@KimKardashian) May 30, 2018