"Maybe if we die we can play."
It is a sentiment echoed by many children who suffer the war in Syria, said Dr. Mohammad Khalid Hamza.
His team of doctors and psychologists from the Syrian American Medical Society (Sams) have been working with children affected by a conflict that has lasted seven years.
This and other humanitarian aid organizations have collected drawings made by children up to 14 years of age who show how they see the war.
Some names of the authors were omitted to protect their identities.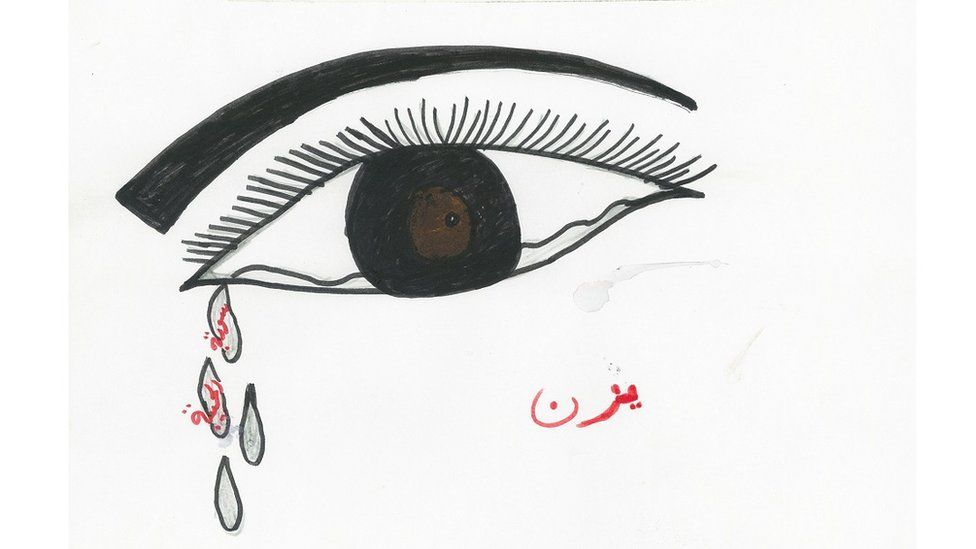 Copyright of the SAVE THE CHILDREN image
Image caption: The words written on the tears say: "Why Syria?".
Images provided by the Syrian American Medical Society, the Save the Children organization and Unicef