Mohamed Salah is expected to be fully fit within three weeks' time, according to the Egyptian FA who expect him to be available for the World Cup 2018.
The Liverpool forward dislocated his shoulder in the Champions League final on Saturday after a tussle with Real Madrid's Sergio Ramos and was forced to leave the pitch during the first half as a result.
It had been touch and go whether he would be fit in time, with Egypt's first match, against Uruguay, coming in little over two weeks' time, on 15th June.
Mohamed Salah injured in Champions League final
However, the Egyptian FA have now confirmed that they expect Salah to be fit for the finals, after meeting with a specialist in Spain, but it is not clear if he will make that first game.
"After meeting Aburidah and doctor-elect Salah in Spain today. Football Federation reaffirms, Salah in the World Cup hopefully and his absence will not exceed 3 weeks," the EFA said on their Twitter feed.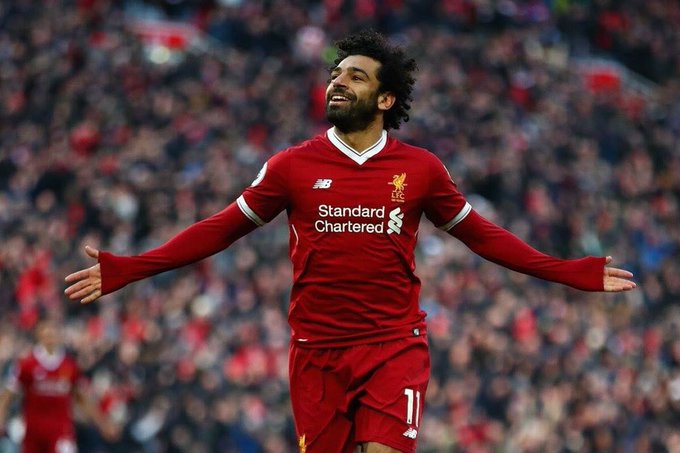 Jurgen Klopp acknowledged immediately after the final that Salah suffered a "serious injury", before the Egyptian himself said he was "confident" he would recover in time to play a part in Russia.
Meanwhile, more than half a million people have signed an online petition calling for Fifa and Uefa to punish Ramos for "intentionally hurting Salah" in Saturday's final.
"Sergio Ramos intentionally kept Mohamed Salah's arm under his armpit, causing dislocation of his shoulder," claims the petition. "Not only missing the rest of the game, but also missing the Fifa World Cup 2018.
"In addition he kept acting that Liverpool players fouled him falsely, causing the referee to give Manne [sic] a yellow card he did not deserve.
"Sergio Ramos represents an awful example to future generations of football players. Instead of winning matches fairly, he uses tricks that defy the spirit of the game and fair play. 
"Uefa and Fifa should take measures against Ramos and similar players, using the video recordings of matches to keep the spirit of the game."
On Monday it emerged that an Egyptian lawyer was aiming to sue Ramos for €1bn. Bassem Wahba accused Ramos of deliberately injuring Salah and inflicting "physical and psychological harm" upon Egypt and the nation's favourite player.