A Nazi officer who falls in love with a Jewish prisoner and saves his life. Two Jewish prisoners who are seen for the first time through the fence of a concentration camp and end up marrying.
These are some of the 7 love adventures that took place in such terrible scenes as the Auschwitz extermination camp compiled by the Spanish writer and journalist Mónica G. Álvarez in her new book "Nazi Love and Horror: Real Stories in the Concentration Camps" .
Stories of couples who were separated for 28 months in different concentration camps without knowing if the other had survived and managed to reunite later.
Or the deep love of Lilly and Felice, the first, a German woman, Aryan, Nazi and married to an SS officer who ends up falling in love with a Jewish lesbian.
Stories even of babies who came to be born in secret fruit of the love that sprang up among the fences of hawthorn …
Mónica G. Álvarez (Valladolid, 1979) investigated for months those love stories in the Nazi concentration camps, interviewed some of the protagonists of them, their descendants. The result is an absolutely overwhelming book.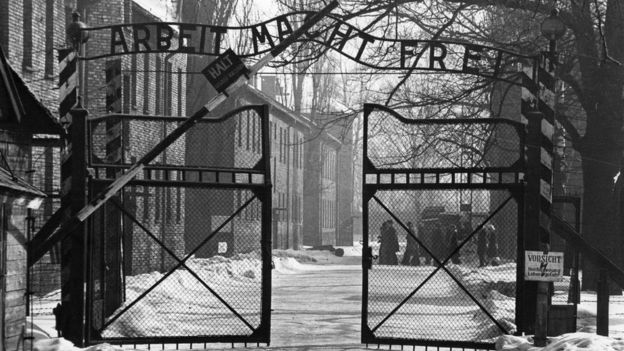 Is a part of his interview for BBC World.

The Nazi concentration camps were terrible places in which millions of Jews died and where those who managed to survive were reduced to human skeletons. How is it possible that love flourished in the midst of that absolute horror, of that sinister scenario?
I thought it was impossible. In fact, I refused to believe it. But I was wrong. Paula, Howard and Nancy, three of the survivors who still live and whom I was able to meet (of the rest I could only chat with their descendants), ratified me that it was possible. That although the Nazis deprived them of practically everything in their lives -clothes, hair, belongings, family- they never managed to take away their feelings. And of course, that need to love and fall in love.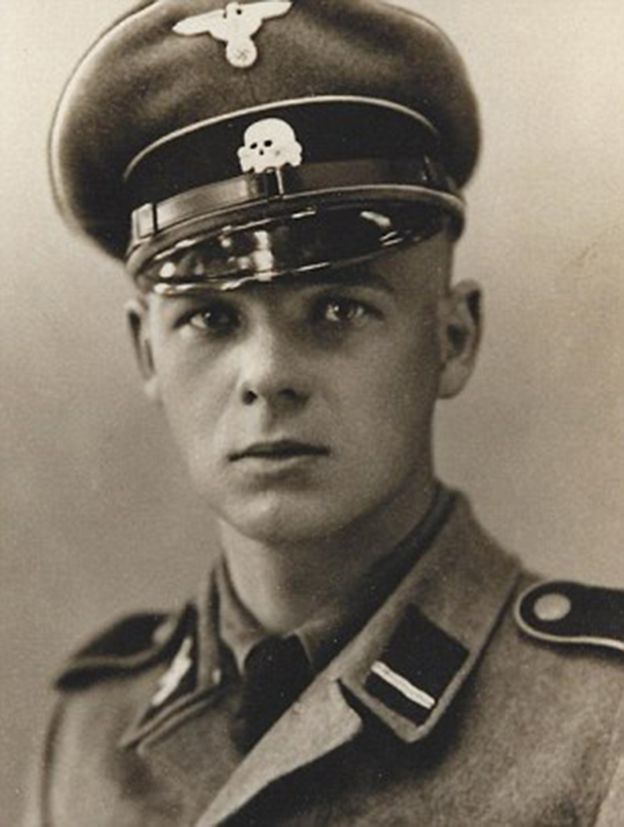 His book contains seven real love stories that had Nazi concentration camps as scenarios. Did love play an important role in allowing these people to survive the terrible conditions they were forced to endure?
Love was a protagonist in itself, actually. Because thanks to this emotion so intangible and irrational that when it arrives it turns us inside, many of the characters of the book found a reason to fight. Without love, they would surely have finished their days in the gas chamber.
You even claim that if some Jews managed to get out alive from places like Auschwitz, it was not so much because of courage or strength, but because of the strength that gave them love. How did that love act?
It was his lifeline and the main possible engine for not failing after the long days of forced labor and beatings. Thinking about the beloved person allowed the protagonists to keep alive the illusion of a better life and safe away from all that tragedy.
The Nazis beat the Jews, humiliated them, treated them like cattle, tried to deprive them of all trace of dignity. Do you think that love, an intrinsically human characteristic, was in that sense a weapon of resistance, of struggle? A way to rebel against those who tried to dehumanize them, to turn them into animals?
Absolutely. The most powerful weapon to combat such cruelty and hatred was love. They wanted to deprive them of everything, even their soul. But they did not succeed. They only managed to snatch them the material thing. Instead, they never destroyed their essence, their dignity, their courage, their strength and, of course, love.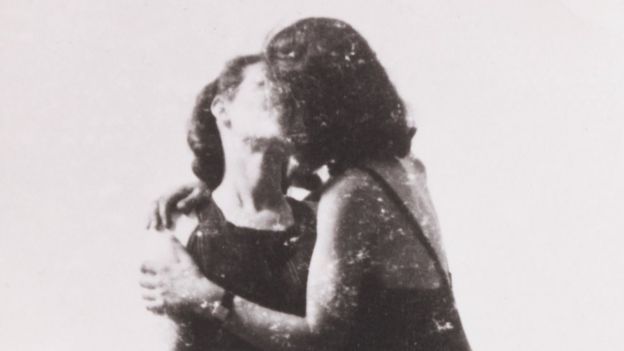 The protagonists of his book came to risk even more than his own life was already in the name of love? Can you give us an example?
After three years at Auschwitz, Jerzy met Cyla. They fell madly in love and, then, the Pole devised an escape plan. That escape materialized and they managed to leave through the door of the concentration camp. Here he risked his life as soon as he met his beloved. Not before. And he did it for love.
Like Franz, a ruthless SS officer who was captivated by the Slovak Jewess Helena. He saved the young woman and her sister from dying in the gas chamber, tried to conquer her, they even got to love each other as they explain. It seems that the love he felt for her had transformed him.
How they managed to outwit the close scrutiny to which the Guardi subjected them as Nazis?
With mischief, unconsciousness and a certain dose of luck. Only the madness that one feels for love makes you contravene the norms and you risk yourself to the point of dying to spend a single moment with the person you love. Something that Meyer did for four months to see Manya. At night, he hid in the barracks of the women in Auschwitz to spend a few hours with her, knowing that if they caught him they would kill him.
Many of the protagonists of his book ended up forgiving – not forgetting – the Nazis for the atrocities they committed. Do you believe that love helped you forgive?
Only a few pardoned their jailers. Actually, they told me not to forget the Holocaust or what happened there; not to ignore the terrible crimes that were perpetrated; and of course, to use love to fight so much resentment. Do not fall for revenge.
A Helena Citrovana, a Slovak Jew who was imprisoned in Auschwitz, l to except the fact that a Nazi sergeant in love with her. His was absolutely forbidden love, right?
During the Third Reich there existed the "Law of Protection of the Hereditary Health of the German People" which, among other things, denied Jews the possibility of marrying or having intimate relationships with people of "German or related blood".
In fact, that "racial infamy" became a crime. Therefore, for an SS official like Franz to fall in love with a Jew like Helena was not only a "sin against blood and race" as Hitler said, but it was punishable by death. The risk of this type of relationship was very high. And still, Franz took a chance.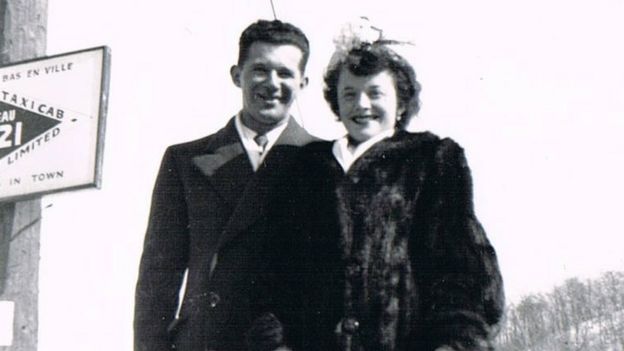 His book also includes a story of lesbian love …
Between Lilly, a German woman, Aryan, Nazi, married to an SS officer and mother of four children; and Felice, German, Jewish and lesbian. His love story challenged Nazism. First, because women at that time were treated as a mere object and their only functions were those of wife and mother. And second, because although female homosexuality was not classified as a crime, it was not well regarded.
Even so, this couple fought for their love until the last day and toppled the biggest impediment that separated them: ideology. When Felice confessed to Lilly that she was Jewish, her first reaction was anger. "How terrible," he said. However, his love was so magnanimous, important and unconditional, that he decided to banish Nazism from his life forever and place in the first place, the love towards Felice.
There were even those who did not know each other and fell in love when they saw themselves through a fence in concentration camps like Auschwitz, like David and Perla, who ended up establishing themselves in Buenos Aires …
That's how they saw each other for the first time, with their faces unhinged due to hunger and illness, with extreme thinness, dirty, hairless … And even so, there arises between them a love at first sight that lasted almost 60 years. They are the example that one falls in love not with appearances but with that which is invisible to the eyes and which connects us to human beings.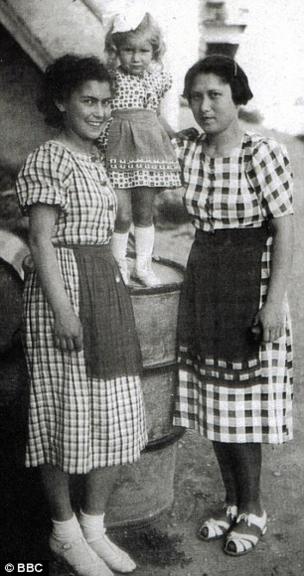 In several of the cases that you have investigated, it was really a miracle that some of the protagonists of those love stories were reunited. This is the case, for example, of Howard and Nancy Kleinberg …
Meeting this dear couple is one of the gifts of my career. Not only for his testimony but also for his generosity and his human quality. When they told me their love story, I cried. It was not be for lowerly. After all, and as Howard told me, who picks up a boy from the ground, dying, saves him and brings him back to life? The absolute act of kindness of Nancy is what led these octogenarians to become true soulmates.
What is all of your favorite story?
All are. But the stories of Paula and Klaus Stern and those of Howard and Nancy Kleinberg are very special to me. I have had the opportunity to meet them, chat with them, mourn with them … Be friends. And the bond we have created is so wonderful that it will last forever. I carry them in my heart.
In the concentration camps, were there more love stories than we imagined? What has led him to choose the seven stories he tells in his book?
I did not choose them They chose me from the first day. As soon as I started the research work, each one opened doors for people and unknown emotions. For the first time, stories choose me. And it is not surprising, we talk about love, feelings … And that is not chosen. It happens without more.
You have personally interviewed some of the protagonists of the seven love stories in Nazi concentration camps that he tells in his book. What is the most that has reached the heart of your testimony?
I admire how they have learned to live again after that barbarism, their human quality and generosity, their optimism … But above all, the values they have transmitted to their descendants far from resentment, hatred and animosity. There is no revenge, only that "do not forget" and that tell the story so as not to repeat it again.
Previously he had written a terrible book entitled "Nazi Guardians: The Female Side of Evil," in which he analyzed the most perverse side of female nature. What led you to take an interest in the opposite, for love?
I refused to think that the Nazis had managed to wrest absolutely everything from their prisoners. I did not want to believe that they had managed to deprive them of their human qualities, goodness or feelings. I was right. They never made it. Because no one can snatch a human being his most precious essence. Neither of course, the deepest love.
What have you learned while writing this book?
That love is the only thing that moves the world. Neither money, nor power, nor fame, nor politics achieve something similar. The only thing that causes the human being to shiver so much is love. Because in the end, it does not matter what time you are, in what place or what living circumstances, love is universal.