It was 1968 when Julian Stanley, a professor of psychometrics (the discipline that tries to measure and quantify psychological variables) stumbled upon a 12-year-old genius child.
The boy was doing a computer science course at Johns Hopkins University in the United States.
His name was Joseph Bates and he was brilliant, but he was bored. He was much more advanced than the rest of his group.
Inspired by the child, Stanley decided to start a study that would last for 45 yearsand that would document the development of children with special abilities.
The investigation included Mark Zuckerberg, the founder of Facebook, Sergey Brin, one of the founders of Google, and the American singer Lady Gaga.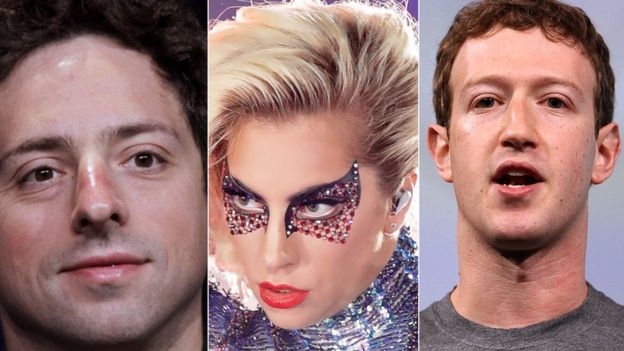 And what happened to Bates? It went pretty well.
He completed a doctorate, was a university professor and became a pioneer in the field of artificial intelligence.
Stanley, meanwhile, devoted himself to the Early Mathematical Mathematics Study (SMPY) program at the Center for Talented Youth at Johns Hopkins University in the US city of Baltimore, USA.
The research involved more than 5,000 children with a high IQ.
And it was thanks to this study that Stanley made surprising findings.
One of them is contrary to a popular belief that practice makes perfect; that is to say, that anyone can become an expert as long as he tries hard and concentrates on his goal.
Because, according to the SMPY, the early cognitive ability, referred to the way in which the problems are solved and the adequate decision making, has greater effect on the achievements than the practice , or even the socioeconomic status.
And that is why it is important to stimulate the abilities of gifted children since they are small. According to experts in education, it is not recommended to force them to become geniuses because that can generate a series of social and emotional problems.
But if you want to encourage the boy, and make him happy, you can take certain measures, which we summarize below.
1. Expose it to various activities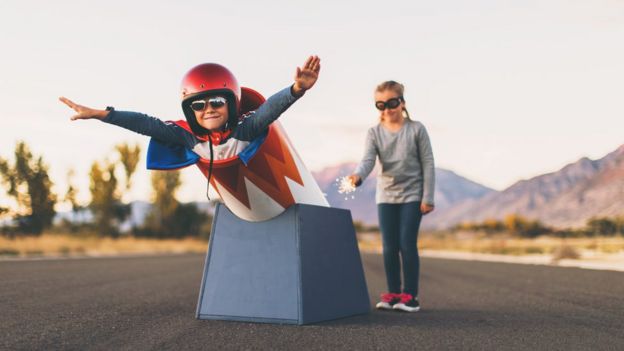 Children who are very smart need the novelty to stay motivated.
So increasing life experiences will help them develop the confidence they need to face the world.
Psychologists say that comfort is given by routine and the known, but to try something new, courage is needed.
2. Stimulate your talents and interests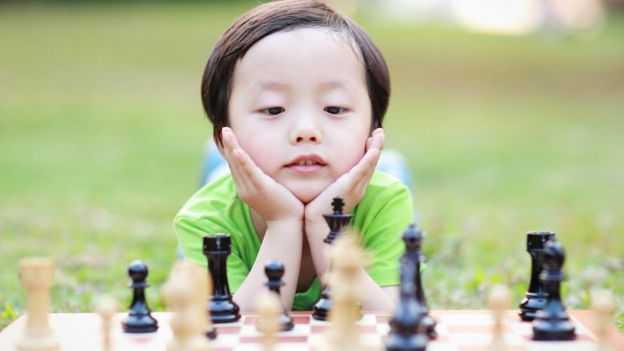 Whether it's a new sport, a musical instrument or acting lessons, letting children explore their talents from childhood is important for them to develop skills such as resilience.
But you should not force them to be something they are not.
3. Support your intellectual and emotional needs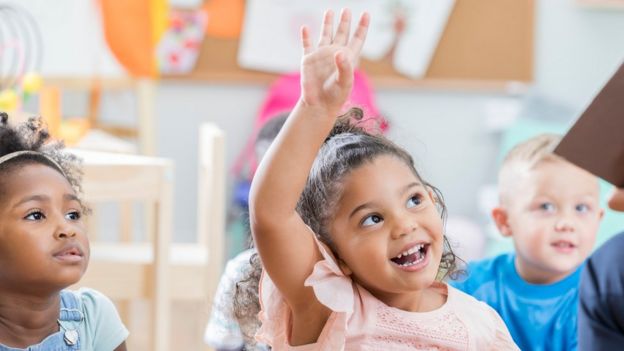 Curiosity is the essence of knowledge.
Children can ask a lot of questions before starting school, and although it may be a bit exasperating, it is very important that they do so for their development.
The more they ask "why" and "how", the better they will go at school.
4. Praise the effort, not the skill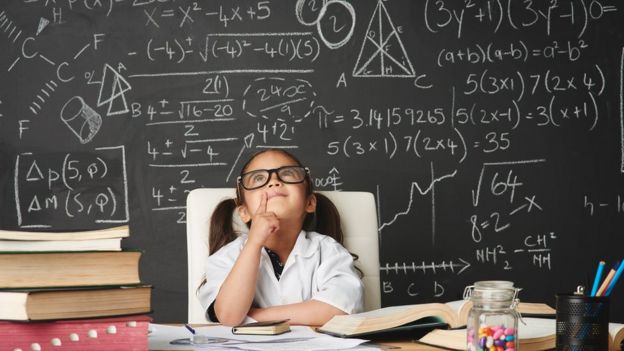 It is important to help children to have an attitude of improvement and development celebrating learning, not the result.
Children learn to react to stimuli through their parents.
So, whether it's learning a new language or riding a bicycle, the willingness to learn is a positive feature that should be promoted.
5. Do not fear failure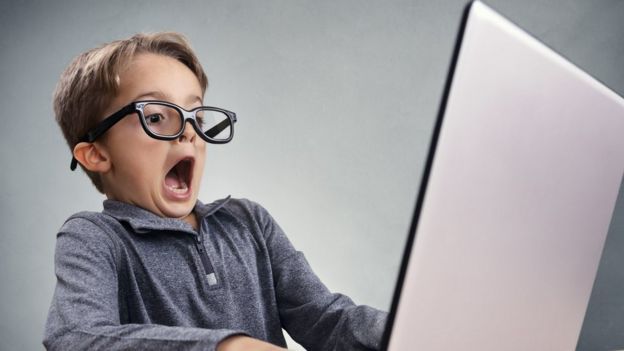 Errors should be assumed as the steps necessary for learning.
What these mistakes leave must be treated as an opportunity to grow because it will help them understand how to deal with the problem in a better way the next time they are presented.
6. Avoid labels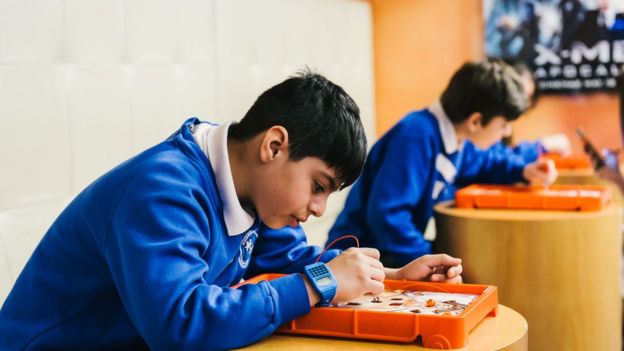 Cataloging children will only get them away from their peers.
In addition to putting them at risk of becoming victims of bullying , you can also make them feel the pressure to disappoint others.
7. Coordinate strategies with teachers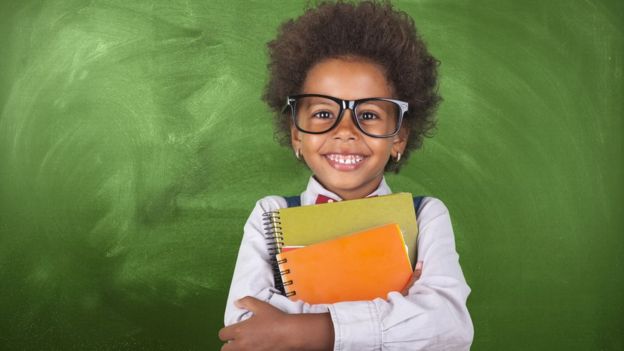 Smarter students often need material that challenges them intellectually, additional support and freedom to learn at their own pace.
For that reason, planning your activities considering the particularities of the educational system to meet the requirements of the child is very important.
8. Evaluate the child's abilities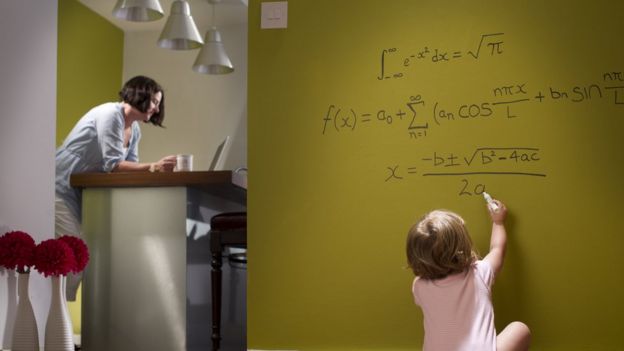 This information helps the father to present the case if the child needs activities similar to those usually performed by older children.
Additionally, it allows to identify conditions such as dyslexia, Attention Deficit Hyperactivity Disorder or social and emotional problems .

How to know if a child is gifted?
They have a very good memory.
They learn to read when they are very young.
They like to be in control.
They have musical abilities.
They ask questions constantly.
They have unusual hobbies and specialized knowledge in certain subjects.
His sense of humor is very developed.
They invent additional rules for games.
They have knowledge of world events.