Since January, more than 200 cases of polio have been reported in Pakistan.
It is the highest level of infections in about 15 years, but despite this, not all parents want to vaccinate their children to protect them from the disease.
Abrar Khan, 26, takes to the streets in Baldia, a poor neighborhood in the city of Karachi.
Go with crutches and move carefully, trying to avoid potholes or puddles of dirty water in narrow alleys surrounded by small houses.
Khan contracted polio when he was three years old and now is part of a team dedicated to changing the mentality of families who refuse to immunize their children.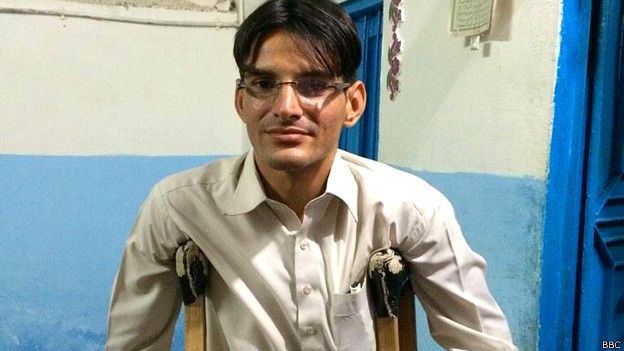 Many in Pakistan believe that the vaccination campaigns are a Western conspiracy to sterilize their children. That is the message that the Taliban has been broadcasting for the past 10 years.
In 2012, Taliban militants ordered the suspension of vaccination campaigns in tribal areas in the west of the country in response to US drone strikes.
Since then no child has been vaccinated in that region. And the result, according to the UN agency for children, Unicef, is that nearly 300,000 children have not been vaccinated in the last two years.
Outdoor sewer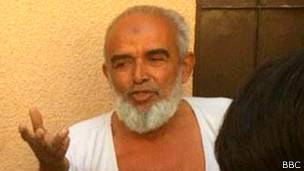 Most residents of Baldia come from tribal areas of Pakistan and refuse to have their children immunized.
This is a region considered high risk and I see clearly why. There is no sanitation network.
While walking through the narrow streets, I pass an open sewer that crosses a residential area.
And even before you see it you can smell this open culvert full of excrement and rotting garbage from a distance.
In these conditions polio expands easily, but that does not prevent a dozen children from playing in this polluted environment. Everyone seems to be under the age of five.
House for house
Khan and his companions are escorted by armed police. Without this protection, the team can not do its job.
Many health workers and police have died during vaccination campaigns in Pakistan. In this same town there was a shooting last week.
We knock on the door of a house and an elderly woman looks after us, surrounded by four curious children.
"None of the children of our neighbors has been vaccinated," he says. "Why do you want to vaccinate my grandchildren? I do not agree with this, I do not trust them," he tells us with anger as he indicates with a gesture that the conversation is over.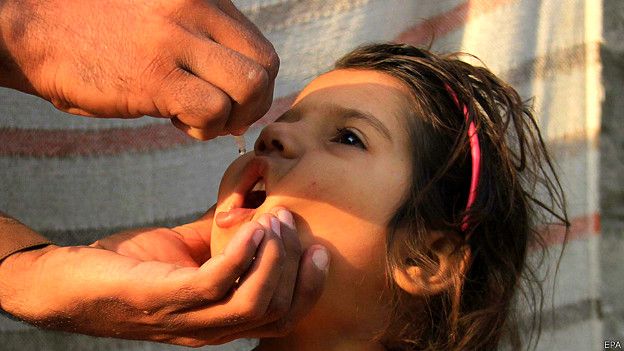 Khan goes to the next house. A man standing in the doorway starts yelling at him. "My children do not need this, leave them alone, why polio, why do not they worry about other diseases?" She says.
Khan responds calmly: "We are trying to eliminate polio, we want to prove that this is possible."
But the man shouts again: "Show to whom? To the United States? I do not care what the United States thinks!"
People begin to gather around the man who continues to exclaim: "I do not trust you!"
Khan does not give up. Take a leaflet with the text of a fatwa, a religious decree of a cleric who approves vaccination against polio.
"What is this?" says the man, even more agitated. "I can not read, why do you give me this?"
Finally the man tells Khan to leave and closes the door with a bang.
As we leave the house Khan explains: "I try to talk to them in different ways, but they do not want to listen, I even tell them, look at me, I am a victim of polio, their children could end up like me," he says, pointing to the hand to his legs.
I can hear the frustration in his voice: "This man is doing something very unfair to his children by denying them vaccination, it is driving them towards disability for life, it is their children's worst enemy."
"Bad management of the government"
The refusal of the parents and the influence of the Taliban are not the only causes of the increase in polio cases in Pakistan. Some observers speak of another factor: poor management by the government.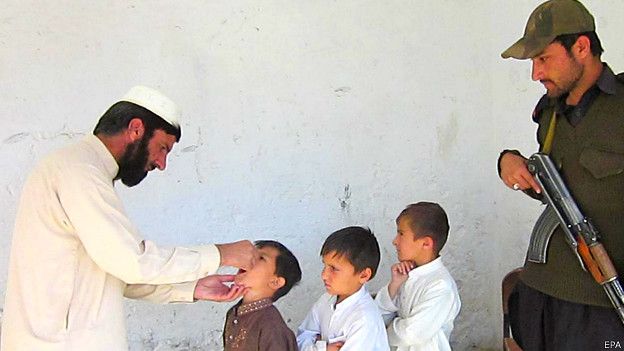 A recent report described the official program against polio as "a disaster". The authorities take too long to organize the vaccination campaigns, which are also inefficient, according to the report.
The workers of these official programs themselves have too much work and are poorly paid. Some told me that they should wait for days for the security escort.
The result of all these factors is that so far this year over 200 children contracted polio. We are talking about more than 200 families who see a loved one suffer for a cause that could easily have been prevented.
At the end of a long day Khan invites me to go to his house to meet his family. He was recently married and in his house are his wife and other women, sisters of Khan or his partner.
In total there are seven families living in the same house with a total of 26 children.
"How many children would you like to have?" I ask Khan. "Three, God willing," he replies. And he adds with a smile: "I'm sure I'll vaccinate you."