On Sunday morning, a major fire broke out in Delhi's only Rohingya refugee colony in Kalindi Kunj. More than 225 Rohingyas now have nowhere to go.
The fire broke out at about 3.30 am allegedly due to short circuit. The eye-witnesses reported that men were running around naked as their clothes had caught fire. Within 20 minutes, residents said, all 46 houses in the camp were gutted to ground and with it, went away the hope of having a shelter. Most families lost their belongings, clothes, and even their documents including identity proofs.
The Rohingya refugees told news agencies that they have lost all belongings including the little money they had as they have no bank accounts.
An official of the fire department said, 11 fire engines were rushed to the camp and it took over three hours to control the fire. Around 44 shanties were completely gutted in the fire. The fire spread very fast as most of the shanties had plastic sheets over the temporary shelters.
The fire department and police have not been able to establish the cause of the fire yet.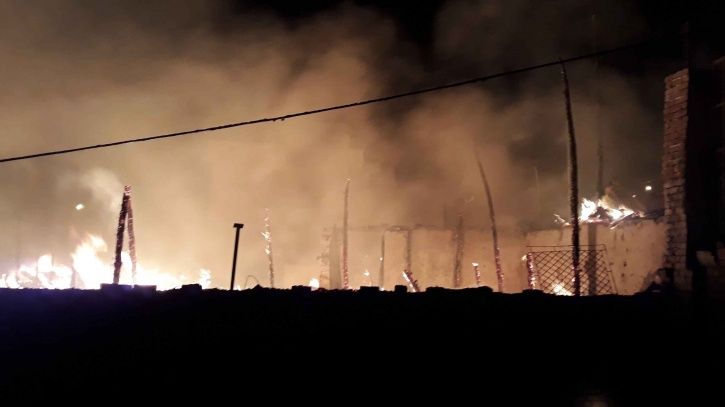 THE FIRE BROKE OUT AT ABOUT 3.30 AM ALLEGEDLY DUE TO SHORT CIRCUIT./BCCL
However, NGOs and activists working with the refugees and frequenting the camp claim that the fire was pre-planned as part of driving out the refugees from the capital.
All occupants of the Rohingya camp have been moved safely to a temporary shelter, police said. A forensic team and officials from the electric supply board visited the camp, to find out exactly what caused the fire.
This was the fourth fire the camp has experienced over the past six years.
A preliminary probe revealed that the fire began in a toilet in the far-left corner of the plot, where over 47 families live. Officials suspect a short-circuit in an electrical wire may have started the fire which then spread to shanties made mostly of asbestos, tin and plastic sheets.
Residents said they were woken up by the cries of people and when they emerged from their tents they saw massive flames enveloping the area. Syed Hussain, 35, said they had just enough time to wake up their children and family members. "People from the adjoining areas came and tried to douse the fire with buckets of water but the tents quickly caught fire and were destroyed," Hussain, who has been living in the camp since 2012, narrated the harrowing details to The Times of India.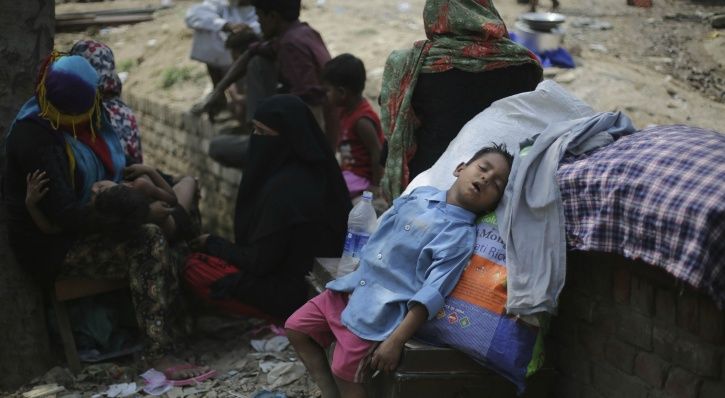 THE ROHINGYA REFUGEES TOLD NEWS AGENCIES THAT THEY HAVE LOST ALL BELONGINGS INCLUDING THE LITTLE MONEY THEY HAD AS THEY HAVE NO BANK ACCOUNTS./AP