The battery industry is key for our planet: it has the capacity to save it … or to destroy it.
If it achieves the first, then renewable energies – such as solar, wind or geothermal – will one day become our main source of energy supply. And to reach that point we must systematically reduce CO2 emissions, that is, "decarbonize" the world .
A fundamental part of this "decarbonization" has to do with transportation. The "but" is that electric cars use lithium batteries and that poses a problem because lithium is also a mineral resource that will come to an end.
How to store energy without polluting and without the cost being exaggerated?
There are two elements that could have the answer: zinc and oxygen .
The limits of lithium
The news about how the technology of batteries is reaching its limit have not stopped surfacing in recent years.
"Since I started working in the energy sector, about seven years ago, I have seen a big change in the way energy is provided," Chris Morrison, who works as a manager at the British electric multinational Centrica, told the BBC. .
" There is a lot more renewable energy, and with that increase we have seen a greater mismatch between supply and demand for energy," he added.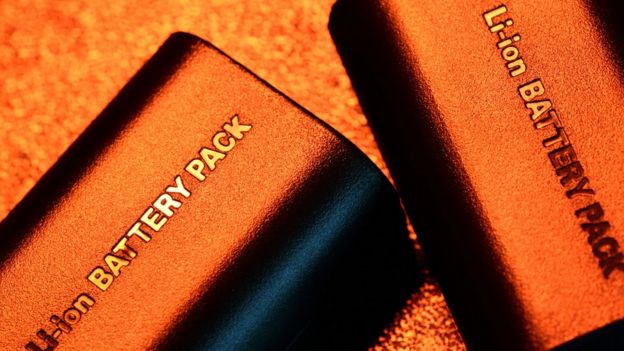 The company Oxis Energy, in the United Kingdom, has been researching the battery market since 2005. Its executive director, Huw Hampson-Jones, told the BBC that the problem has to do with the fact that lithium is reaching its limit.
"Lithium (ion) batteries have been on the market for about 26 years and are reaching their maximum capacity as technology," he said.
These batteries take a long time to charge, have a limited life, are downloaded quickly and are not too secure (remember the scandal Samsung Galaxy Note 7?).
"The 'holy grail' of the batteries"
Zinc could be the material that replaces lithium in rechargeable batteries. In fact, it is already being done in some towns in Asia and Africa.
Biotechnologist Patrick Soon-Shiong, president of NantEnergy, an Arizona-based firm specializing in energy storage, announced last week during the One Planet summit – held in New York on September 26. – the development of a new rechargeable battery made of zinc.
"Zinc is the 'holy grail' of batteries," he said in an interview that was published on the US television channel CNBC.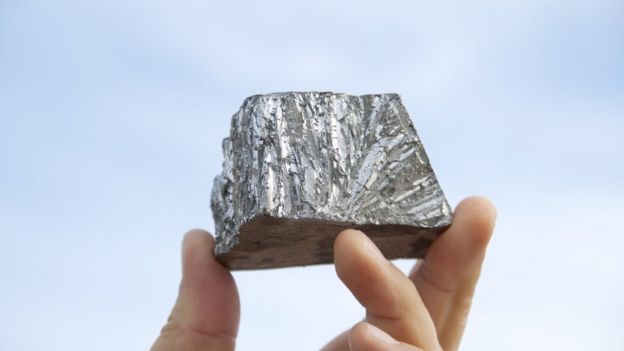 Soon-Shiong highlighted an interesting question: that zinc is found in the cells of our body (it is necessary for our defensive system to work).
Mixed with oxygen, it can become a more economical way than lithium to store energy, he said.
The company has already tested it in more than 100 towns in Africa and Asia that are using solar panels and batteries made of these materials. "200,000 people on the planet are using that system," explained the businessman.
NantEnergy is transforming how energy is generated, distributed, and stored globally through renewables and energy storage solutions using low cost, clean, safe and earth abundant materials #energystorage #renewableenergy #microgrid #energy #battery #changinglives #communications pic.twitter.com/2nM6h41QT2

— NantEnergy – Fluidic Energy (@NantEnergy) June 8, 2018
"Lithium is toxic, but zinc and air are not elements of nature, " he added.
But the idea of ​​making batteries with zinc was not his.
Thomas Edison tried to develop batteries with that material 100 years ago, but it did not make them technologically viable. "Now we have solved that problem," Soon-Shiong said.
More recently, in April of this year, researchers from the University of Maryland, in the United States, developed a battery based on water and zinc that could be used for electronic products in the future.
NantEnergy says that its zinc and air batteries are the first commercially viable in the world and achieved through them two objectives: make them rechargeable and reduce the cost of energy storage to US $ 100 per kilowatt-hour , a figure that some of Industry experts consider it essential to sustain the system.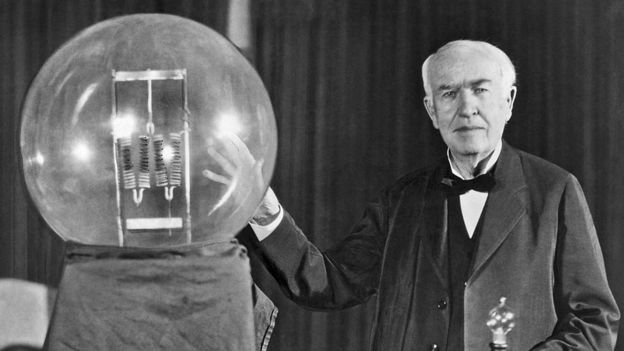 Issues to solve
The Soon-Shiong company obtains zinc from Indonesia. In the United States, reserves reach 5% worldwide. Australia and China are the largest producers of zinc : together they comprise half of all the zinc on the planet.
In contrast, lithium reserves barely reach a twentieth of those of zinc.
Materials like lithium are expensive because they are more scarce. In addition, the extraction and prolonged exposure to lithium pose serious health problems.
Zinc and air batteries are not flammable and, according to a report published in the MIT Technology Review , their remains can be safely disposed of.
NantEnergy said that its immediate objective is to use its product in renewable microgrids , which allow to provide electricity to small areas. And the company says those batteries will have other uses later.
Zinc and air batteries could also be used to power cars, buses, trains and even electric motorcycles.
"This market is huge," said Soon-Shiong, who estimates that these plans will become a reality in 2020.
But one question remains in the air. If zinc becomes "the new lithium", will there be enough to support the global demand?