Sanjay Leela Bhansali's upcoming film had quite a journey from 'Padmavati' to 'Padmaavat'. The film starring Deepika Padukone, Ranveer Singh and Shahid Kapoor garnered trouble, but this time it was bit more than SLB's previous films.
There are good directors, and there are bad directors. And then there are mavericks like Sanjay Leela Bhansali. In a career spanning almost three decades, Bhansali has done it all – written, produced, directed, edited and even composed music for his films. Deepika Padukone had once called him a 'demanding director' who knows exactly what he wants at any given level of filmmaking. Shahid Kapoor had claimed that he can be quite a tough taskmaster for those who aren't ready to work hard. He says Sanjay Leela Bhansali is a 'mad genius' and a 'drug'. Yes, his cast and crew, and even his audience can easily get addicted to him and his kind of cinema! His latest film Padmaavat might be gathering a storm, but this isn't the first time that a Bhansali film has hogged headlines.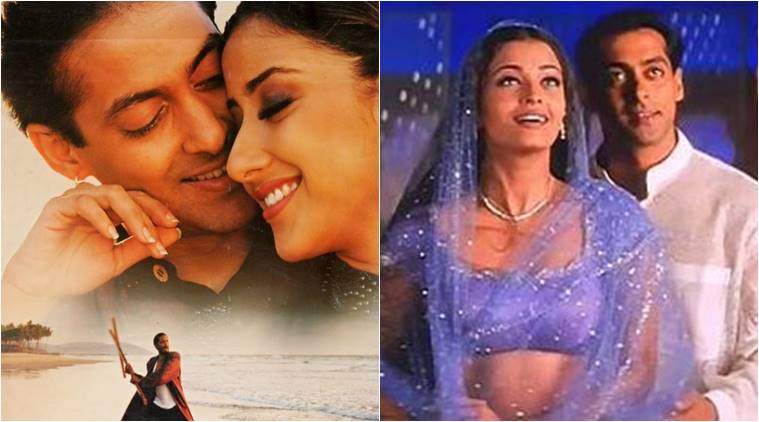 Sanjay Leela Bhansali's initial directorials Khamoshi and Hum Dil De Chuke Sanam had very different plots.
Sanjay Leela Bhansali or SLB might have started his directorial journey with a simple, emotional drama Khamoshi: The Musical, but it was his Hum Dil De Chuke Sanam which cemented his position in Bollywood as a filmmaker who brings alive the grandeur of Indian culture on the big screen. While Khamoshi depicted a beautiful story of love and redemption between a daughter and her parents, HDDCS was fiercely romantic depicting how far can you go to choose between love and responsibility.
Both had his then favourite star, Salman Khan, but in roles which were poles apart. The only connecting thread between these two films and Salman's characters was music. He played an amateur musician in both and just like any other Bhansali film, these two were musical blockbusters too.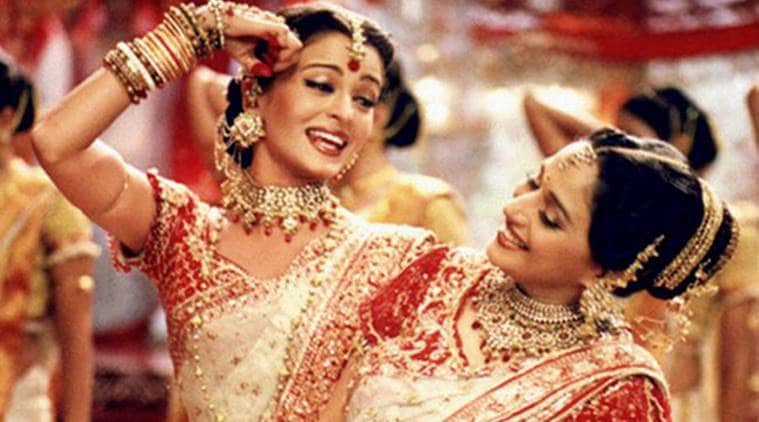 Madhuri Dixit and Aishwarya Rai made Devdas' song 'Dola Re' an iconic one.
Bhansali's Devdas was on similar lines flaunting everything Indian and a story that has remained close to our hearts. Of course, it had its share of controversy too, majorly about Chandramukhi and Paro meeting. As per the original novel, the two ladies never came face to face, leave alone dancing on "Dola Re." But Bhansali altered the original screenplay with so much conviction, that the song became one of the most iconic numbers in the history of Bollywood, with two divas – Madhuri Dixit and Aishwarya Rai sharing screen space. And just when we started believing that a Bhansali frame was all about exuberance, he gave us Black, sans any colors, literally.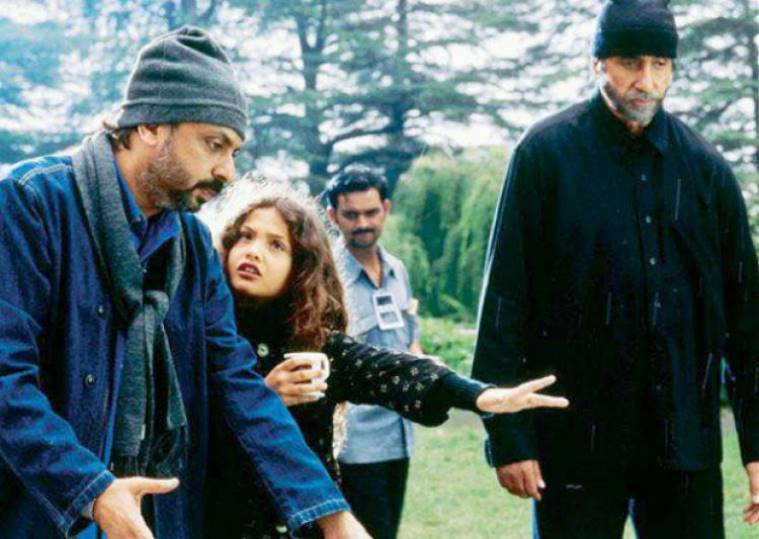 Sanjay Leela Bhansali on the sets of Black starring Rani Mukerji and Amitabh Bachchan.
Black went down to become not just Rani Mukerji, but even Amitabh Bachchan's best performance till date. The film showed a different side of director Bhansali, how in the absence of any song and dance, he could bring out the purest of human emotions. The film showed hope despite being full of melancholy. SLB carried this feeling into his next film too – Saawariya. Though the film marked the big Bollywood debuts of current favourites Ranbir Kapoor and Sonam Kapoor, and brought back Salman even if in a cameo, but it failed to connect with his loyal audience. Even Ranbir's 'towel drop' act couldn't save it. Saawariya bombed so heavily, that till remains Bhansali's most disappointing work till date. It was adapted from Fyodor Dostoevsky's short story "White Nights" and its frame-by-frame copy from 1985 film by the same name somehow couldn't gel with the Bollywood audience.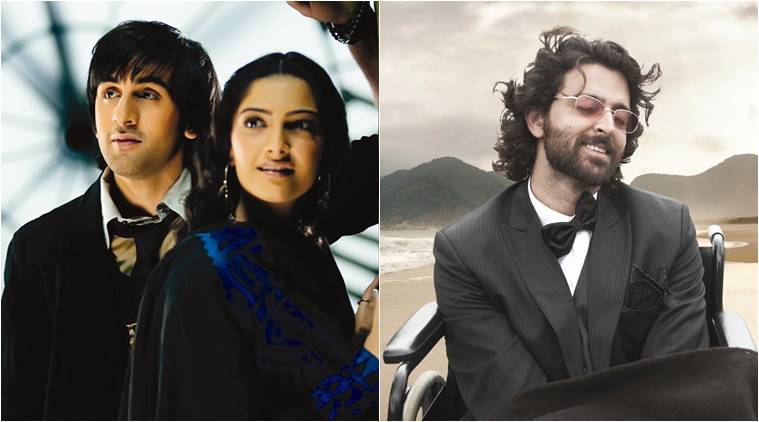 Sanjay Leela Bhansali's Saawariya was a disaster while Guzaarish only found critical acclaim.
Bhansali however remained adamant in terms of experimenting. He went ahead with Guzaarish after Saawariya. Though the film got critical acclaim for Hrithik Roshan playing a magician who seeks euthanasia and Aishwarya for her subdued act, it fell under criticism for promoting mercy killing. Bhansali was also accused for plagiarism by writer Dayanand Rajan who said the plot of Guzaarish was lofted from his unpublished novel 'Summer Snow'. Then script writer Akhil Rajendra Dwivedi also held that Bhansali had used his script which he had already registered. A few more trouble here and there about Aish smoking onscreen followed.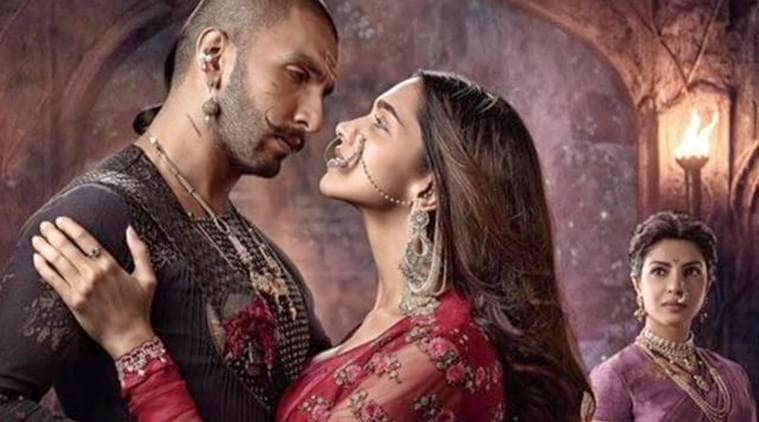 Sanjay Leela Bhansali directed film Bajirao Mastani is so far his most successful.
The filmmaker soon returned to his kind of cinema, but this time with a twist. With Ram-Leela, he gave a twist to the tale of Romeo-Juliet, but invited trouble from, well, the Rajputs. Yes, Bhansali's tussle with the community did not begin with Padmaavat. According to the protesters, the movie had "objectionable content misinterpreting the history of Rajput and Rabari communities" as the two protagonists belonged to separate groups. Even arrest warrants were issued against Bhansali, Deepika Padukone and Ranveer Singh as contrary to the title, it had nothing to do with Lord Rama's life! The film was renamed Goliyon Ki Raasleela Ram-Leela.
Bajirao Mastani can be, by far, called Bhansali's biggest film. Of course, this, since we are yet to watch Padmaavat. He repeated his Ram-Leela pair Ranveer-Deepika this time too, and even got Priyanka Chopra from a cameo in the previous film to playing the second lead in this one. Needless to say even this film got caught under historical inaccuracies, but it's grand war scenes and grander cinematography stole the show. The trio got into the skin of their characters like never before, with special applause for Ranveer who delivered his best shot till date.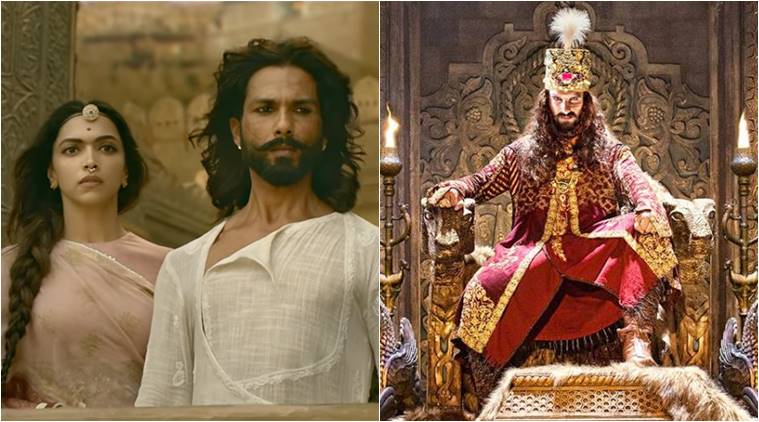 Padmaavat stars Deepika Padukone, Ranveer Singh and Shahid Kapoor.
When Bhansali conceived Padmaavat, then Padmavati, he wouldn't have ever imagined that the film would not only generate a furor but end up giving him nightmares. But we know he is used to handling controversies. Most of his films have been examples of how to overcome dissent. Of course, his latest one was a bit too much to deal with. Whether or not it has a dream sequence between Khilji and Queen Padmavati is yet to be known. But whatever we could understand from its trailers, Bhansali has tried not to put the honour and valour of the Rajputs at stake. He is known to withhold the colours of India on the big screen. It's time to give Padmaavat a chance!