Saudi Arabia will allow women to enter major sporting events for the first time.
This was announced by Saudi authorities this Sunday, so that full families can enter from 2018 to three stadiums whose access was allowed only for men .
The kingdom, considered ultraconservative, has some of the strictest restrictions in the world for women.
The announcement comes in the framework of the ambitious reforms promoted by the powerful Crown Prince Mohammed bin Salman, including the historic decision to allow women to drive since June 2018.
"Beginning the preparation of three stadiums in (the cities of) Riyadh , Jeddahand Dammam to be ready to welcome families from the beginning of 2018, "the official account of the General Sports Authority posted on Twitter.
Restaurants, cafés and video screens will be installed in the venues, the authority added.
The changes
Hundreds of women were allowed to enter a sports stadium in Riyadh last month, used mainly for football matches, in an act to celebrate Saudi Arabia's national day.
Sunday's announcement means that women in Saudi Arabia will be allowed to attend sporting events in stadiums with men for the first time .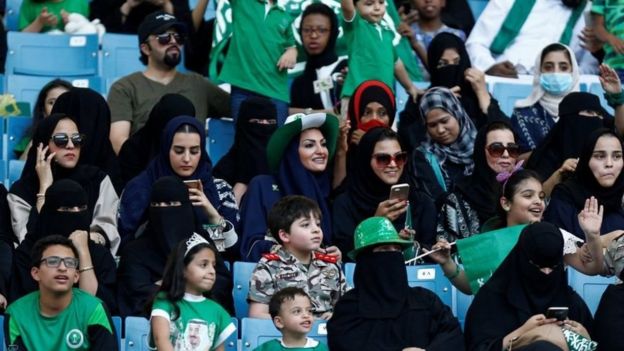 Under the current guardianship system in this country, a male member of the family – normally the father, husband or brother – must grant permission for the study, travel and other activities of a woman.
However, the kingdom seems to be flexibilizing some rules as part of its plan called "Vision 2030" for economic and social reforms, while preparing "for an era after oil."
Last month, a royal decree announced that women would be allowed to drive.
It is also expected that the kingdom will lift the public ban on theaters and allow the celebration of mixed genres, something never before seen.
" First women driving, now stadiums, what's next? Nightclubs? " Said a Saudi Twitter user, echoing a flood of comments on social networks that expressed surprise at the accelerated pace of the reforms.
Prince
In a striking public appearance, last week, Mohammed bin Salman promised a "moderate" Saudi Arabia, long considered an exporter of a kind of Puritan Islam.
The 31-year-old prince, as is well known, promised that his kingdom will once again be "what it was before: a country of moderate Islam that is tolerant of all religions and the world."
His comment coincides with his public image of audacious liberal reformer in a very conservative country where more than half of the population is under 25 years old.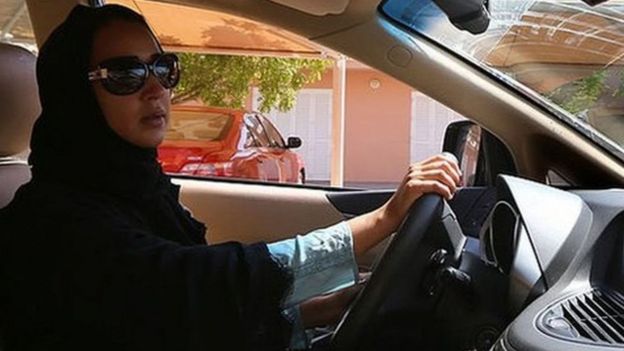 But his vision of a new Saudi Arabia is fraught with risks and could trigger a reaction from conservatives, analysts warn.
"Despite bold statements, it is important to remember that the dominance of conservative thinking since the late 1970s can not be reversed quickly, " said Eurasia Group analyst firm.
"Ultraconservative and radical elements continue to pose risks," they say.
The government seems to have put a brake on the much feared religious police, accused for a long time of harassing the public with rigid Islamic customs, which have almost disappeared from the big cities.
Some conservative clerics, who for years strongly opposed more social freedoms for women, have retreated and decided to support measures such as driving licenses for women.