It is estimated that half a million children disappear in India every year.
In view of this, the non-fiction Indian writer Sonia Faleiro met with the parents of one of the girls who lost track, when she was 13 and while walking with her mother through the streets of a village remote from Uttar Pradesh, a state in the north of the country, was pushed inside a vehicle and kidnapped.
This is Faleiro's account of the case.
On the morning I met with Ram Bharan, a brick-making worker in a remote village in the state of Uttar Pradesh, in northern India, his family was immersed in preparations for a wedding.
The girlfriend, 15 years old, was the daughter of Bharan.
The sweet-faced teenager was sitting on the floor of her house made of mud. She had been smeared with turmeric during a premarital ritual that purifies the skin of the bride.
But unlike the weddings I've attended, there was no music, no dance , no joy.
The atmosphere was total sadness.
Bharan had not planned to marry his daughter so young.
The man is illiterate and keeps his family with the salary that is earned every day. And, like any father, he wanted the best for his children.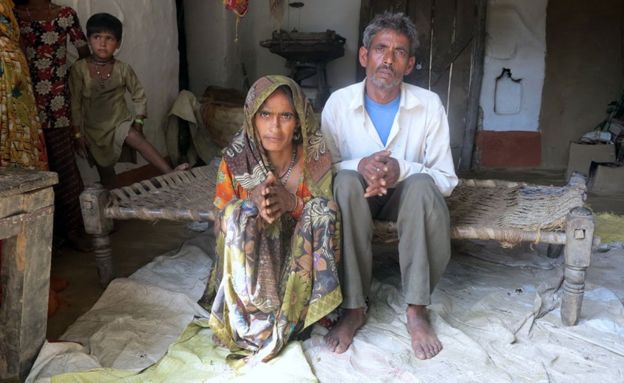 The minimum age for marriage in India is 18 for women and Bharan would have liked her daughter to finish her studies.
But in April of last year, her youngest child, Savriti, was kidnapped. He told me he was 13, nine months and three days old.
Every morning Savriti accompanied his mother to the brick factory with a thermos of tea for his father. The pottery was 20 minutes away on a quiet dirt road.
But that morning, some men rode her in a rustic vehicle on the move. Her horrified mother could only scream as they walked away leaving behind a cloud of dust .
The teenager is still missing and her case is just one among many.
Several civil society organizations claim that up to 500,000 children disappear every year in India.
Uttar Pradesh, in particular, is a place without law, where the greatest number of crimes registered in the country against women and children occur.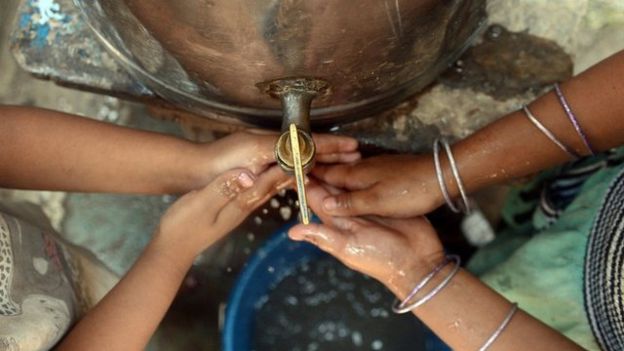 After the abduction, Bharan decided to marry his other daughters-six in all-as soon as possible with those who wanted him. He felt that he could not protect them, so it was better to send them away.
I talked to this slender man with a goatee and dressed in khaki pants and a long-sleeved shirt as protection from the cold.
The family is sakia, he explained, referring to his caste.
I had not asked, but in these places people introduce themselves to others with that information. And l will sakias are low caste, who are both beneficiaries of affirmative action programs .
Belonging to a low caste means living suspended in insecurity and fear. And with the kidnapping of his daughter, Bharan's fears materialized completely.
Police who "disguise"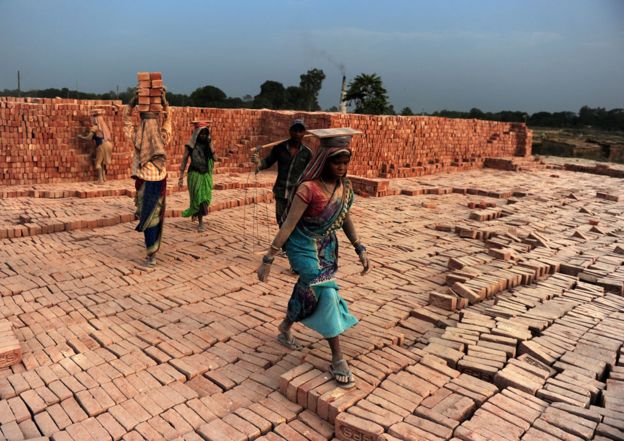 The day after the disappearance, he went to the police station. Since he could not pay for a bus ticket, he walked there. It took two hours.
He told the police what he knew. One of the kidnappers was his own neighbor .
The officials went to the village to look for the man, but they could not find it. Then, they demolished his hut to teach him a lesson. Then they left and never returned.
When I visited the police station there was not even a written record of his complaint. An official who spoke with me did not give importance. "The girls run away," he told me.
I was not surprised by his response. The search for missing children takes time, officials and resources, and the police in India lack these three things . To avoid opening an investigation, they pretend that no crime has been committed.
Savriti was not even the first girl to disappear in the area.
According to rumors in the village, the neighbor who kidnapped her is linked to a traffic mafia of people working with brothels in Mumbai and New Delhi. When children disappear in India, it is often because they have fallen into the hands of such networks.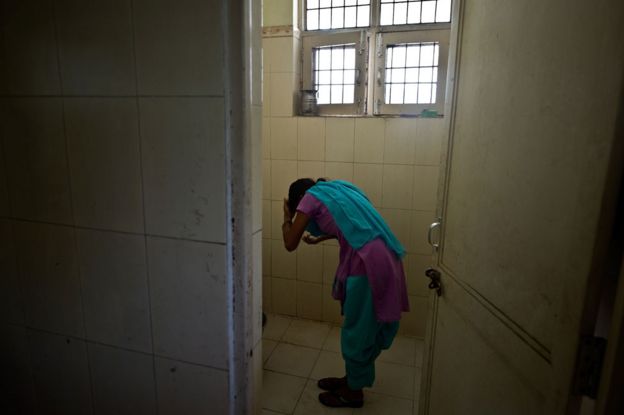 But there are also some children who run away from home with the hope of achieving a better life. At least half of the children in India live in a situation of severe poverty. They do not have adequate food or clean water at home, some do not even have a roof over their heads.
Some are sold by their own parents. Sometimes, they deliberately allow unwanted daughters to go astray in crowded markets .
The government does not deal with this issue as much as it could. But giving more resources to the police to find these children lost would not stop the problem at the root, which is the need that children have for care and protection.
The courts in India have repeatedly denounced the persistence of the disappearances and have been said to be "as bad as terrorism".
When I came back with Ram Bharan to tell him what he had found at the police station, he remembered something else.
He told me that the police had asked him for a picture of his daughter but they had never had money for photographs , not even a passport-type photo of those that are snapped in a booth at the village market.
Now that her daughter is gone, she lamented. I had nothing to remember it with.