Trying to fall asleep while your partner snores at full volume has become the worst nightmare for many people around the world.
While one sleeps placidly, emitting a nasal bellows that make the entire house shake, the one on the other side of the bed fights with the noise made by clicking or ineffective elbowing, without being able to invoke Morpheus.
The feeling of frustration is the same as that of those who hear from their bedroom the coming and going of planes and trains, the barking of dogs in the street or the cries of a neighbor little considered late at night.
What to do before those annoying noises?
Putting plugs might seem like a solution, but often it is not enough to block the noise.
However, some entrepreneurs realized the problem and have developed a series of devices based on the so-called " noise cancellation technology ".
Here are some of them.
1. Wireless hearing aids
"The dream never sounded so good", says the multimedia company Bose in the advertising slogan of its latest great news, the Sleepbuds.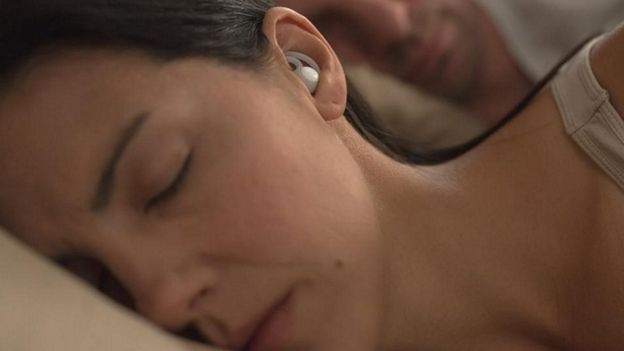 This is a wireless headphones that cost US $ 175 and put on sale through the platform of collective financing Indiegogo. The company will create more units in February next year.
They work in three stages: a silicone tip (like conventional headphones), a series of microchips that create waves to reduce external noise and the emission of relaxing sounds to promote sleep.
Its battery lasts up to two nights, say the manufacturers. In addition, they include a system to reproduce the alarm of the alarm clock at the selected time through an application connected to the smartphone .
But Bose did not invent the product.
In fact, the American company bought Hush Technology, which was created by three students from the University of San Diego, in California, and with which they developed the Hush , another model of smart hearing aids, in 2014.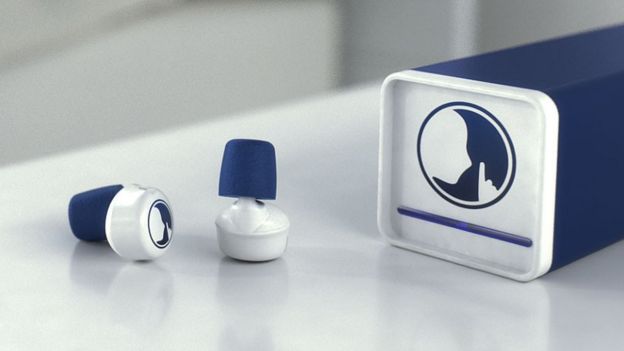 "Bose, a larger company, got in touch with us because they had a similar product in mind, and we came together," the company said on its website.
"We loved what they did and we had a very similar vision, so we decided to work together," said Brian Mulcahey, director of the emerging business unit at Bose.
2. Tape headphones
If traditional hearing aids are uncomfortable, you can try the tape headphones.
The product is called SleepPhones and was designed by a family doctor, Wei-Shin Lai, who decided to invent a solution to her husband's snoring.
They consist of a fleece band for the head that has integrated ultra-thin earphones.
Its minimum price is about US $ 40 and they are sold online.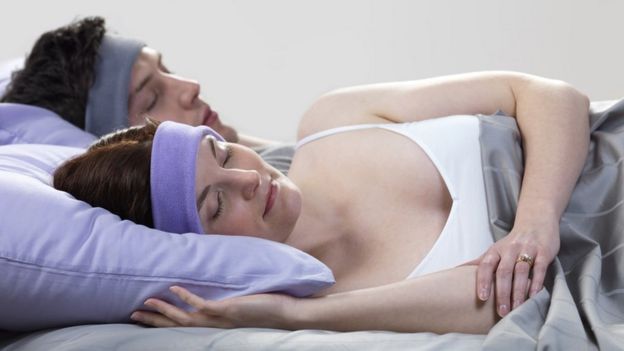 " They will help you stay and stay asleep, " reads the company's website, AcusticSleep.
They not only allow music to be played, but also audiobooks, meditation guides and other aids to sleep.
They have a wireless version and another with cables.
3. Smart plugs
If you prefer a simpler option and do not need music to sleep, you can opt for QuietOn smart plugs, which cancel low frequency sounds.
They do not have a Bluetooth connection or are compatible to listen to music, but they do not require cables or buttons.
They are activated automatically when removed from the case and a single charge lasts up to 50 hours.
They are already available on Indiegogo and cost around US $ 200.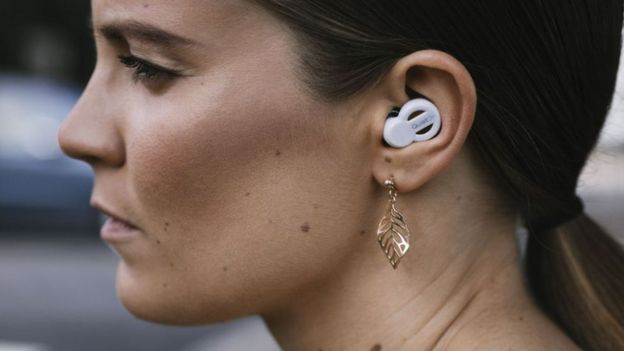 4. Smart patches
Finally, you can use a solution that does not require hearing devices: smart patches.
One example is the Silent Partner, designed by a team from San Francisco, USA, which are placed on the nasal septum of the person who emits the snoring.
They have an inverted letter "v" shape and two ends that are fixed to the sides of the nose.
"It is flexible and adaptable to faces and noses of all shapes and sizes", explain its creators.
The device works by creating a kind of "bubble of silence" around the person who carries it since it detects the sound waves. Its cost: about US $ 100.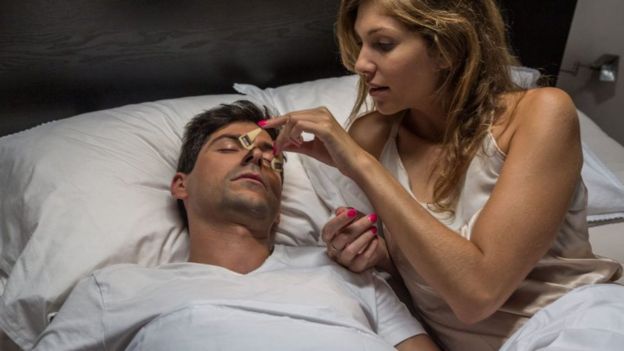 If you do not convince any of these technological solutions, you can always resort to something more natural.
For example, NASA says that pineapple plants are effective in preventing snoring because they "produce more oxygen and improve air quality."
Does it not work either? Try changing the pillow, wear a mouth guard or sleep on your side.