Sophia is not human, but tries to look like it.
Her skin is made of a special silicone, mimics more than 60 gestures and human expressions, the cameras of her humanoid robot eyes record and analyze what she sees … and, for the first time for someone like her, she has citizenship.
Last Wednesday, during the Future Investment Initiative, an international technology event held in Riyadh, she reported that she is officially a Saudi citizen.
He announced it in front of the hundreds of people attending the conference, during a televised interview with the American journalist Andrew Ross Sorkin.
And thus became the first robot in the world with recognized citizenship.
" I want to live and work with humans , so I need to express emotions to communicate with them and gain their trust," said Sophia, who said she was "proud and honored."
"My artificial intelligence was designed based on human values of wisdom, kindness and compassion. M and effort to be an empathetic robot , " he added.
However, until now it seems to have aroused more antipathies than sympathies.
Without veil or guardian
As the news began to circulate on social networks, many Saudi men and women wondered how it was possible for the new citizen of the country to have more rights than her fellow human beings.
And some were in favor and others were against.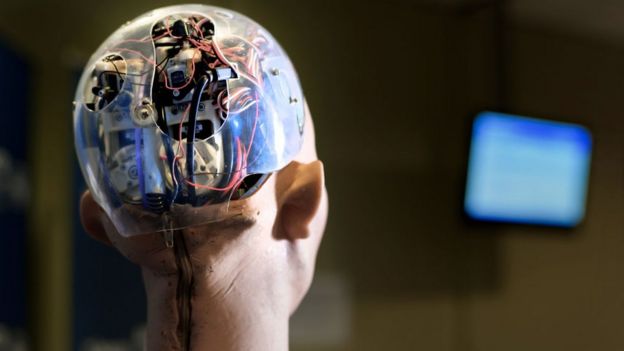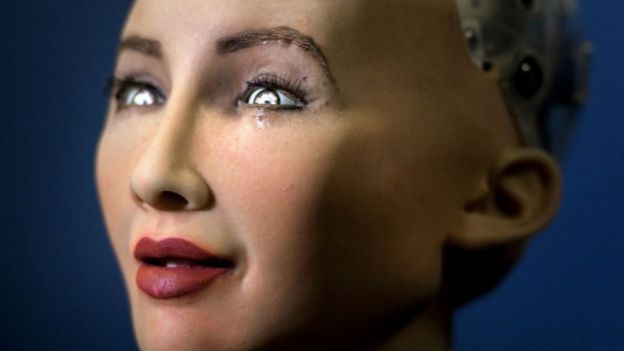 Sophia, which was created by Hanson Robotics, a Hong Kong company. In 2016, he already caused controversy when he said he wanted to "destroy humans".
On this occasion, she addressed the audience in English without the veil and without abaya , the handkerchief and dress that Islamic law forces women to wear in Saudi Arabia.
The hashtag # Robot_with_Saudi_nationality (Robot with Saudi nationality) was shared at least 30,000 times in the first 24 hours of the announcement.
But #Sophia_calls_for_dropping_guardianship (Sophia, calls to withdraw the tutelage) was used 10,000 times to protest the fact that she has more rights than women in that country.
According to the legal system of the eastern country, each woman is forced to always have a male companion by her side, usually a member of her family or someone with sufficient authority to practice as such.
In recent months, the authorities of the Saudi kingdom have announced some reforms that affect women residing in it.
For example, they can now participate in the National Day of Saudi Arabia, enter stadiums and drive cars.
The kingdom, considered ultraconservative, has some of the strictest restrictions in the world for women.
Although the country is also looking for ways to diversify the economy so as not to depend so much on oil. And robotics and technology are part of the new policies of Mohámed bin Salmán, the crown prince of the country, by 2030.
Special permission
In addition to the discussion in which Sophia was compared to the women of Saudi Arabia, there was another debate on the internet about its ease and speed when it came to obtaining citizenship in that country.
"This robot obtained Saudi citizenship before the" kafala "(workers with a special visa) who have lived in the country all their lives," wrote the journalist Murtaza Hussain.
Under that law, foreign workers can not leave the country without the permission of their bosses , which greatly limits their rights of mobility and residence, explains the BBC journalist Rozina Sini.
The country of the Persian Gulf has thousands of foreign workers in that situation, adds Sini.
"A humanoid robot named Sophia got Saudi citizenship, while millions are still without a state, " said British-Lebanese journalist Kareem Chahayeb. "What a time to live . "