The renowned physicist who fought for decades with neuronal motor disease died Wednesday at age 76, leaving behind a series of memories that made him an iconic character of science.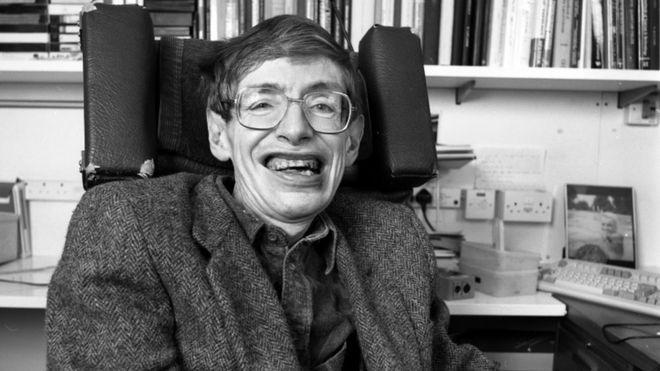 Stephen Hawking, who was born in 1942, studied physics at the University of Oxford and later enrolled at Cambridge to achieve his doctoral research in cosmology.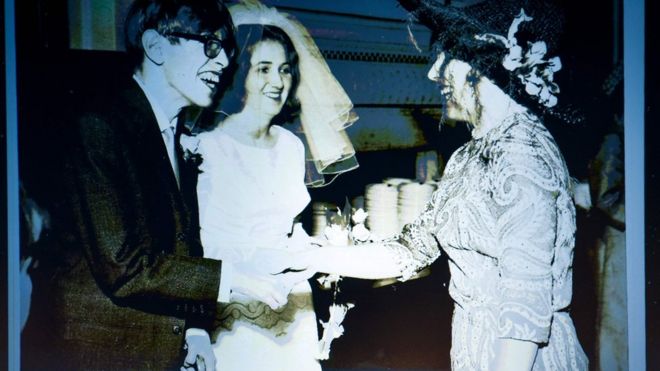 At age 22, he was diagnosed with a strange neuronal motor disease. While preparing his marriage with his first wife, Jane Wilde, the doctors told him he could not live more than two years. Hawkins and Wilde were married for more than two decades and had three children.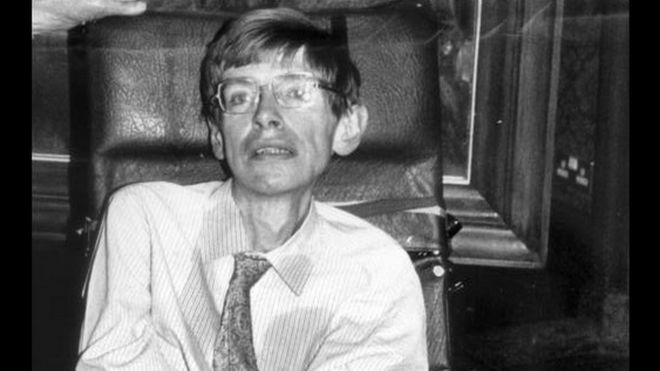 He used a wheelchair and for many years could only communicate through a voice synthesizer. But the British physicist became known worldwide in 1988 when he published his book "Brief history of time", which sold about 10 million copies.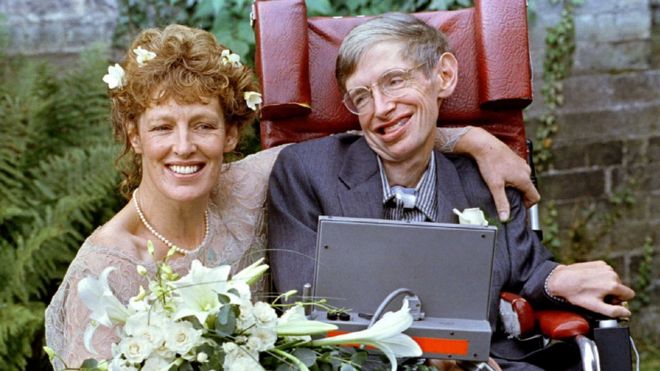 In 1995, Hawking contracted nuptials with Elaine Mason, who had been his nurse. They were married for 11 years until their divorce in 2006.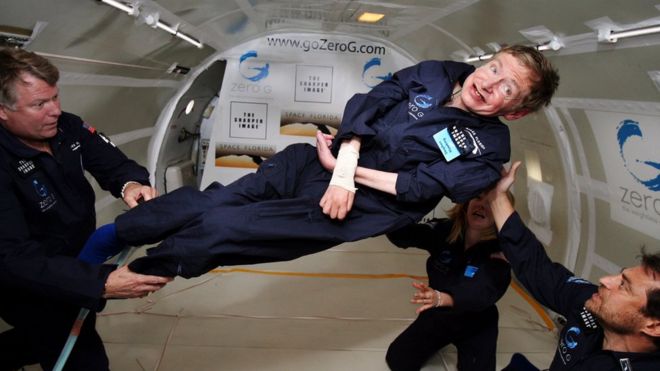 In 2007, Hawking became the first quadriplegic person to experience zero gravity when he traveled on a plane designed to produce this effect. "I believe that the human race has no future but travels to space," he said.
Often, Hawkings gave talks around the world about his research. This image belongs to the one he gave at the University of Washington in 2008.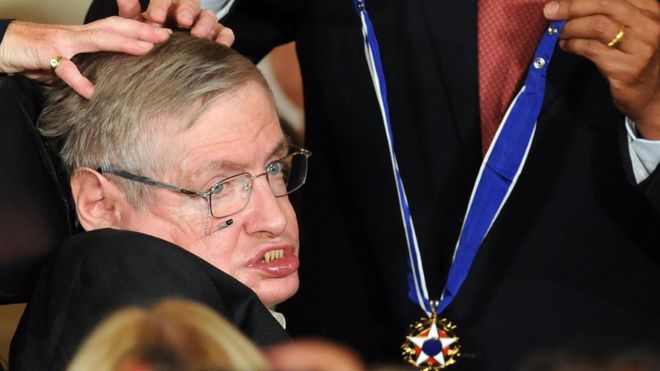 The British physicist won several awards in the field of mathematics and science. In 2009, the president of the United States, Barack Obama, granted him the Medal of Freedom.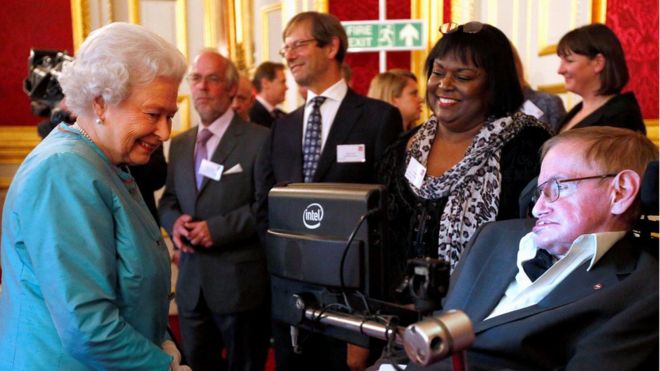 Hawking was also received by royalty. In 2014 he was with Queen Elizabeth II during a meeting at St James's Palace.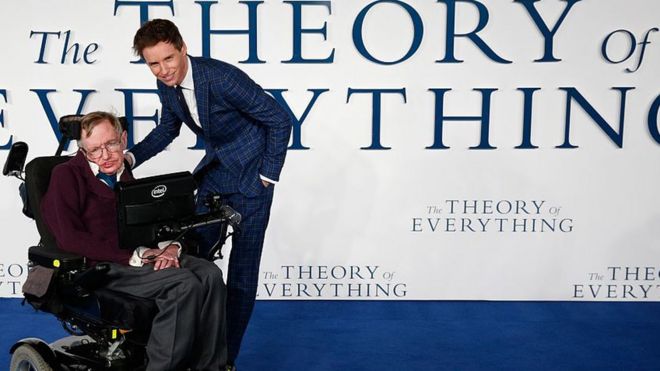 The story about his life was taken to the cinema in 2014 when "The theory of everything" premiered, a film starring Eddie Redmayne, for whose role he received the Oscar award for best actor.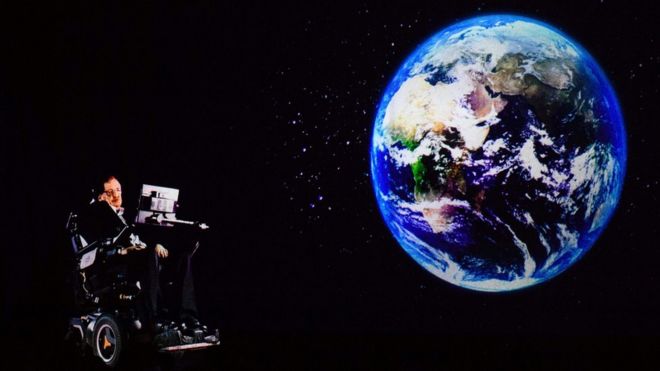 In 2017, Hawking addressed an audience in Hong Kong in the form of a hologram, which was broadcast from his office in Cambridge. His children said that after the death of the physicist "his legacy will live for many years."