The decision was made by the same players: Argentina suspends the friendly match that it expected to play against Israel on June 8.
"I think in the end it was possible to do the right thing, it was left behind, Obviously first there is health and common sense, so we believe that the correct thing is not to go," said player Gonzalo Higuain on ESPN.
It was confirmation of a rumor that was handled during Tuesday, especially after protests by supporters p alestin I came to the concentration of Argentina in Barcelona.
The match at Teddy Stadium, in the middle of the reclamation zone in Jerusalem, was the last meeting of Argentina before the World Cup in Russia, which begins on June 14.
Local media reported that players preferred to avoid the trip, which included a visit to the Western Wall, and that the Argentine Football Association hopes to organize a friendly match before traveling to Russia.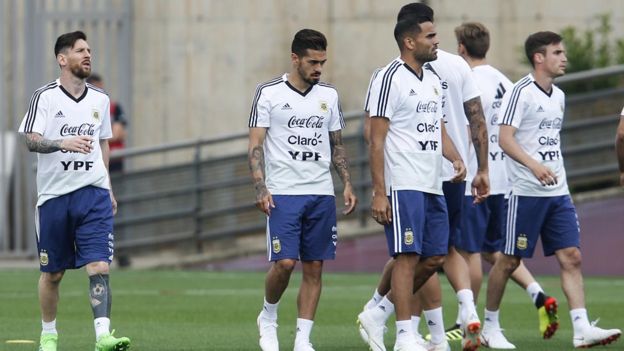 On Monday, Palestine's ambassador to Argentina, Husni Abdel Wahed, called the party an "aggression."
" It's as if we celebrated the occupation of the Malvinas Islands ," he said, referring to the archipelago of British sovereignty and claiming Argentina.
"Our hope is that the Argentine people and the members of the national team are aware of the crime they are participating in if they play this game in Jerusalem," he added.
Last week, a group of 70 Palestinian children wrote a letter to Lionel Messi, captain and symbol of the team, in rejection of the match.
"You are a legendary figure of football with whom we all dream of being equal, we are the children of Palestinian refugees from the refugee camps of Qalandia, Amari, Yalazón and Aida, our families are originally from Al Malha," the letter said.
"We do not know if you've heard about it (the locality), but we're sure you'll hear, because we've been told, you come to play with your friends at Al Malha, in a stadium built on our destroyed village."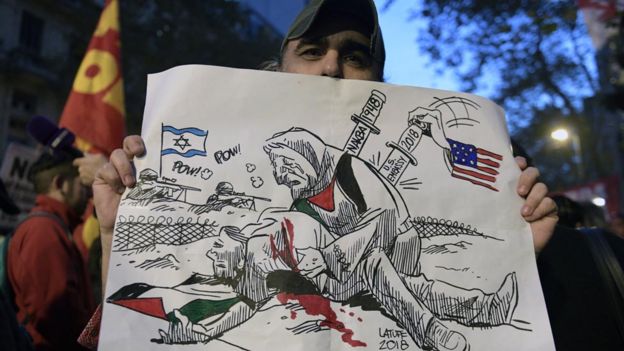 Stress in the establishment
Argentine media claimed that the controversy had generated tension within the campus, which hours earlier had been notified that a meeting with Pope Francisco, of Argentine origin, had been canceled.
"Many in Argentina, where football generates strong confrontations, see all this as ingredients of a bad environment in the national team , but what the team leaders look for (Messi and coach Jorge Sampaoli) is to maintain concentration and calm", says our correspondent in Argentina, Daniel Pardo.
A few days ago, the coach's decision to give them several days off from the concentration to the players had generated controversy in the country.
"Argentina, in addition, does not reach the World Cup playing quite well, but the Cup they won in 1986 came amid controversy and cancellations of friendlies, not arriving in ideal conditions does not necessarily mean they will play badly in the tournament." adds Pardo.